My next book is nearing completion!
I am thrilled to announce that my next book is finally being finalized and is set to be published this December. It has grown into the single largest research project I've ever taken on. I took a deep dive into the weight loss literature and found that even "simple" questions like whether you should eat breakfast or skip it, or whether it's better to exercise before or after meals, turned into major, thousand-article research projects. If our nose-to-the-grindstone research team had trouble sifting through the stacks, a practicing physician would have no chance and the public would be totally lost. But that's what we do at NutritionFacts.org. We comb through tens of thousands of studies a year so you don't have to. As always, all the proceeds I receive from the sales of all my books is donated to charity. Keep your eye out for the preorder announcement soon!
Congrats to our translators!
After years of hard work and dedication, every NutritionFacts video now has Hebrew and Portuguese subtitles available (in addition to English), thanks to our amazing volunteers. Our newest videos also have a wide variety of available languages such as Spanish, German, and French, but we're still chipping away at translating our older videos. To help, please consider applying here: https://nutritionfacts.org/volunteer/translators.
Donate with Alexa
There's now one more way you can donate. If you have an Alexa smart speaker, just say "Alexa, I want to donate to NutritionFacts.org (or just NutritionFacts)." The donation will be processed through the payment account that you have set up with Amazon. It's one of the fastest ways to donate!

March for Healthy School Food in NYC
Balanced, one of our favorite evidence-based nutrition advocacy organizations, along with Brooklyn Borough President Eric Adams and The New York City Healthy School Food Alliance will be hosting a March for Healthy School Food in New York City on June 9. The march is bringing together policymakers, parents, chefs, doctors, athletes, and others, to demand more evidence-based nutrition in schools across the city. Click here for additional information, or email Balanced's Executive Director at Audreys@balanced.org with questions or to learn more about getting involved.
New research journal
Our friends at The Plantrician Project are sponsoring the world's first peer-reviewed journal dedicated to publishing research that documents the effects of nutrition and lifestyle to arrest and reverse chronic lifestyle-related diseases—and it's free! The first issue of the International Journal of Disease Reversal and Prevention is out now, and features research from Dr. Caldwell Esselstyn, Dr. Neal Barnard, and Dr. Joel Fuhrman. Check it out and register for free access by clicking here.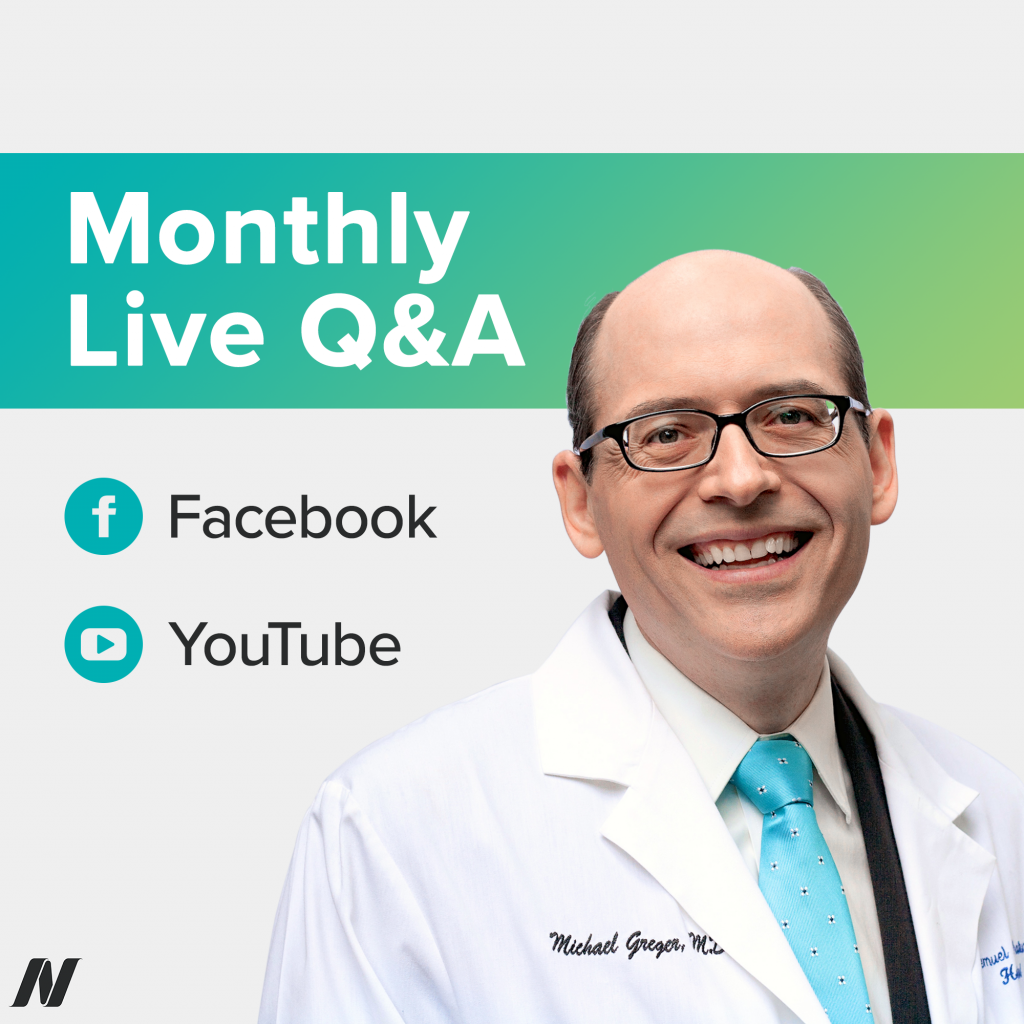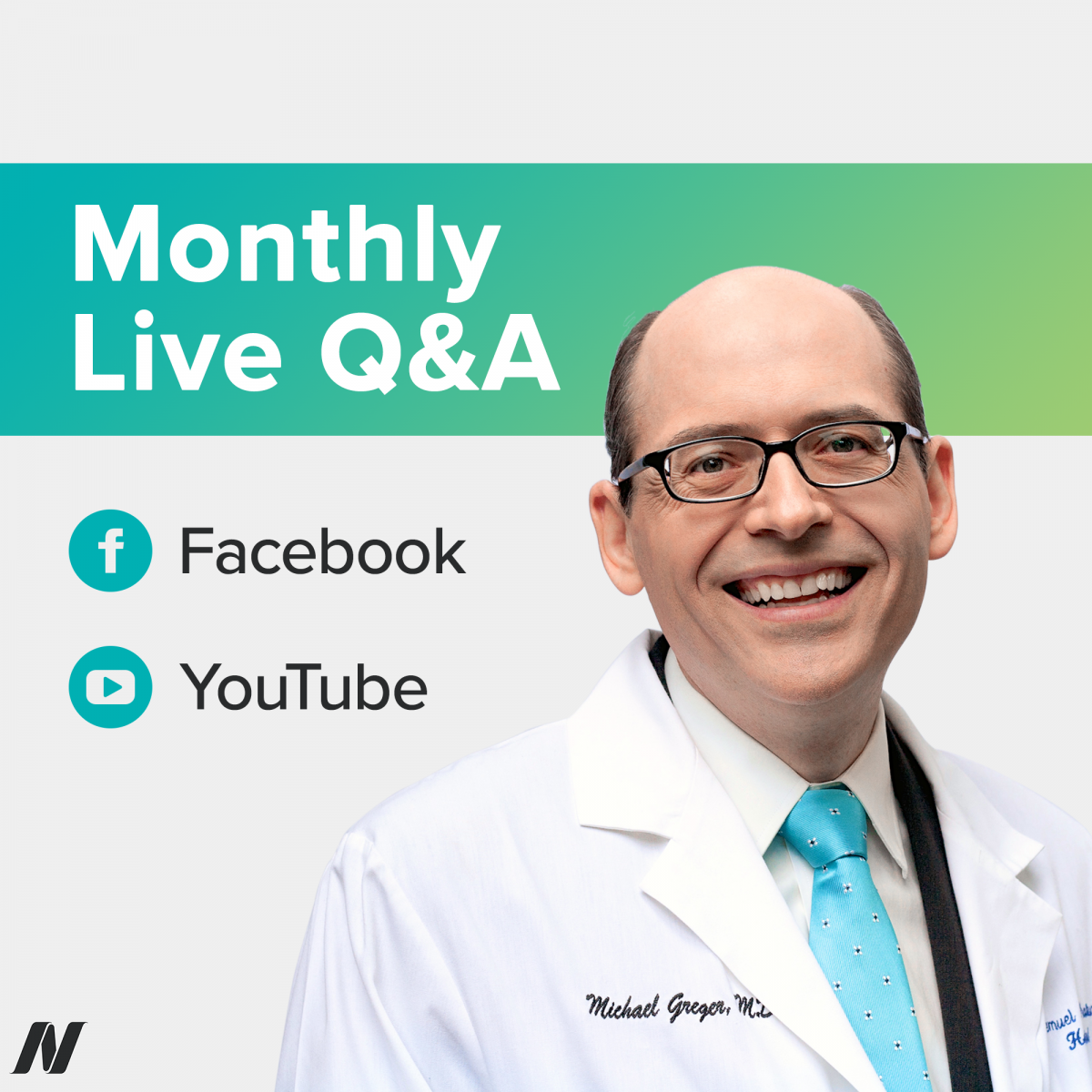 Live Q&A May 23
Every month now I do Q&As live from my treadmill, and 
Thursday, May 23
 is the day.
Facebook Live: At 12:15 p.m. ET go to our Facebook page to watch live and ask questions.
YouTube Live Stream: At 1:00 p.m. ET go here to watch live and ask even more questions! 
You can now find links to all of my past live YouTube and Facebook Q&As right here. If that's not enough, remember I have an audio podcast to keep you company at http://nutritionfacts.org/audio.
In health,
Michael Greger, M.D.
PS: If you haven't yet, you can subscribe to my free videos here and watch my live, year-in-review presentations: