Meet the NutritionFacts.org Team
Katie Schloer
Executive Director
Katie oversees all of our numerous projects and manages the nonprofit logistics. Katie is not only a long time follower of NutritionFacts.org, but also a graduate of New York University with a passion for cooking delicious, healthy meals. Katie resides in Philadelphia with her husband, their pup, Lou, and their two chinchillas, Chey and Shoshanna.
Christi Richards
Chief Technology Officer
Christi oversees our technology architecture, operations, web development, and design at NutritionFacts.org. She has extensive industry experience in full-stack web development, web design and user experience, and is passionate about making the world a better place using technology. In her free time, Christi enjoys code collaboration, advocating for elementary STEM education, and playing classical piano. She resides in Boardman, Ohio with her family.
Jennifer Richards
Development Director
Jenny maintains our user and supporter relations, tracks donations, and manages our nonprofit state registrations. She is a graduate of Kansas State University with a degree in Political Science and had years of experience in administrative work as an Administrative Coordinator at Christ Church. Jenny loves to spend time with her family (especially with her grand-twins), enjoys the outdoors, and is always on the lookout for new WFPB recipes. She resides in Washington DC with her husband, John.
Kate Porigow
Senior Director of Programs

Kate comes to us with almost a decade of experience running programs and managing volunteers. She graduated from the University of Pittsburgh with an English degree and has spent the bulk of her career in educational non-profits. In her free time, Kate enjoys being outdoors, traveling, and cooking plant-based meals. She lives in Pittsburgh with her husband and their three companion animals.
Kristina DeMuth
MPH, RD
Director of Nutrition and Social Media Strategy

Kristina manages our day-to-day social media presence and strategy. She is a registered dietitian and received her Masters in Public Health from the University of Minnesota. Kristina has been recognized by her peers as a "Dietitian Hero" for the volunteer work she has done in Haiti. Previously, she worked with Blue Zones to assist with research, writing, and recipe development for project sites. In her free time, Kristina enjoys figure skating, practicing yoga, taking pictures, being with her friends and family, and traveling the world.
Steven Litrov
Global Volunteer Director
Steven manages our volunteer projects and coordinates volunteer efforts at NutritionFacts.org. He has previously traveled the country to raise awareness about where our food comes from and promote healthy alternatives. Steven is based out of Los Angeles.
Diana Montejano
Spanish Program Director
Diana is our Translations Project Manager who comes from a telecommunications background with team coordination and management experience. She is a dedicated mother of a one-year-old daughter and four rescued dogs who live with her and her husband in Monterrey, Mexico. She has been following a plant-based diet for more than five years, and she loves to cook and try new recipes. In her free time, she crochets beautiful amigurumi.
Hailey Chang
Chinese Program Director
Hailey manages our Chinese social media platforms, video translations, and localization projects. She received her Master's in Translation and Interpretation from the Middlebury Institute of International Studies at Monterey. From working as a medical interpreter in California, volunteering in impoverished areas in the Philippines, facilitating personal development programs in Vietnam, to engaging in plant-based lifestyle activism wherever she goes for the past fourteen years, she has been dedicating her life to community building and creating a better world for all.
Mary Harris
Media Director
Mary oversees the public relations efforts and media relations at NutritionFacts. She has over fifteen years of experience in public relations and marketing and ten years of experience as a university professor. Mary has her Bachelor's in Communication: Radio/TV/Film Production, a Master's in Communication: Media Studies and Public Relations, and earned an APR (Accreditation in Public Relations). She resides on the East Coast of the U.S. with her husband, sons, and two dogs.
Lauren Belyeu
Digital Outreach Director
Lauren manages NutritionFacts.org's digital marketing strategy and campaigns. She comes from a 10-year background in digital advertising, and also has a keen interest in nutrition research. She was born in California, raised in South Africa, and has also lived in South Korea and Northern Virginia. Lauren now lives in Cape Town, South Africa, with her partner and golden lab, where she enjoys hiking and cooking for her family and friends. 
Ángela Graña Varela
Spanish Social Media and Program Coordinator
Ángela manages our Spanish social media platforms, blog translations, and acts as an editor for anything Spanish related. She's a professional translator whose working languages are Spanish, English and French. Originally from Spain, she graduated with a Multilingual Communication degree in Geneva and is currently specializing in Transcreation. She lives at the French side of the border with her husband and her chihuahua, Blues.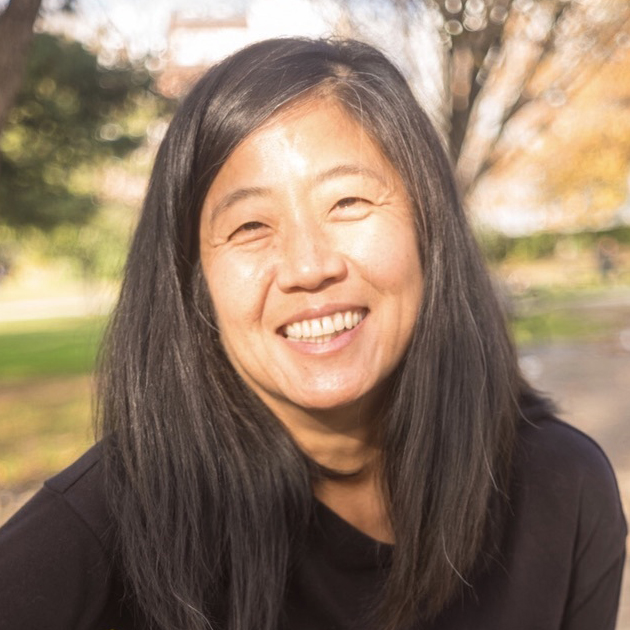 Miyun Park
Editor and Publications Manager
Miyun joins NutritionFacts.org with more than three decades of experience working with advocacy charities. She serves as editor of Dr. Greger's books, blogs, webinars, and other written and spoken content, as well as oversees the creation of each book, managing every aspect of the development and production process. Miyun is based in Washington, D.C., where she lives with her rescued senior chihuahua.
Caroline Garriott
Design Director
Caroline manages our brand and design initiatives. Prior to joining to NutritionFacts team, Caroline designed for a number of boutique studios with a focus on community-oriented projects. She has supported clients such as regional tourism agencies, local hospitals, and small businesses. She is a graduate of the State University of New York at New Paltz with her BFA in Graphic Design. She currently resides in Colorado with her husband and three rescue dogs, where she is dedicated to supporting local businesses, skiing, her yoga practice, and becoming a diverse home chef.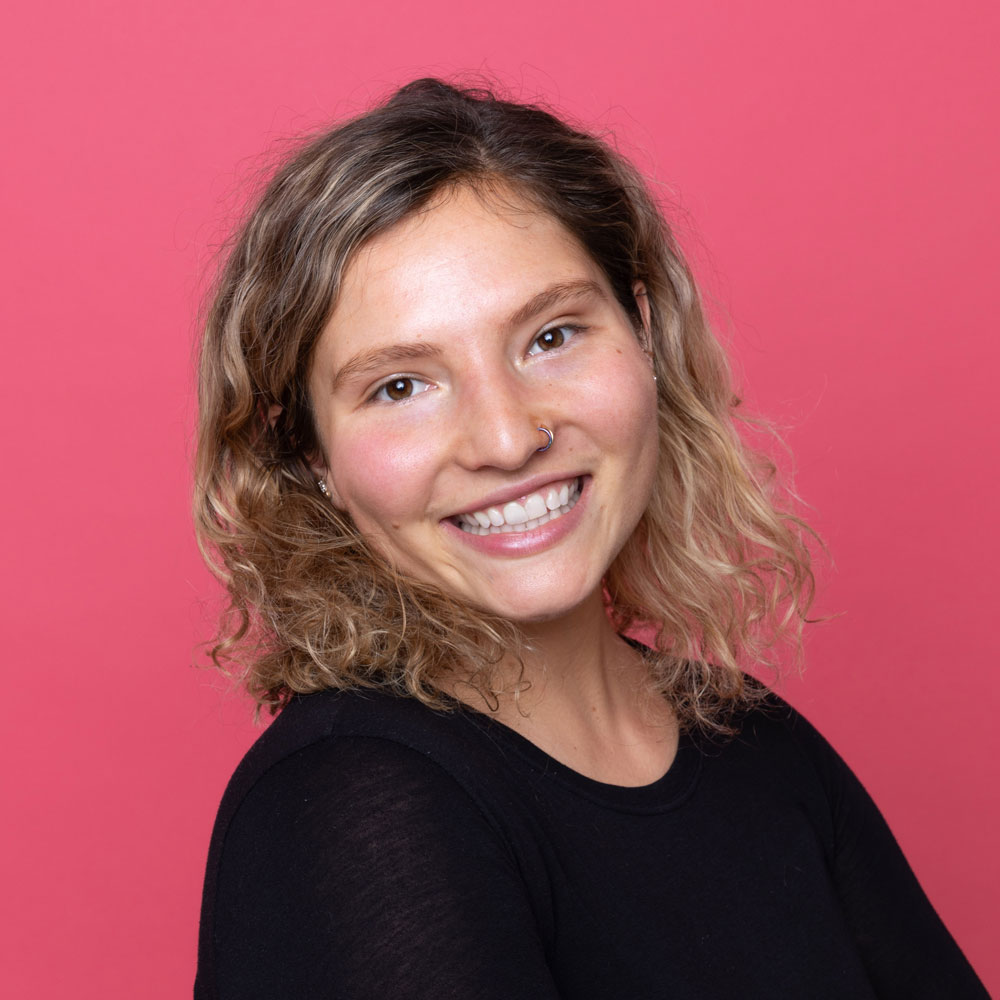 Lucy Roberts
Social Media Administrative Assistant
Lucy is coming to NutritionFacts.org after years of managing a small community acupuncture clinic in her neighborhood. She is passionate about health equity and drawn to the mission of NutritionFacts.org for this reason. She studied Environmental Studies at Lewis & Clark College in Portland, OR. She enjoys long bike rides and walks with friends, practicing yoga and tries to read 1-2 books every week. Lucy currently resides in Minneapolis but tries to get out of Minnesota during the dark winter months as much as possible!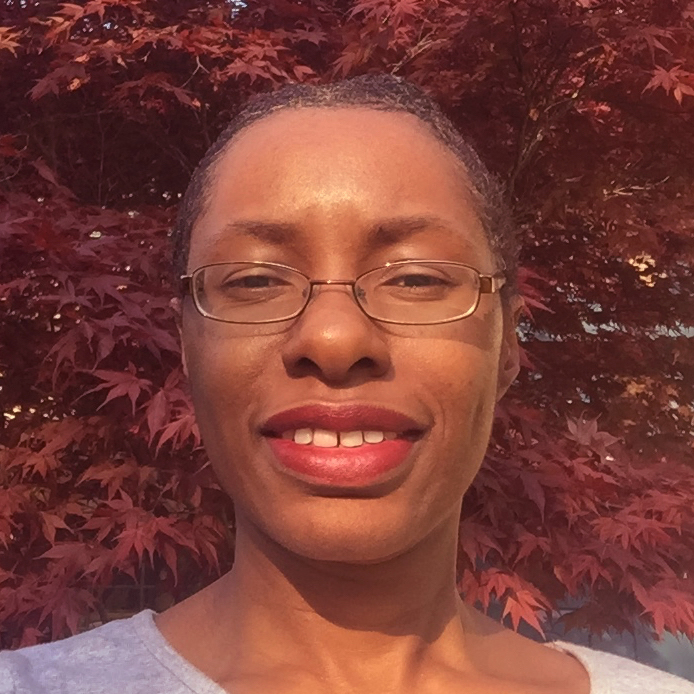 Tabitha Giles
Digital Outreach Assistant
With a business administration degree from Western Michigan University and an extensive marketing background, Tabitha works with our Digital Outreach Director to optimize and execute NutritionFacts.org's digital marketing campaigns and improve our SEO strategies. She balances these analytical projects with creative hobbies such as photography, reading, and writing. Originally from Michigan, Tabitha now lives in Atlanta where she enjoys hiking, golfing, and racquetball.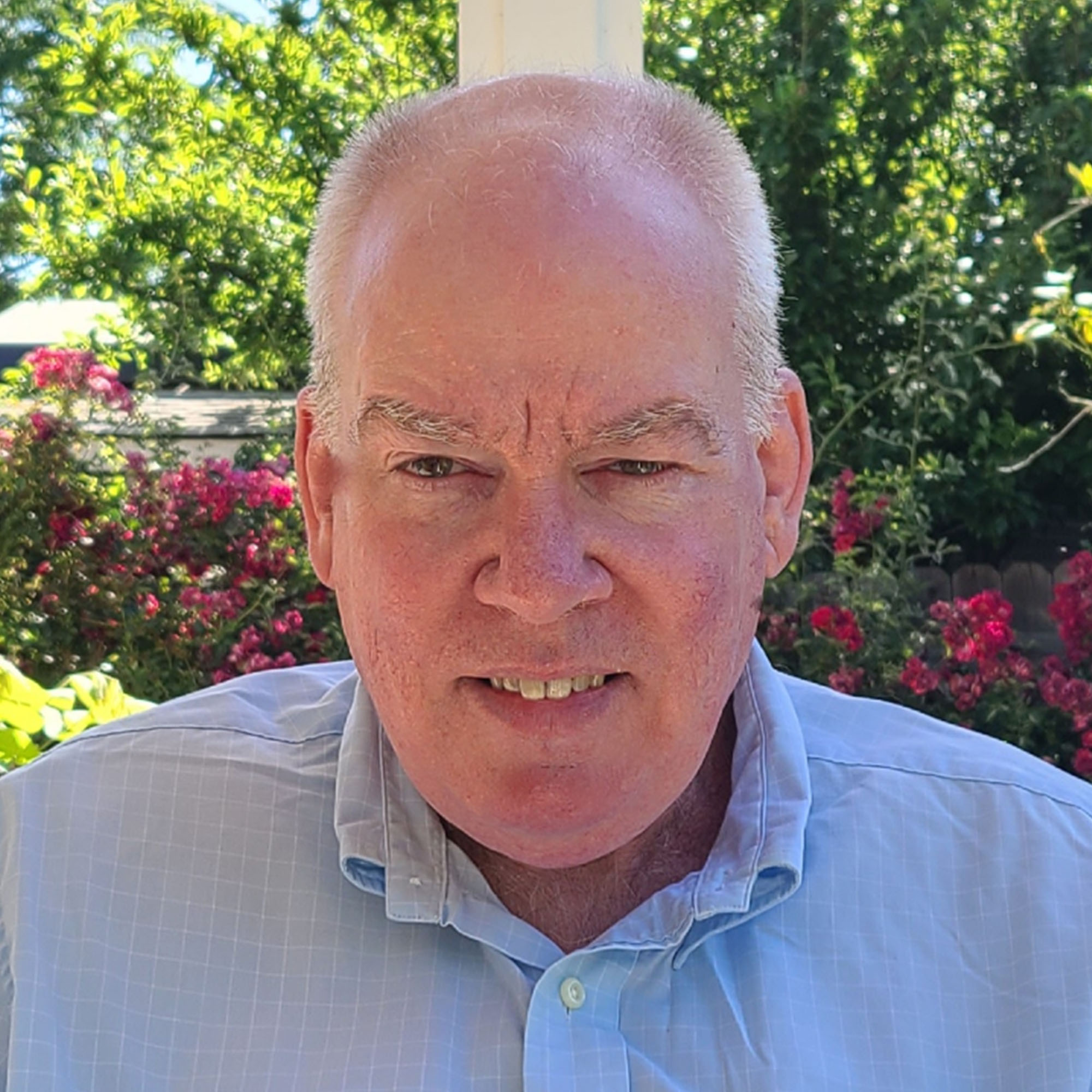 Dan Randall
Web Developer
Dan works on the web development team and is responsible for day-to-day technical tasks including web development, maintenance, and administration of the NutritionFacts.org website to help bring you the latest in clinical nutrition. Dan has degrees in computer science and did his doctoral research in machine learning, though his career has focused on web development.  He has been a plant-based eater since 2016.  He can often be found in the kitchen with his daughter proving what is good for you tastes great, too.  Dan lives in northern California with his wife, daughter and two dogs.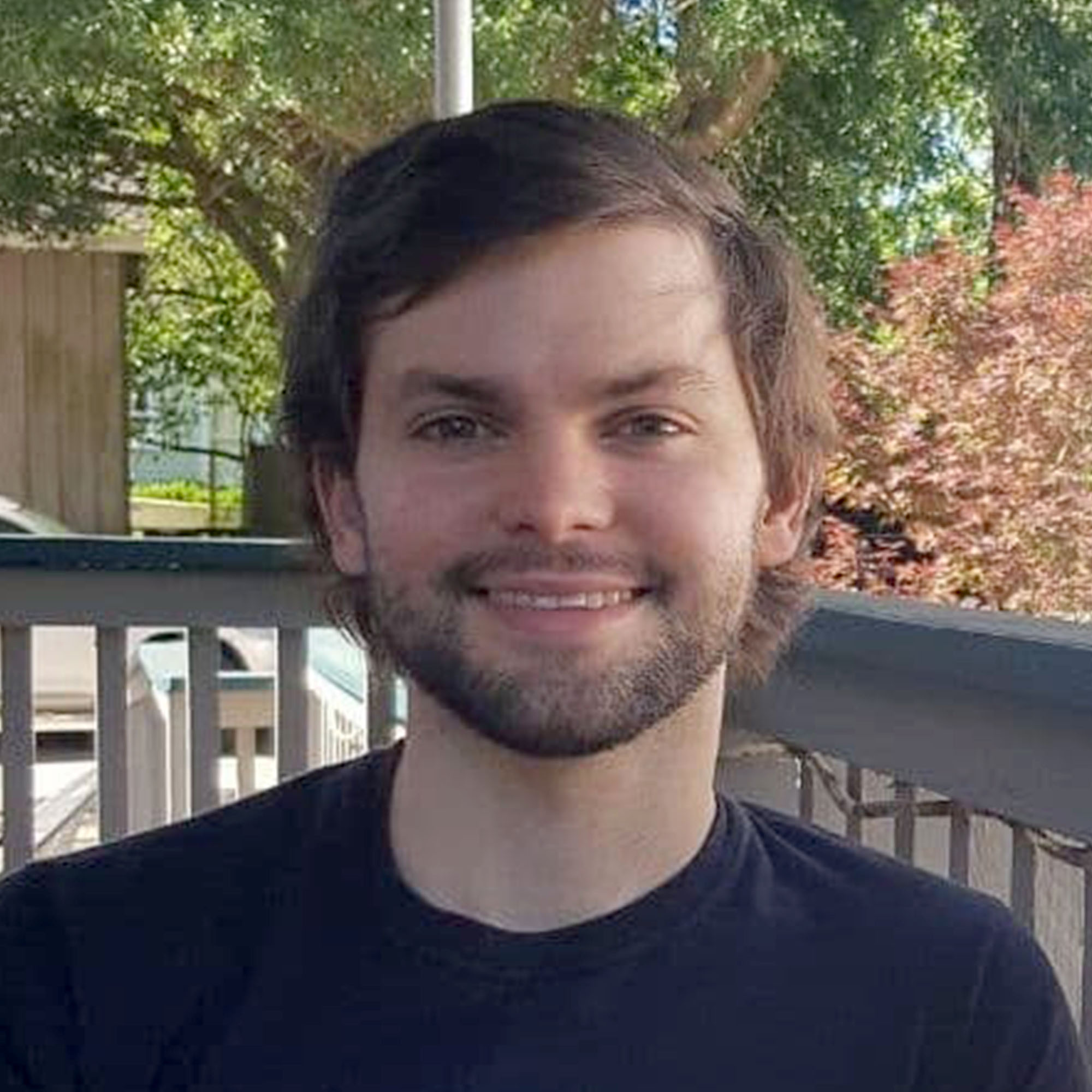 Nick Breland
Web Developer
Nick is a full-stack web developer and is responsible for day-to-day technical tasks including web development, maintenance, and administration of the NutritionFacts.org website to help bring you the latest in clinical nutrition. When he's not developing websites and web apps, he enjoys learning French, reading up on global politics, and animal rights activism. He spends most of his time between Florida and the United Kingdom.