The How Not to Die Cookbook
Michael Greger, M.D.
From Michael Greger, M.D., FACLM, author of the New York Times bestselling book How Not to Die, comes a beautifully-designed, comprehensive cookbook complete with more than 120 recipes for delicious, life-saving, plant-based meals, snacks, and beverages. Every recipe in The How Not to Die Cookbook offers a delectable, easy-to-prepare, plant-based dish to help anyone eat their way to better health.
Rooted in the latest nutrition science, these easy-to-follow, stunningly photographed recipes will appeal to anyone looking to live a longer, healthier life. Featuring Dr. Greger's Daily Dozen―the best ingredients to add years to your life―The How Not to Die Cookbook is destined to become an essential tool in healthy kitchens everywhere.
For translations of the book, as well as international vendor information, see our help desk article. 
100% of the proceeds Dr. Greger receives from all his books are donated to charity.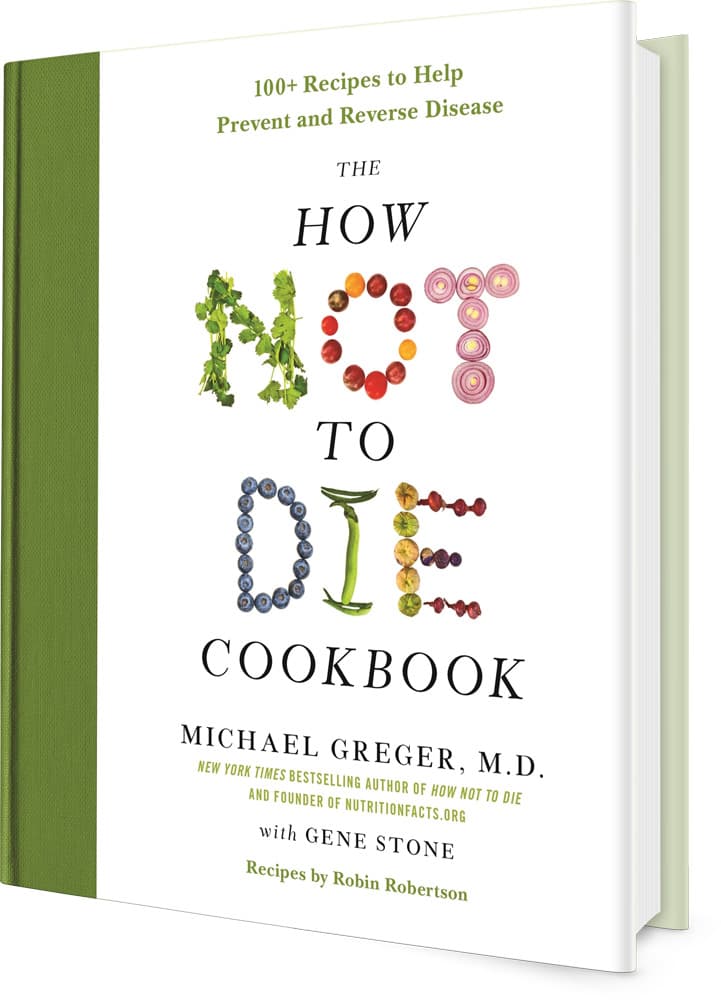 Order Now