NutritionFacts.org in China
NutritionFacts.org 的故事
How It All Started…
别错过任何信息!
Don't Miss out on Anything!
NutritionFacts.org(能救命的营养学)是完全非商业性的公益服务。格雷格医生透过浅显易懂的视频为大众提供免费的科学实证营养信息,涵盖了各种健康层面。最新的视频、文章和食谱将定时更新。在社群媒体上关注我们:
NutritionFacts.org is a strictly non-commercial, science-based public service provided by Dr. Michael Greger, offering free updates on the latest in nutrition research via bite-sized videos. There are videos on nearly every aspect of healthy eating, with new videos, articles, and recipes uploaded regularly. Follow us on social media:
---
---
《救命:逆转和预防致命疾病的科学饮食》
How Not to Die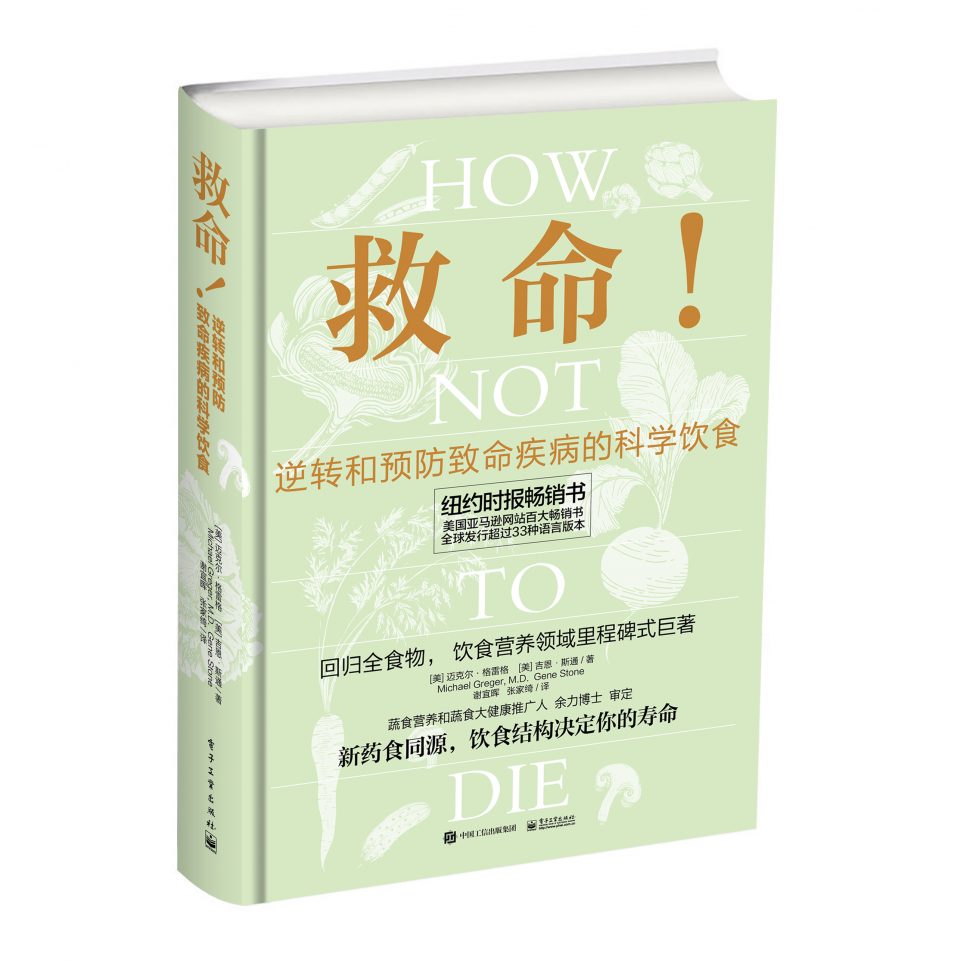 格雷格医生着作《救命:逆转和预防致命疾病的科学饮食》一推出便荣登纽约时报畅销书排行榜,简体中文版已于国内上市。格雷格医生所有书籍、DVD销售及演讲的收入均100%捐赠作为慈善用途。购书链接:
Dr. Greger's New York Times Bestseller How Not to Die has been published in China. All proceeds from books, DVDs and talks go to charity. To purchase:
---
下载格雷格医生的"每日12清单"
Download Dr. Greger's Daily Dozen App
格雷格医生将其多年来的研究成果制作成超过一千个实证营养学的视频,发布在NutritionFacts.org上。基于这些研究成果,他也汇整了一个膳食清单,其中包括了他认为每日健康饮食中最不可或缺的食物。
格雷格医生的"每日12清单"中列出了最健康的食物以及每日最适当的分量,而他也在其著作《救命:逆转和预防致命疾病的科学饮食》中解释了背后的原理。
In the years of research required to create the more than a thousand evidence-based videos on his website NutritionFacts.org, Michael Greger, M.D, FACLM, has arrived at a list of what he considers the most important foods to include in a healthy daily diet.
Dr. Greger's Daily Dozen details the healthiest foods and how many servings of each we should try to check off every day. He explains his rationale in his book How Not to Die.