Your support keeps us going!
NutritionFacts.org serves millions of people around the world, all thanks to the sustained generosity of individual donors.
If you believe in our mission to share the latest evidence-based health and nutrition information for free to the public, please support our 501c3 non-profit organization today.
There are many ways to donate!
Donate

The number one cause of death in the United States is the American diet. This means the vast majority of premature death and disability is preventable with a healthy enough diet and lifestyle choices. Though there is a scientific consensus as to the core elements of healthy living, the corrupting influence of commercial interests has left much of the public confused about the best ways to feed themselves and their families. That's why NutritionFacts.org was created. Our purpose is to cut through the hype, weed out profit-driven marketing claims, and present the latest in evidence-based nutrition. Everything on the NutritionFacts.org website is free. There are no ads or corporate sponsorships. To remain free of conflicts of interest, as a 501c3 non-profit organization we ask users to make tax-deductible donations to support the public service we provide.
Why Donate?
Millions suffer needlessly from health problems that may be prevented, arrested, and even reversed with simple dietary and lifestyle changes. However, individuals who want to make the best choices for themselves and their families often face a deluge of confusing and conflicting nutritional advice. The goal of our public service nonprofit is to present the results of the latest in peer-reviewed nutrition research, delivered in a way that is easy to understand, whether you are a layperson or highly trained medical professional. Our robust portal with more than 2,000 videos and counting is free and open to anyone around the world who wants to stay up to date on what the newest science says about what we should–and shouldn't–eat to be as healthy as we can.
NutritionFacts is run by myself and a dedicated team of staff members and volunteers who research, create, and share all of the content you see here. Your donations are what make it possible to run this video-based website that garners millions of views a month with all of its staffing, server, and operational costs. We are counting on NutritionFacts.org thriving on a "Wikipedia model," offering a public service considered so valuable that viewers will feel moved to support it and keep this life-changing, life-saving resource free for all, for all time.
NutritionFacts.org is offered absolutely free of charge.
There's no special member area where you have to pay a fee to get extra life-saving information. That's not how medicine or science should work. We believe commercial interests can have a corrupting influence on the field of nutrition, which is why NutritionFacts.org will never accept ad revenue or product endorsements.
Donate
Your Impact

Just one $15 monthly donation can extend a video's reach to 34,000 people.

Hosting our more than 2,000 videos on the server costs nearly $12,000 each month.

Registering NutritionFacts.org as a nonprofit organization in all 50 states costs more than $10,000 annually.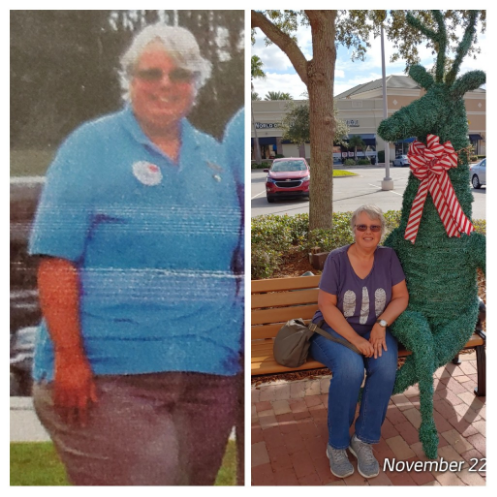 Betty's Story
Just over three years ago, my hubby was diagnosed with prostate cancer. We wanted to learn all we could about it, so we went to our local library and took out every book on the subject, and one of the many was How Not to Die. We quickly learned that whole-food, plant-based was a great tool in fighting this.
My hubby was all in for the change. It was a HUGE change for us, as we ate the standard American diet (SAD) all our lives. We changed overnight, 100% all in. Cancer is a great motivator and was our focus. In four months, his PSA went from 9.5 to 2.4 and his doctor was amazed. But more than that happened. After just a few weeks, I noticed my pants were getting loose. It didn't hit me that we would lose weight, because we were never hungry and ate our full, always staying with the WFPB way. Our focus was the cancer. It became apparent this was improving our health in many ways. My hubby lost 55 pounds and now has a normal BMI. Both of us went from high cholesterol to low, also reduced our glucose, and, for me, reduced my high blood pressure so much I was able to get off the meds. I am not sure how much weight I lost because I would never weigh myself at my heaviest. I know for sure I lost 107 pounds but it could be 140. We both have so much energy and we both work out daily. Also, my frequent headaches disappeared, as well as my achy knees. No more heartburn or constipation. I feel like a new woman. It's amazing. I can hardly believe this is me. And by the way, when we changed, my hubby was 70 and I was 60. It's never too late! We both say that it took cancer to get us to good health. Hubby is doing awesome and his cancer is stalled, staying as a low grade and has had no medical intervention. I sincerely want to thank Dr. Greger for his life-saving book, that gave us a new lease on life. We are forever grateful.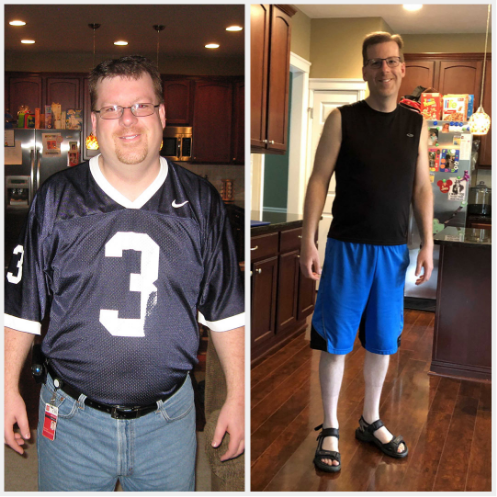 Jack's Story
I was raised on the SAD diet and by the time I was approaching 40, I hit my highest weight at 240. I can still remember that day and it's when I'd had enough. I started to research nutrition and your site was the first I came across. It changed my life.
My diet evolved over time and now I pretty much follow the McDougall diet. I have two young children and I want to be around for them as long as I can while not being a burden either. I lost my Mom at 43 and my Dad at 65 and I don't want my kids to experience what I did. I also want to set a good example for them.
Now, at nearly 49 years old, I feel and look better than I have at any point in my life. I'm incredibly protective of my diet and maintain a pristine environment at home, just like Chef AJ and Doug Lisle say. I eat a high-carb, moderate-protein, ultra-low-fat diet. It's so simple and it's inexpensive, too. People think I'm around 35, when I'm nearly 50. I can hike and bike for miles on end, run football routes with my 9 year old son and play basketball with him and his friends.
Back when I was at my heaviest, my doctor wanted to put me on a statin. Nope, not doing that. I'll fix it myself. Not once were dietary changes ever mentioned. She calls my lipid profile and blood work "remarkable." With the ridiculous health care industry in this country, it's amazing to me that our leaders don't push more for dietary change. I don't want to be that 60 year old walking around with a bag of pills. Learning about nutrition, calorie density, and plant-based diets is by far the single greatest self improvement I've ever done. And I thank you and all of your colleagues for the information to help me succeed. Hopefully, I can influence the people around me, too!
Donation History
Did you know you can review the donations you make to NutritionFacts.org by visiting your personal donor portal? To access yours, sign up here with the email address you use to process your donations with us. Once you log into the portal, you'll be able to view your past donations, manage your communication preferences, and more.
Thank You Gifts
As a token of our gratitude, we offer thank you gifts for each donation tier. You will be given the opportunity to opt-in once your donation is made.
Past and Present Supporters
NutritionFacts.org is grateful for all of the generous support from individuals, organizations, and businesses. We acknowledge our past and present supporters who have made this public service possible here.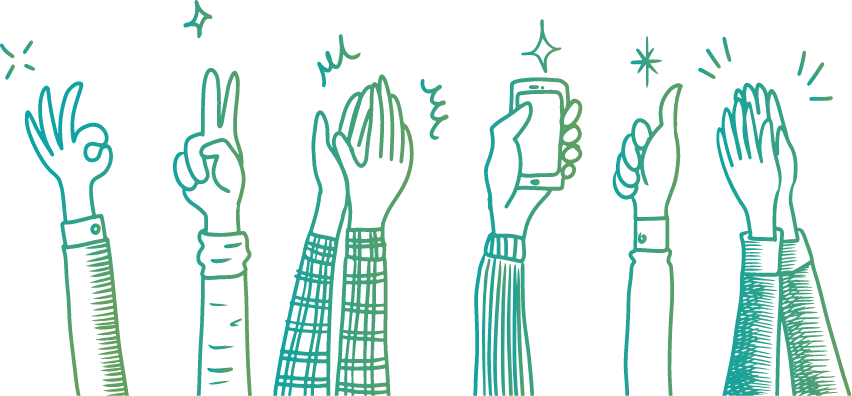 Confidentiality & Security
NutritionFacts.org takes the confidentiality of your information very seriously. For this reason, we use the highest level of security technology when dealing with your credit card information. To guard against fraud, your information is securely encrypted and automatically passed directly to the financial network for processing. At no time is this information made available to any other party.
Donations are made "at will," as we are not directly soliciting donations from any specific states, regions, or countries. All donations to support NutritionFacts.org go to our 501(c)(3) organization and are tax-deductible to the fullest extent allowable by law. State Disclosures.