Donate to NutritionFacts.org
NutritionFacts.org is a 501(c)(3) nonprofit charity that provides free updates on the latest in nutrition research via bite-sized, easy to understand videos. It's a strictly non-commercial, science-based public service provided by Michael Greger, M.D. FACLM. There are hundreds of videos on more than a thousand topics, with new videos and articles uploaded every day.
---
Why We Need Your Support
NutritionFacts.org is offered absolutely free of charge. There's no special member area where you pay a fee to get extra life-saving information. That's not how medicine should work. That's not how science should work. What membership websites are saying, in essence, is give them money or else they'll keep something from us that could make our families healthier. That's unacceptable to us. Advances in health sciences should be freely available and accessible to all.
NutritionFacts.org will never accept ad revenue or product endorsements. We believe commercial interests can have a corrupting influence on the field of nutrition. How then do we keep afloat financially? NutritionFacts.org is a labor of love. Most of us who work on this project are volunteers, but there are still significant staffing, server, and development costs to run a video-based website that garners millions of hits a month.
NutritionFacts.org was launched with seed money and support from the Jesse & Julie Rasch Foundation, but now it's completely up to viewers like you to keep the site up and running. We are counting on NutritionFacts.org thriving on a "Wikipedia model," offering a public service considered so valuable that viewers will feel moved to support it and keep this life-changing, life-saving resource free for all, for all time.
Donations are made "at will," as we are not directly soliciting donations from any specific states, regions, or countries. Thank you for your support!
Or directly using : 3GQUrb9sw36MoQeZNJ4g16CCNqgr3Va6bx
Manage Your Giving Profile with NutritionFacts.org
Use the link below to view your giving history, manage your credit card information, and keep your donor profile up-to-date.
Don't have an account with us? Click the link below to get started. If you've donated in the past without a login or under a different account it may take up to two weeks before past donations appear in your account.
Other Ways to Donate
To send your gift by mail, please make your check payable to NutritionFacts.org and send to:
NutritionFacts.org
P.O. Box 11400
Takoma Park, 

MD

 

20913
The following profiles are other ways you can give to NutritionFacts.org.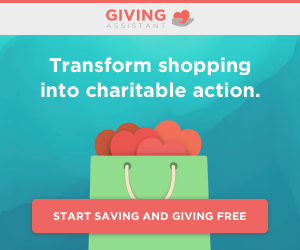 Donor Recognition
As a token of our gratitude, you may be eligible for donor rewards and recognition.
Tax Receipts
All donations to support NutritionFacts.org go to Dr. Greger's 501(c)(3) organization and are tax-deductible to the fullest extent allowable by law.
Tax receipts will be provided to all donors.
Confidentiality & Security
NutritionFacts.org takes the confidentiality of your information very seriously. For this reason, we use the highest level of security technology when dealing with your credit card information. To guard against fraud, your information is securely encrypted and automatically passed directly to the financial network for processing. At no time is this information made available to any other party.