Welcome!
There are diets proven to not only prevent and treat but reverse our #1 killer, heart disease, along with other deadly diseases such as type 2 diabetes and high blood pressure. Yet doctors get little if any formal nutrition training in medical school, graduating without some of the most powerful tools available to stop the chronic diseases that remain our leading causes of death and disability.
Here at NutritionFacts.org, we believe that a significant part of the problem is that individuals who want to make the correct dietary choices for themselves and their families are faced with a deluge of confusing and conflicting nutritional advice.
Our goal is to present you and your doctor with the results of the latest in peer-reviewed nutrition and health research, presented in a way that is easy to understand.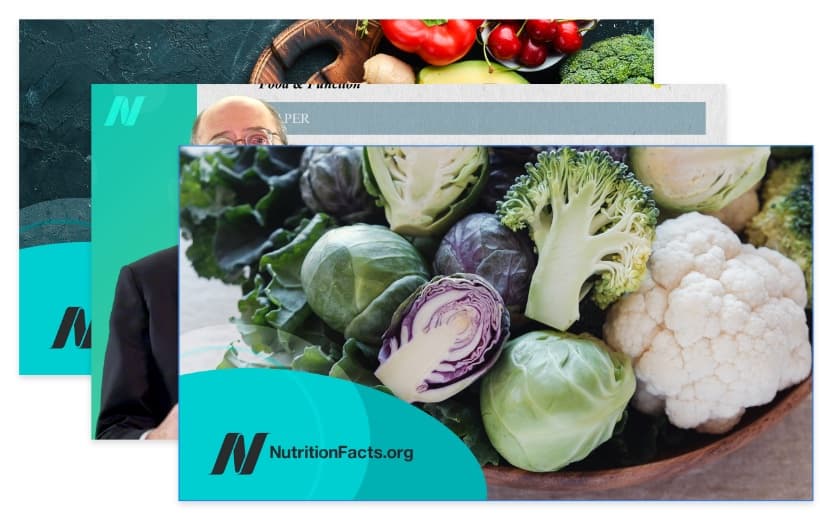 Videos & Blog
Watch our video of the day here, or browse by popular topics. If you want to receive the video of the day to your inbox, sign up for our newsletter here.
Prefer a written format? Check out our blog which repurposes our video content in a traditional blog format.
Follow Along
For a little bit of NutritionFacts.org in your daily life, we have many resources for you to follow. Check out our Instagram profile, where we share recipes and informative facts. We are also on your other favorite social media platforms, including Facebook, Twitter, and TikTok. And don't forget to sign up for our newsletter! We have many delivery options, including two engaging series to introduce you to Dr. Greger's Daily Dozen and living a healthy, plant-based lifestyle.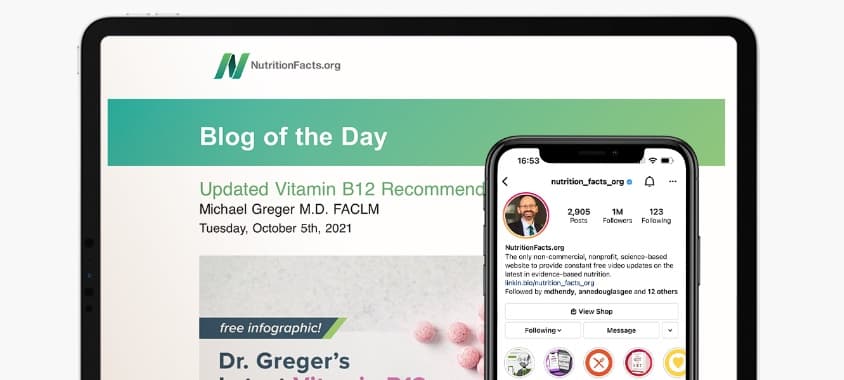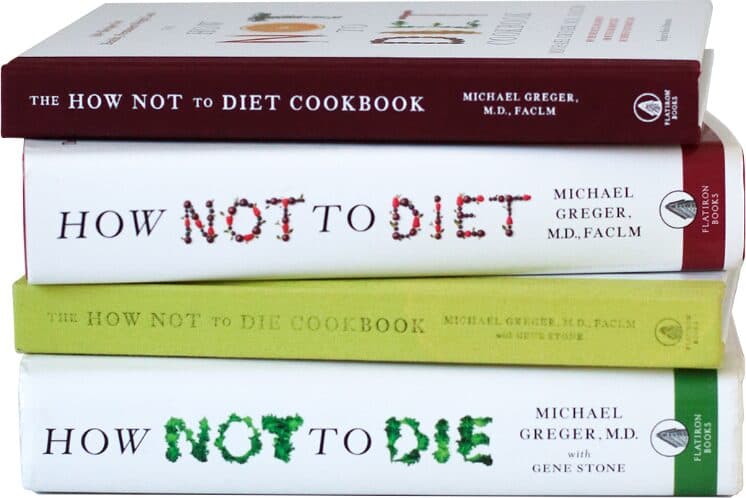 Books
Dr. Greger's books How Not to Die, The How Not to Die Cookbook, and How Not to Diet became instant New York Times bestsellers, and his two latest books, How to Survive a Pandemic and The How Not to Diet Cookbook, were published in 2020 with much acclaim. View trailers for How Not to Die here and How Not to Diet here.
One hundred percent of all proceeds Dr. Greger has ever received from his books, DVDs, and speaking engagements have always and will always be donated to charity.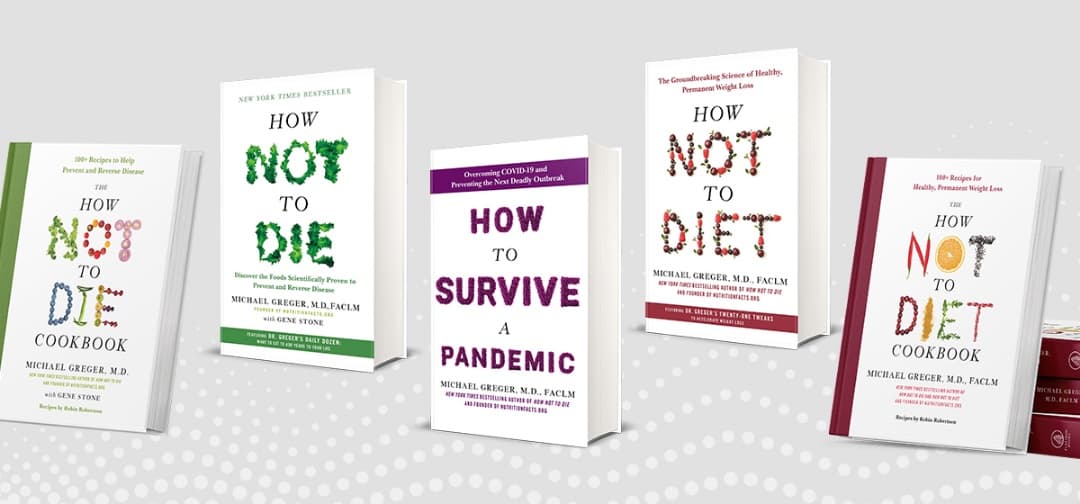 Our International Community
Access Translated Subtitles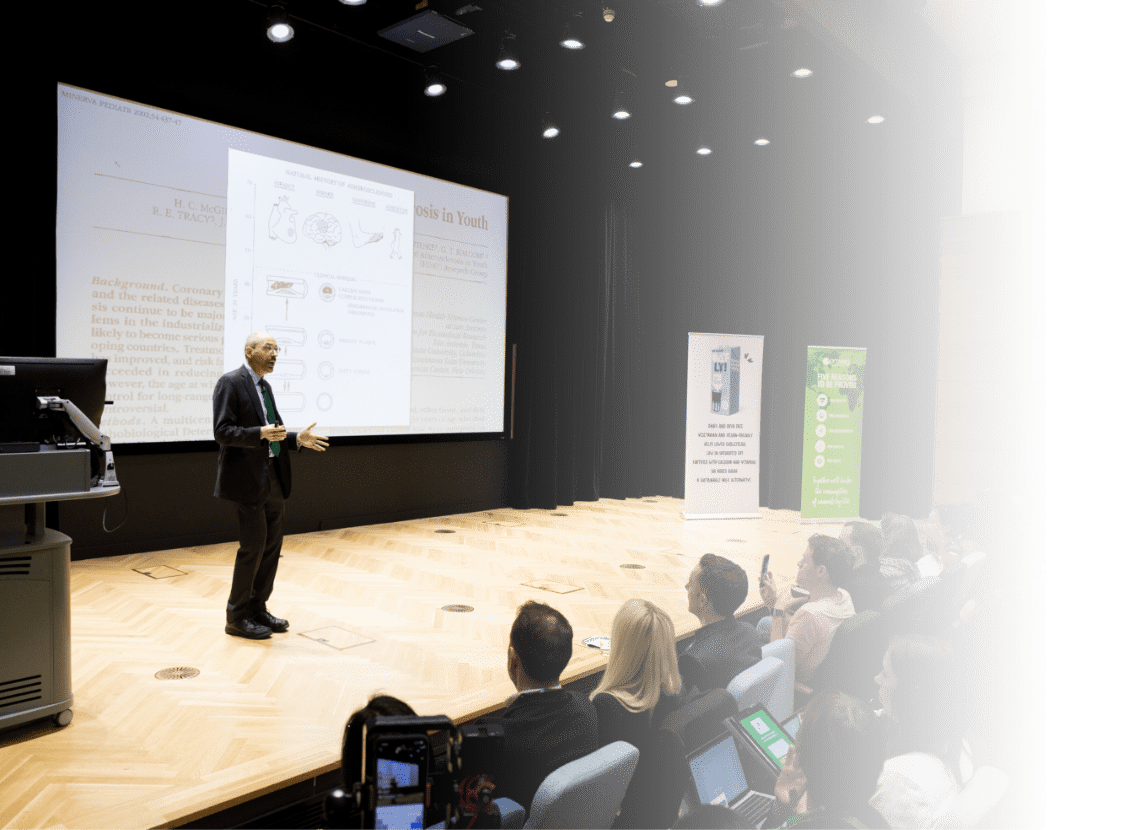 2020 Update: Given the level of reported community transmission and the prospects of flattening the pandemic curve by preventing unnecessary public gatherings, I'm postponing my speaking tour until we have a better handle on the prevalence and spread after sufficient testing is completed.
2022 Update: Due to the COVID-19 pandemic, Dr. Greger's speaking tour is postponed until 2023, after the release of his next book, How Not to Age.