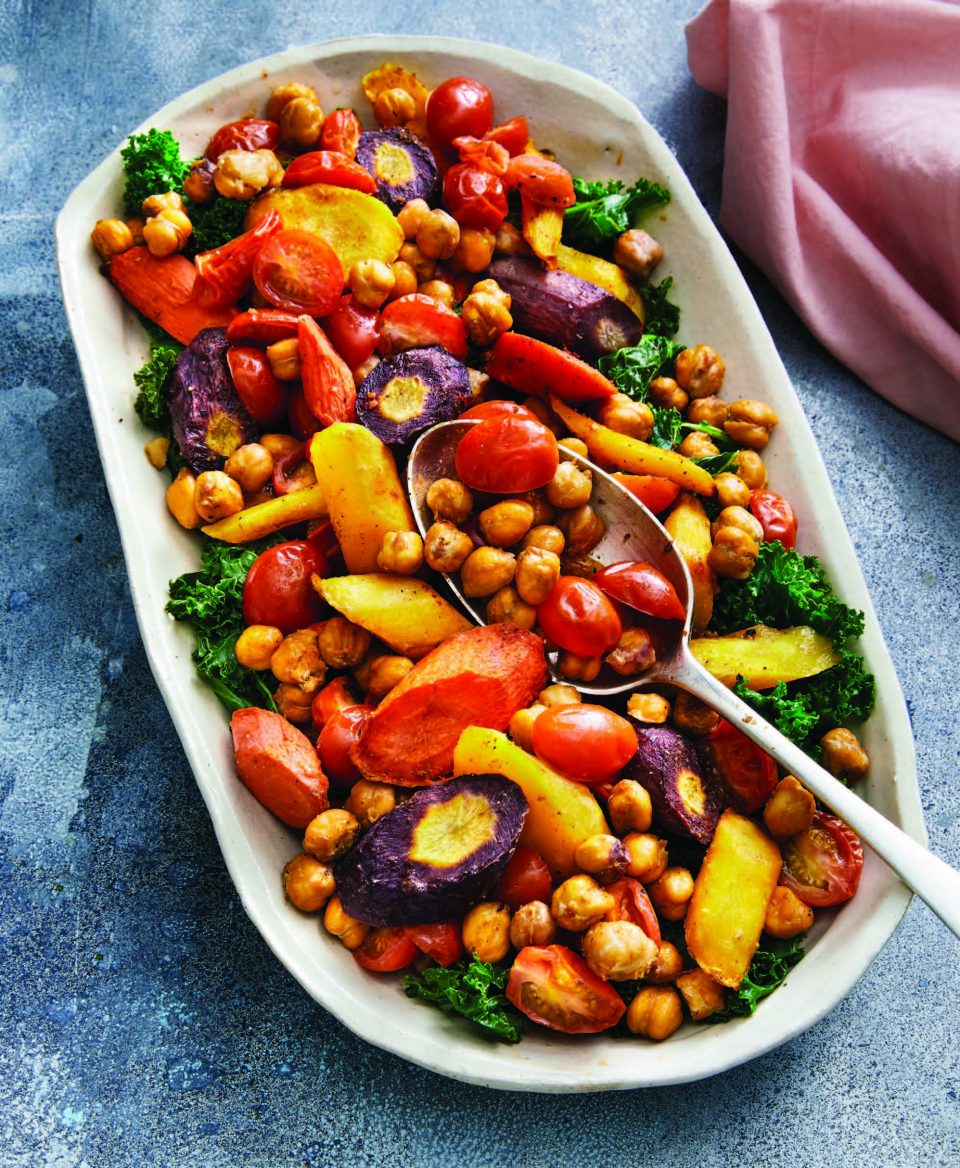 Cumin-Roasted Carrots with Chickpeas and Tomatoes
Enjoy these savory veggies as they are or serve them over your favorite cooked whole grains or a bed of leafy greens. The roasting time depends on the size of your carrots. Thinner carrots may be done in 20 to 25 minutes, while larger ones may take up to 45 minutes, so adjust the roasting time accordingly.
Including more fruits and vegetables to your meals not only adds a nutritional punch, but it also makes your dishes more colorful. Those colors are the antioxidants, the disease-preventing phytonutrients. Plant-based foods contain more than 100,000 biologically active components—more specifically, more than 100,000 phyto-nutrients, phyto for the Greek word for "plant."
Hundreds of phytonutrients have been found to have anti-inflammatory and antioxidant activity. For example, beta-carotene makes carrots and sweet potatoes orange, lycopene makes tomatoes and watermelon red, and anthocyanins make blueberries and purple sweet potatoes look blue and purple. Eating a variety of colorful fruits and vegetables throughout the day ensures we get a wide variety of the phytonutrients found in whole plant-based foods.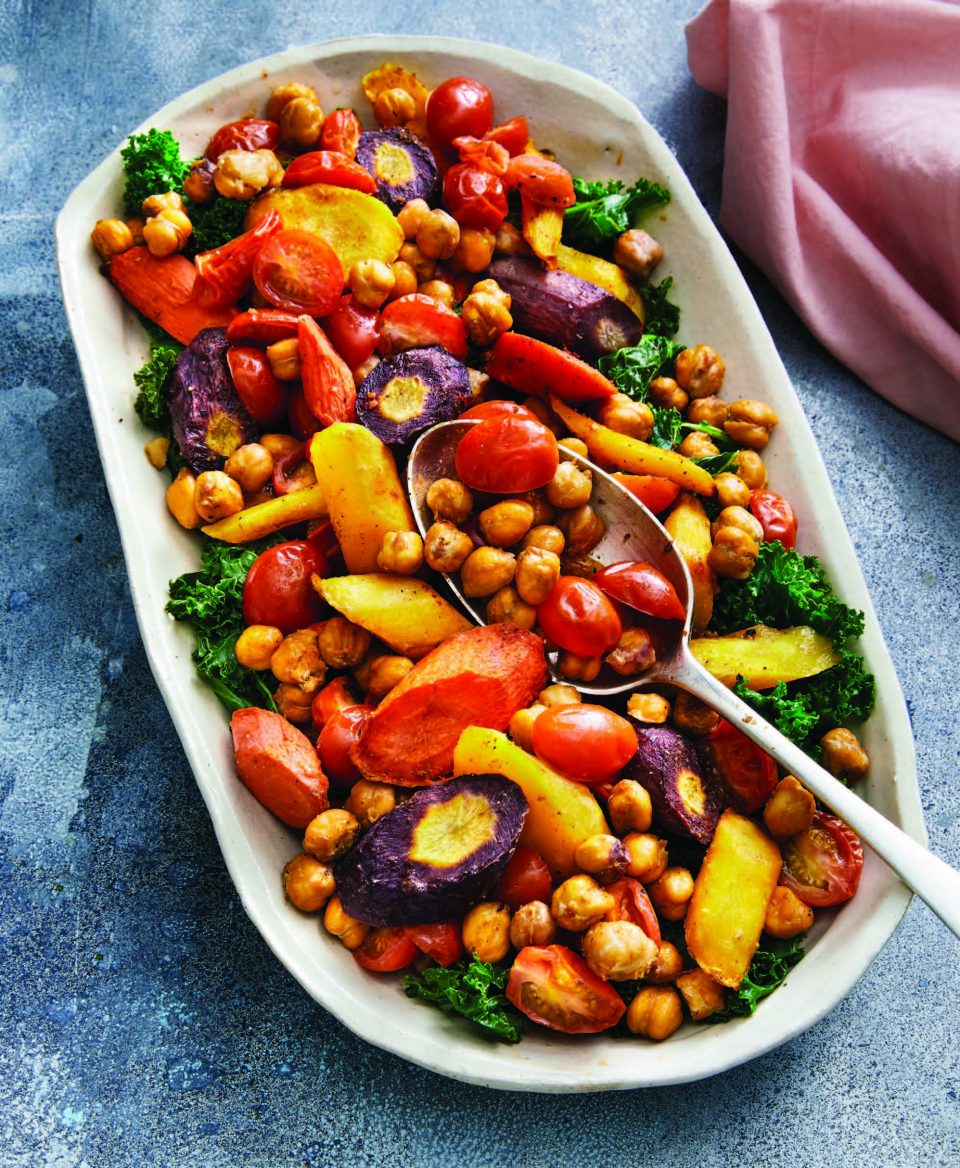 Ingredients
1

pound

carrots, multicolor if available, cut diagonally into 1½-inch (4 cm) pieces

1½

cups

chickpeas, cooked or 1 (15-ounce or 450 g ) BPA-free can or salt-free Tetra Pak

Spritz of apple cider vinegar *

1

teaspoon

ground cumin

1

teaspoon

ground coriander

¼

teaspoon

ground black pepper

3

cups

grape tomatoes, halved lengthwise

¼

cup

chopped fresh parsley or cilantro
Instructions
Preheat the oven to 400°F (205°C). Line a large, rimmed baking pan with a silicone mat or parchment paper.

Spread the carrots and chickpeas in a single layer on the prepared pan. Spritz with apple cider vinegar and then sprinkle evenly with the cumin, coriander, and black pepper. Roast in the oven for about 15 minutes, more or less, depending on the size of the carrots.

Then, remove the pan from the oven and scatter the tomatoes over and around the carrots and chickpeas. Return the pan to the oven and continue to roast until the chickpeas are nearly crunchy and the car­rots are tender and lightly charred, about 15 minutes more.

Serve in shallow bowls or plates over cooked whole grains or greens (if using), and sprinkle with the parsley. Serve hot.
Notes
*Keep a spray bottle handy with your favorite vinegar. Spritz vegetables before roasting to help spices adhere and to add a last-minute burst of flavor to salads and other dishes. I also give my air-popped popcorn a spritz or two so that nutritional yeast sticks on even better.