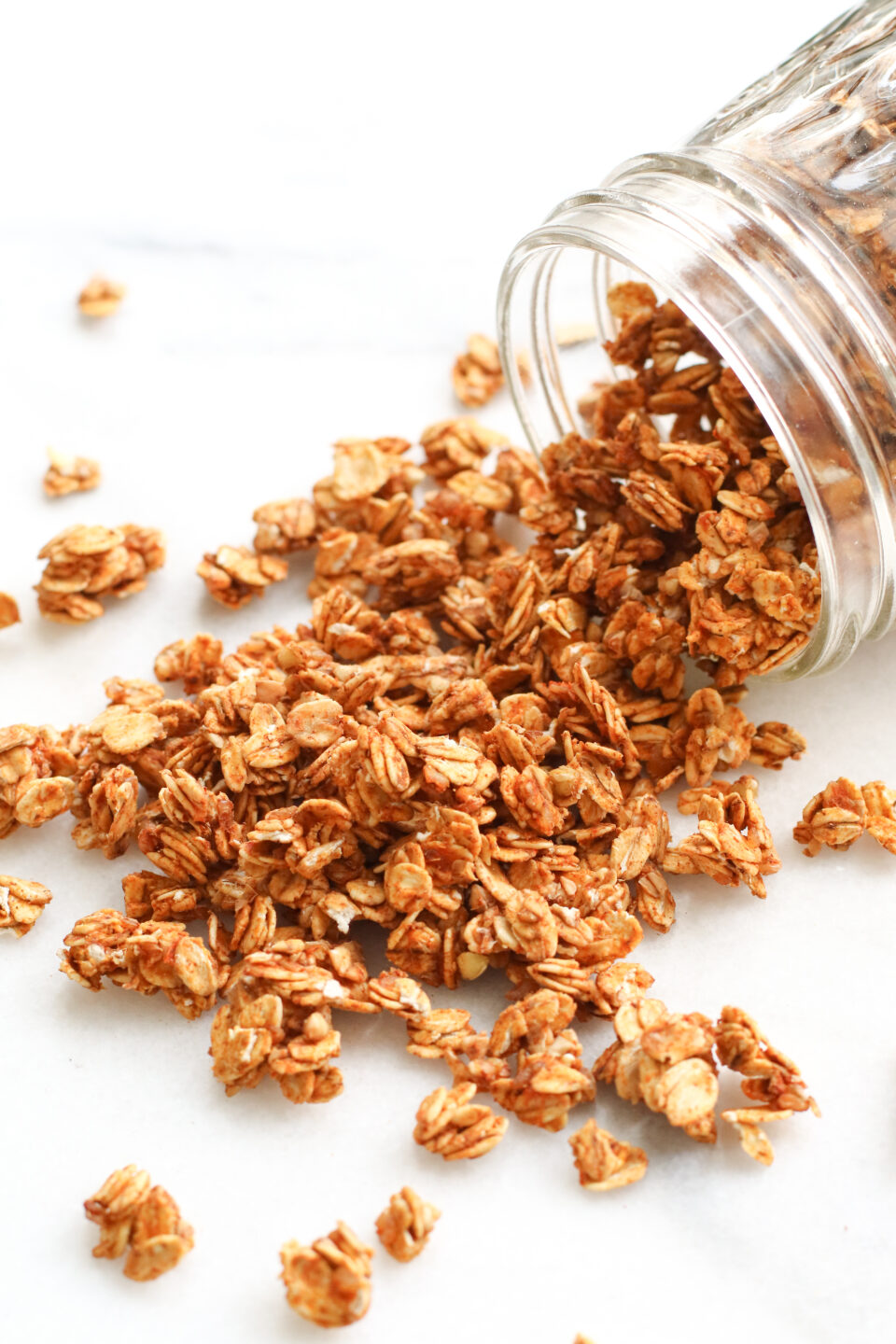 Groatnola
Groatnola is a homemade, health promoting breakfast cereal that's made with simple whole food, plant-based ingredients. Treat the granola like regular breakfast cereal, and pair it with berries, walnuts, pumpkin seeds, ground flaxseed, and unsweetened soymilk. Use the granola with smoothie bowls or sprinkle it on top of nice cream.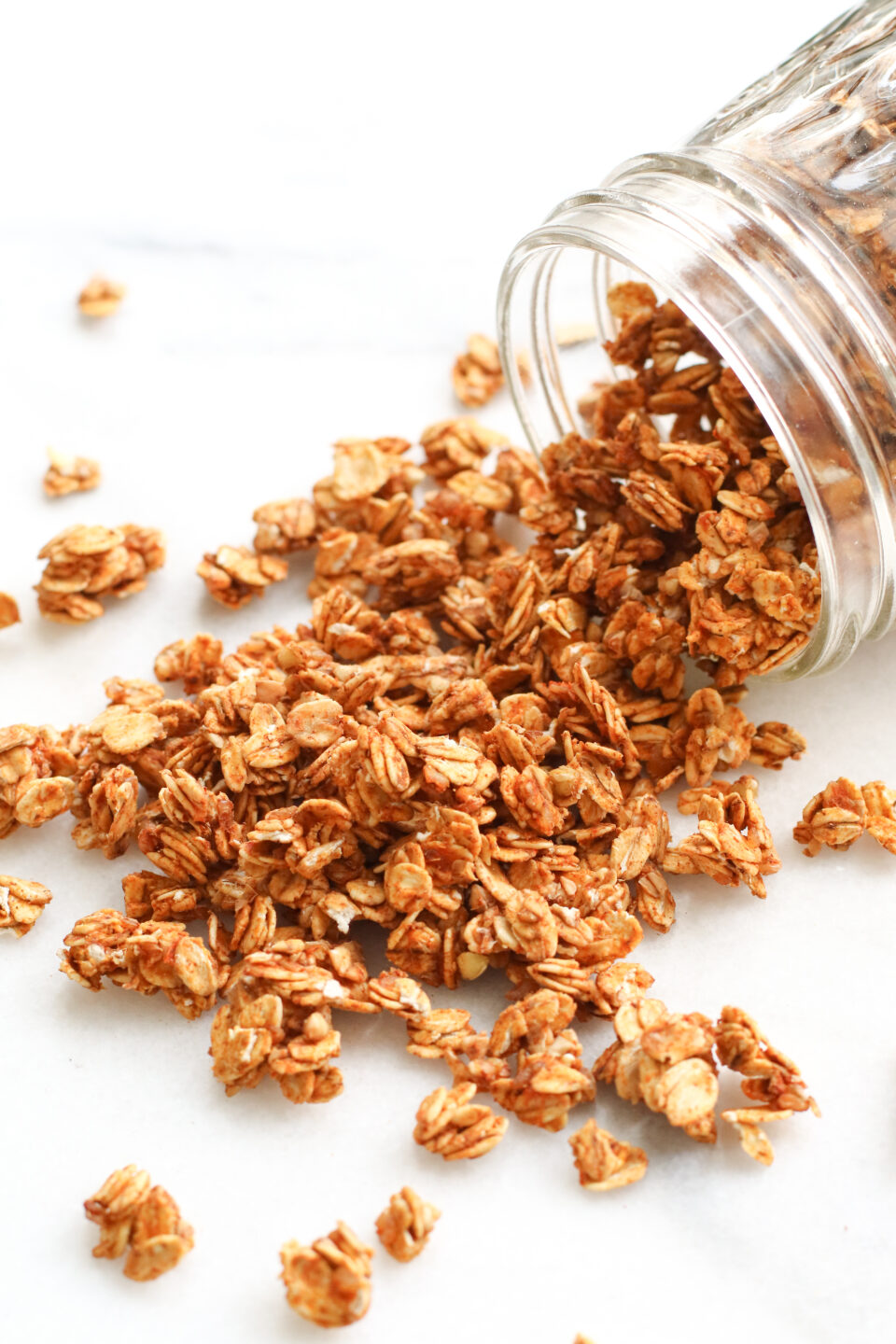 Ingredients
1

cup

uncooked buckwheat groats, rinsed

1

large

cooked sweet potato

(about 1¼-1½ cups mashed)

1-2

teaspoon(s)

cinnamon

or more to taste

2-3

teaspoons

pumpkin pie spice

or more to taste

8-12

cups

rolled oats
Instructions
In a sauce pan, bring 1½ cups water to a boil. Lower the heat to a simmer and add the uncooked buckwheat groats. Cover the pot and simmer for 10 minutes or until soft.

Add the cooked buckwheat and sweet potato to a large mixing bowl. Using a potato masher or a fork, mash together until well combined. Add the pumpkin pie spice and the cinnamon, and continue mashing together.

Add 8-12 cups of rolled oats and stir until the mixture is well combined and forms clumps. For clumpier granola, use 8 cups oats. For smaller granola consistency, use 12 cups oats.

Line baking sheets with parchment paper or a silicon mat. Spread the granola on the cookie sheets. Bake for 2½ hours.

Allow the granola to cool completely. Store the granola in an airtight container or in reusable bags at room temperature for one to two weeks. The granola can also be frozen for longer storage.
Video
Notes
To make the buckwheat in an instant pot or pressure cooker. Combine one cup of uncooked buckwheat groats with two cups of water and pressure cook for 5 minutes.
Cook the sweet potato either in the microwave or roast in the oven until soft.
Using 8 cups oats, this recipe makes about 10 cups granola. A serving size is ½ cup.