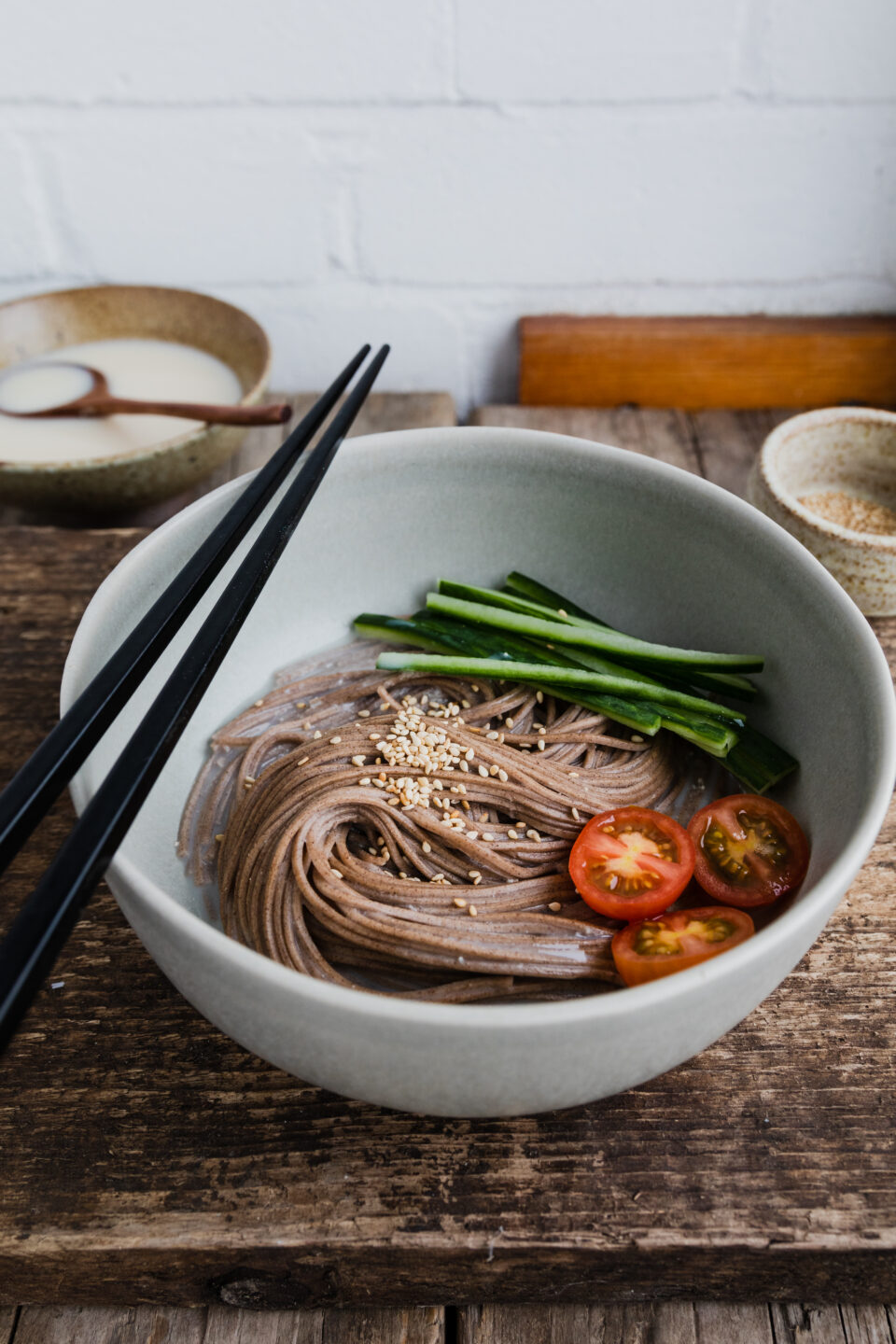 Korean Soy Milk Noodles
"Kongguksu," Korean Soy Milk Noodles, combines a homemade soy broth with whole-grain buckwheat noodles and vegetables. The broth is usually served cold but can be enjoyed warm if desired. Feel free to top the dish with any additional vegetables of choice.
Soybeans are high in fiber, iron, magnesium, potassium, protein, and zinc. Certain gut bacteria can supercharge the benefits of soy foods, resulting in even more bone protection, even better control of menopausal symptoms, and even lower prostate cancer risk. How can we foster the growth of these good bacteria? Watch our video "How to Convert Into an Equol Producer" to find out.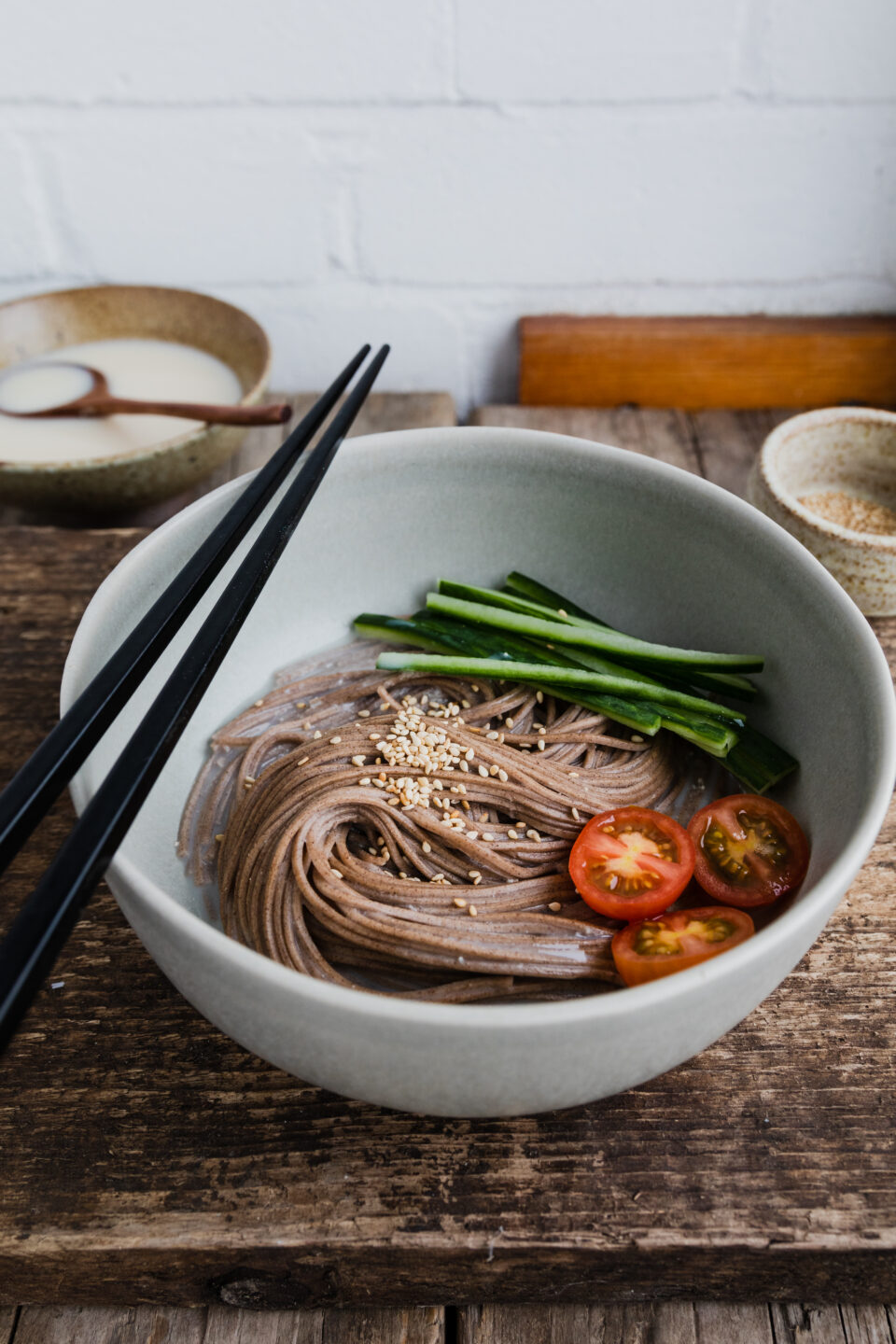 Ingredients
½

cup

dried soybeans, soaked overnight

2

tablespoons

raw sesame seeds

2

tablespoons

raw pine nuts

1

teaspoon

miso paste, or to taste

4

ounces

buckwheat noodles, cooked

8-10

cherry tomatoes, halved

½

cucumber, cut into thin strips
Instructions
In a pot, boil the soybeans in two cups of water for 20 to 30 minutes, then

drain.

In a blender, combine the soybeans, sesame seeds, pine nuts, and miso paste with two cups of water and blend until smooth.

Chill the broth, serve at room temperature, or heat it in a saucepan, as desired.

Ladle the broth on top of prepared buckwheat noodles and top with the cherry tomatoes and cucumber strips.