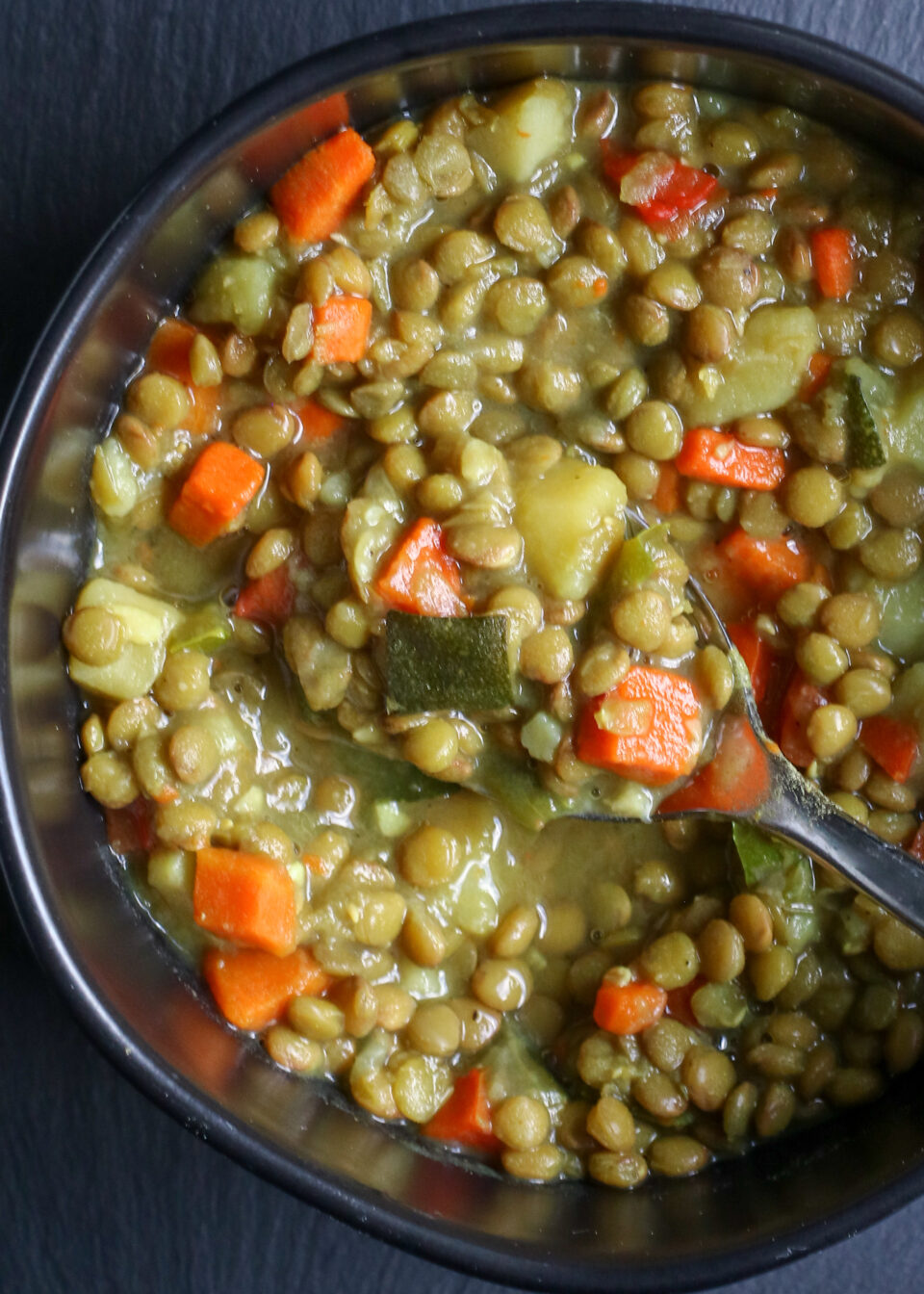 Lentil Soup
A green light take on the traditional lentil recipe from Spain, that boosts the nutritional content with extra veggies and spices.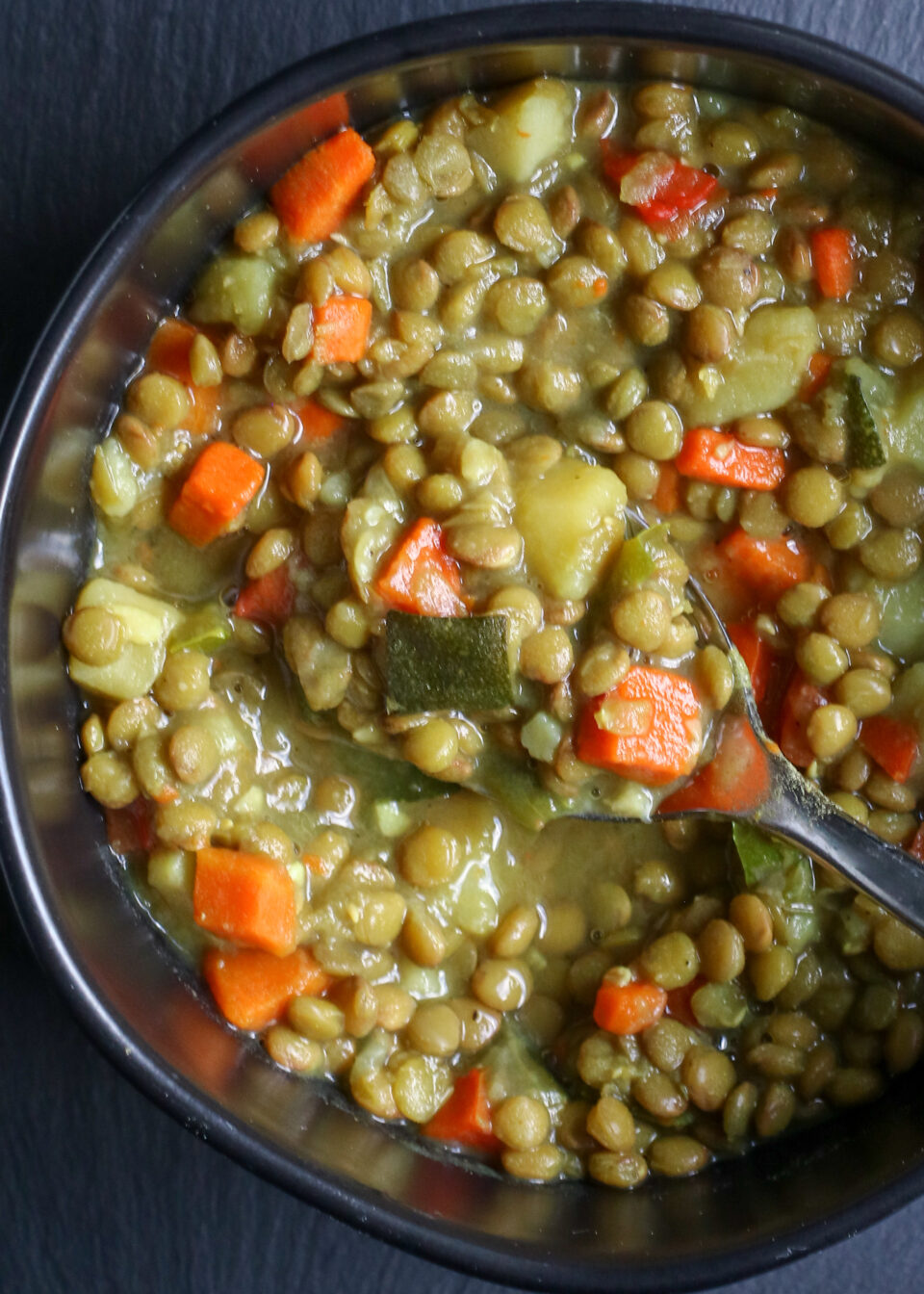 Ingredients
1½

cups

dry brown lentils, soaked overnight*

2-3

garlic cloves, peeled and minced

1

cup

white onion, chopped

1

medium potato, chopped

2

medium carrots, chopped

1

cup

red bell pepper, chopped

1

cup

green bell pepper, chopped

1

cup

zucchini, chopped

1

bay leaf (2 if small)

½

teaspoon

ground turmeric

¼

teaspoon

ground ginger

Black pepper, to taste

4-5

cups

water

1

teaspoon

white miso paste (optional)
Instructions
In a big pot, heat a few tablespoons of water or salt-free vegetable broth over medium heat. Once hot, add the garlic, onions, potatoes, and carrots. Cook for a few minutes, and then add the peppers and zucchini. Cook until the veggies start to soften, and the onions become translucent. You can add more water if necessary, one tablespoon at a time.

Add the lentils, the bay leaf, turmeric, ginger, and black pepper to the pot with 4-5 cups of water to the pot.

Bring the water to a boil. Partly cover the pot and reduce the heat to low. Cook for 45- 60 minutes or until lentils are soft. Stir the soup occasionally. Feel free to add more water until the soup reaches desired consistency. The soup will thicken once it cools.

Once the soup is ready, stir in the miso paste and discard the bay leaves. Enjoy!
Notes
*It is not required to soak the lentils prior to cooking. Soaking the lentils overnight or for 2-3 hours before cooking may help to reduce the cook time. When ready to use, drain the water and rinse the lentils.