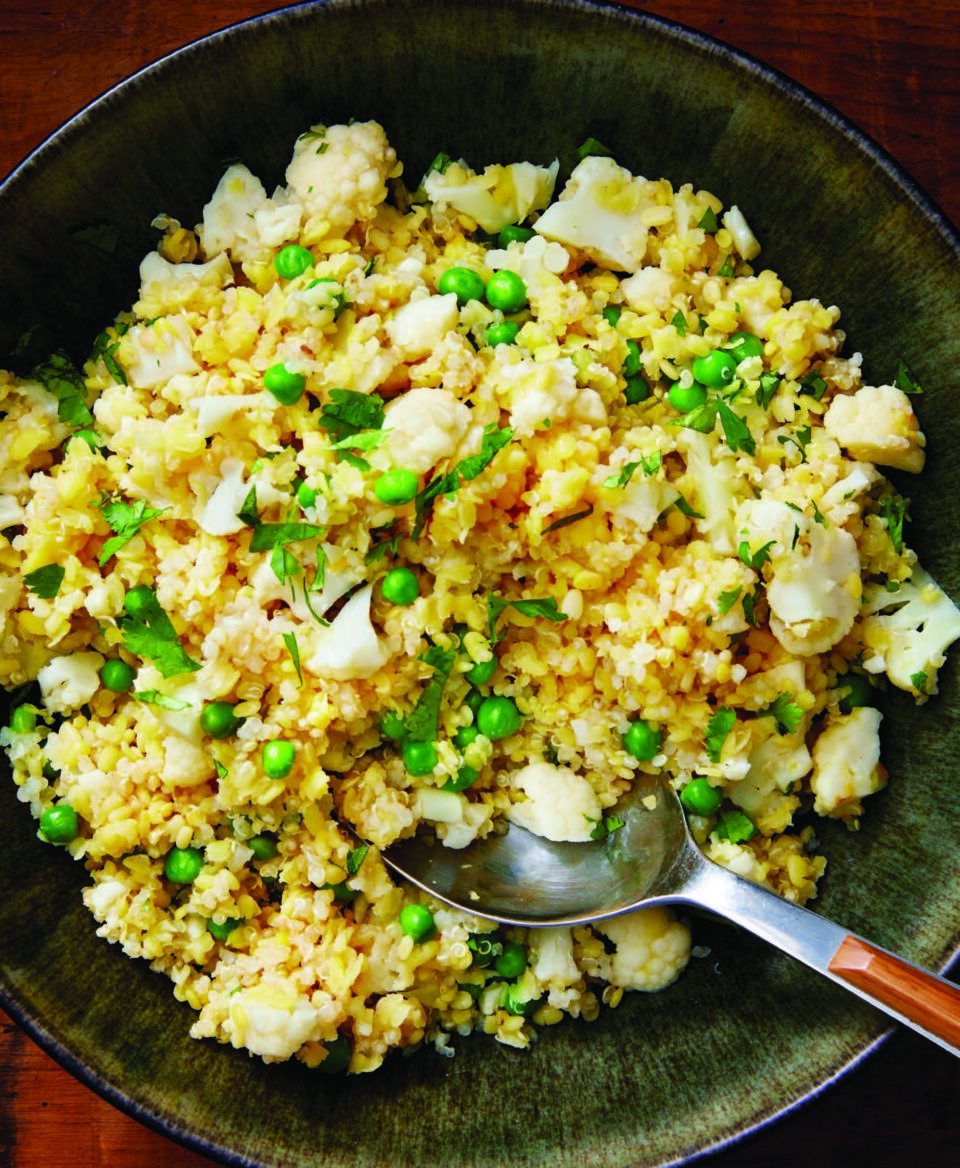 Quinoa Kitchari
Quinoa stands in for basmati rice in this savory Indian breakfast porridge. Feel free to swap in different vegetables for the cauliflower and peas, according to your preference or what you have on hand.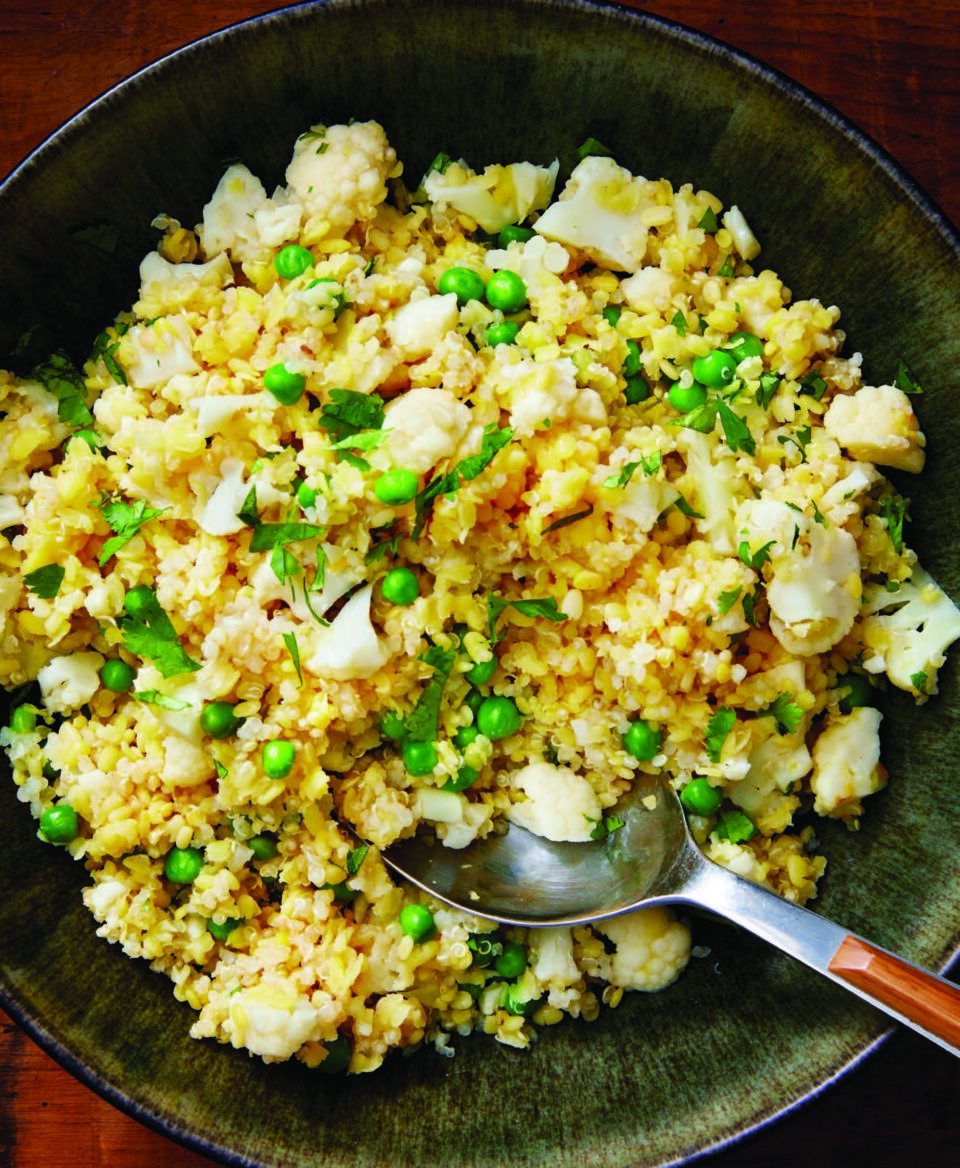 Ingredients
½

cup

moong dal (split yellow mung beans)

½

cup

uncooked quinoa, well rinsed and drained

1

cup

small-chopped cauliflower

½

cup

green peas

2

teaspoons

grated fresh ginger

1

teaspoon

ground coriander

½

teaspoon

ground cumin

½

teaspoon

ground turmeric

(or 1 (½-inch) piece fresh turmeric, grated)

1

teaspoon

white miso paste

¼

teaspoon

ground black pepper

½

cup

chopped fresh cilantro

1

lemon, cut into wedges
Instructions
Soak the moong dal in enough water to cover for 15 minutes, then drain and rinse.

In a saucepan, combine the moong dal and quinoa with 4 cups of water. Bring to a boil over medium-high heat, then lower the heat to a low simmer and cook, stirring occasionally, for about 20 minutes. Stir in the cauliflower and peas, then cook for 5 minutes longer, or until the consistency of the dal is soft and creamy.

Stir in the ginger, coriander, cumin, turmeric, miso paste, and black pepper. Cook for 5 minutes longer, stirring, to heat through. Remove from the heat and allow to sit for 5 minutes for the flavors to blend. Taste and adjust the seasoning, if needed, and stir again. Top with the cilantro and serve with lemon wedges.