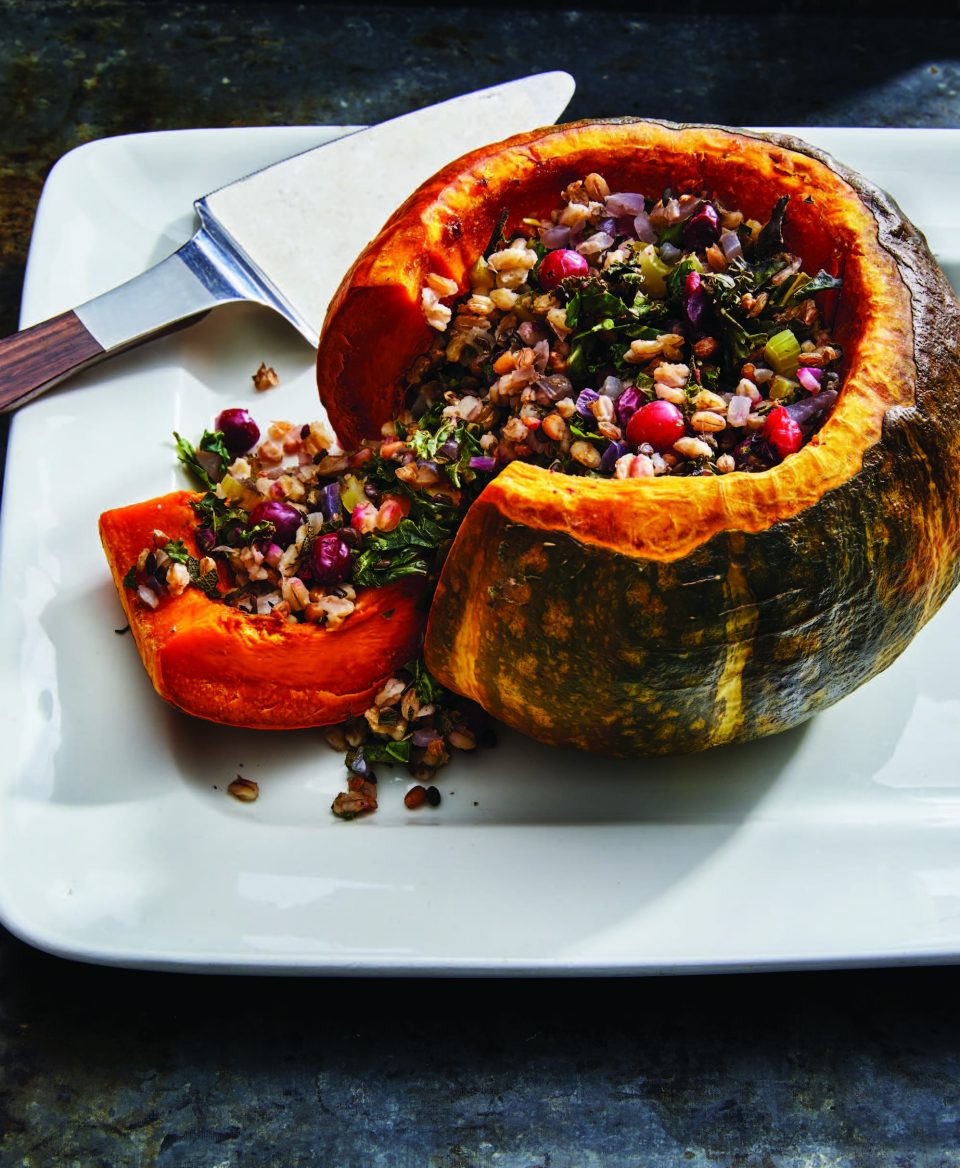 Roasted Kabocha with Kale-Cranberry Stuffing
Rather than starchy, boring bread cubes, the stuffing for this dish is made with my Basic BROL, combined with onion, celery, kale, and cranberries. To mix it up, try swapping in any combination of cooked whole grains with beans in place of the Basic BROL.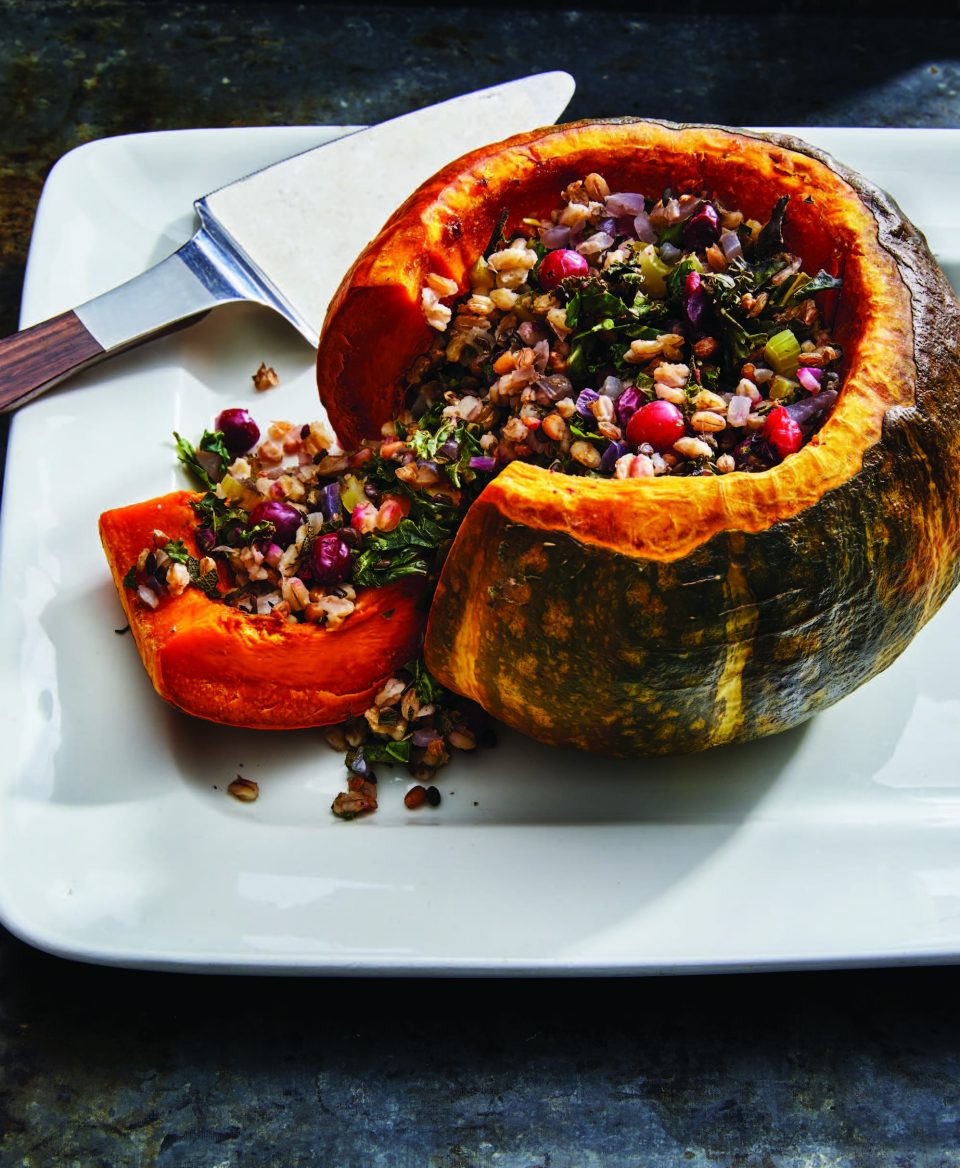 Ingredients
1

large

kabocha squash, halved crosswise (see tip*)

1⁄2

cup

chopped red onion

1⁄2

cup

minced celery

1⁄2

cup

cranberries

1

cup

finely shredded kale or other dark leafy greens of choice

1

tablespoon

Umami Sauce Redux

1

teaspoon

minced fresh thyme leaves (or 1⁄2 teaspoon dried)

1

teaspoon

minced fresh rosemary leaves (or 1⁄2 teaspoon dried)

1

teaspoon

minced fresh sage leaves (or 1⁄2 teaspoon dried)

Ground black pepper

2

cups

Basic BROL
Instructions
Preheat the oven to 350F. Line a baking pan with a silicone mat or parchment paper.

Using a strong knife, cut the cap off of the squash. With a spoon, scrape out and discard its seeds and fibers. Set aside.

Heat 1⁄4 cup of water in a large skillet over medium heat. Add the onion and celery and cook for 5 minutes. Stir in the cranberries, kale, Umami Sauce Redux, thyme, rosemary, sage, and black pepper to taste. Remove from the heat and stir in the Basic BROL until well combined.

Spoon the stuffing into the center of each half of the squash. Transfer the squash to the prepared baking pan and bake for 1 hour 20 minutes. If the stuffing is getting too browned, cover it loosely with foil. The squash is done when it is tender when pierced with a knife. If not, return the squash to the oven and bake for 15 to 20 minutes longer, or until the squash is soft and easily pierced with the tip of a knife. To serve, cut the squash into wedges and enjoy hot.
Notes
*Hint: To make a hard winter squash easier to cut, pierce the skin of the squash in a few places (to let the steam escape), then place the squash in a microwave and microwave it on High for 3 to 4 minutes. The squash will soften enough to cut easily.