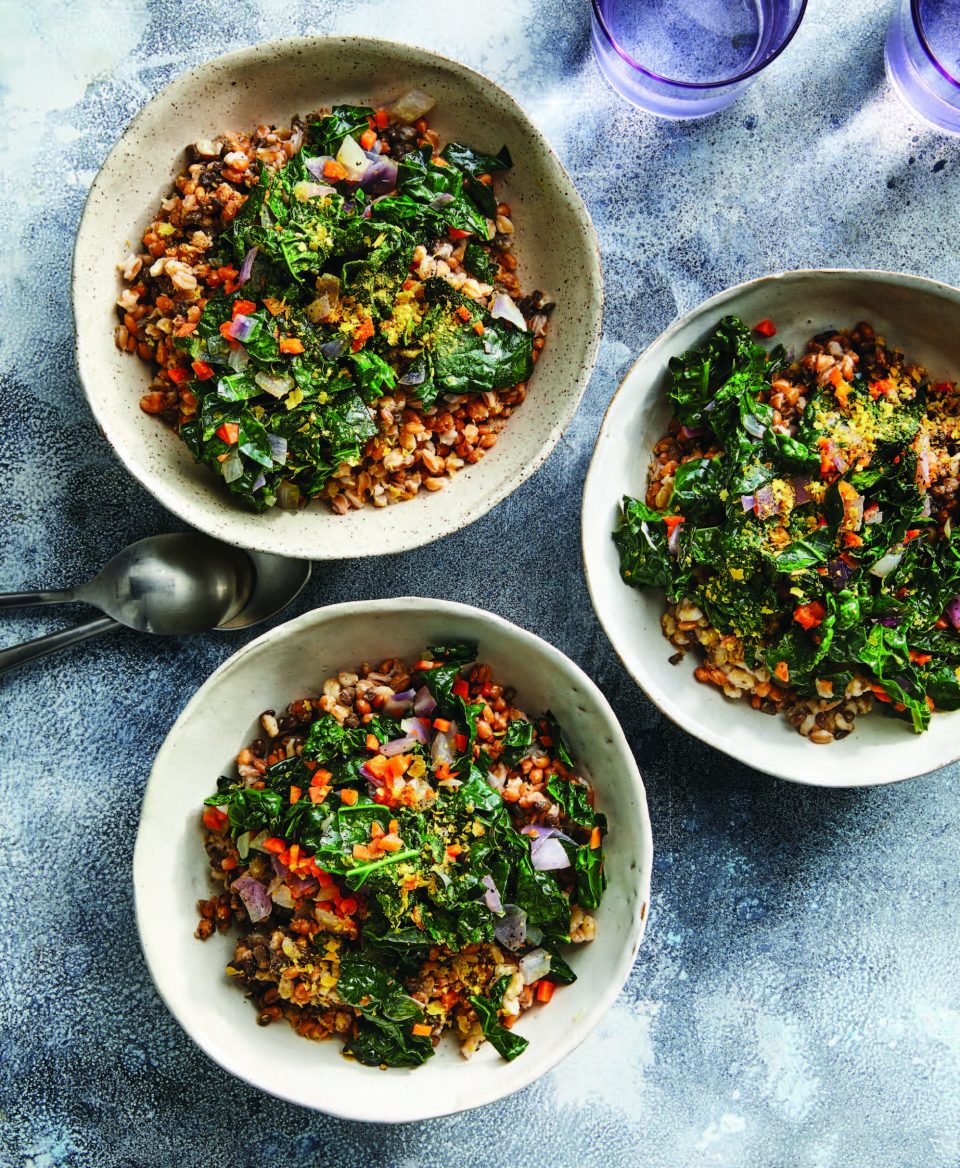 BROL Bowl with Sautéed Greens
Savory breakfast lovers, rejoice! This BROL Bowl with Sautéed Greens is a great way to check off Daily Dozen servings first thing in your day. This dish reheats well, so consider making extra portions and storing them in airtight containers in the fridge for a quick, go-to breakfast.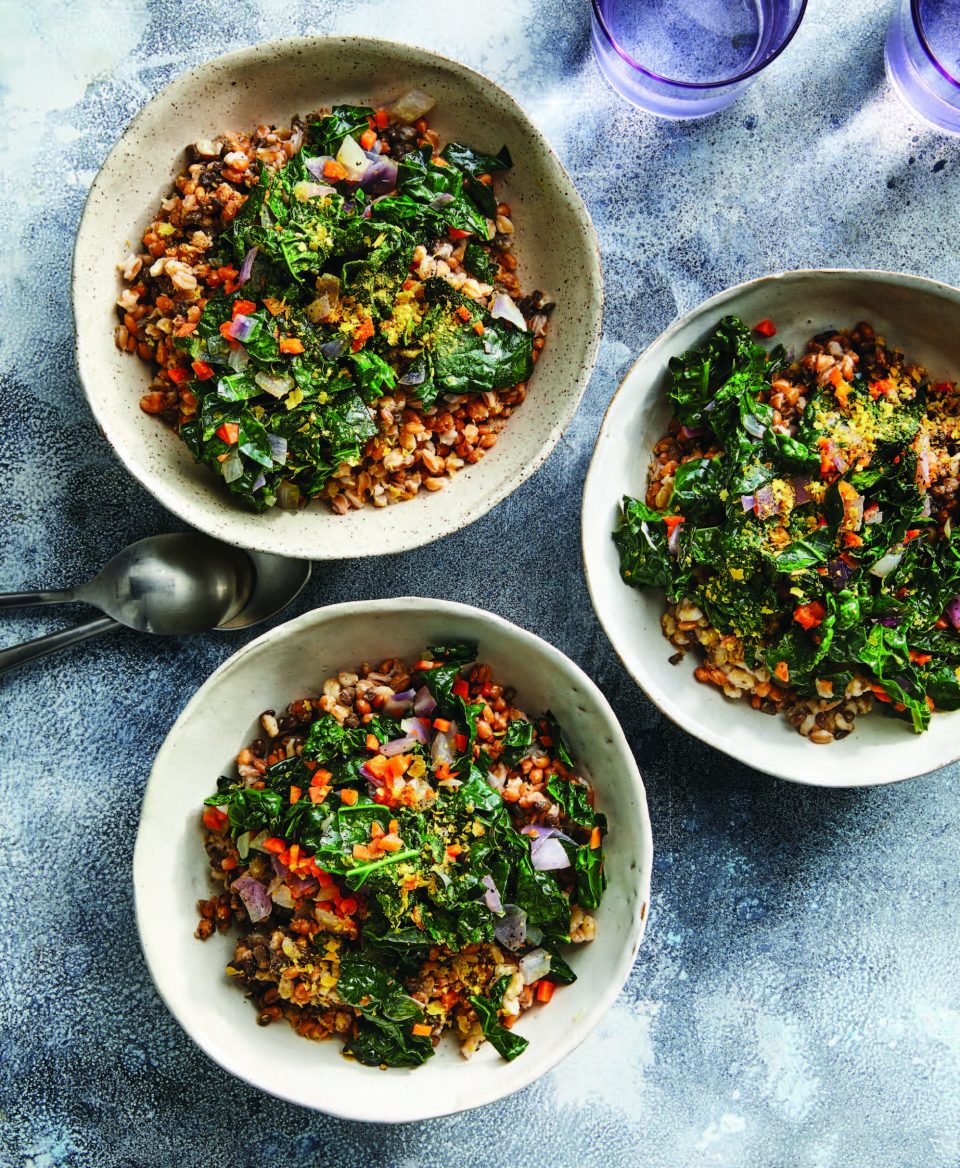 Ingredients
1⁄2

cup

Light Vegetable Broth

1⁄2

cup

finely chopped red onion

1

garlic clove, minced

1

small carrot, finely chopped

1

teaspoon

white miso paste

6

ounces

Tuscan kale, stemmed and coarsely chopped

1

tablespoon

nutritional yeast

Ground black pepper, to taste

Lemon wedges, to serve
Instructions
Heat the Light Vegetable Broth in a medium skillet over medium heat. Add the onion, garlic, and carrot and cook, stirring, until vegetables are softened, about 7 minutes. Stir in the miso paste and kale and cook, stirring, until the kale is wilted and tender, about 4 minutes. Drain off any remaining liquid.To serve, spoon the warmed Basic BROL into a bowl. Sprinkle with the nutritional yeast and black pepper to taste. Top with the hot kale mixture and serve with lemon wedges.