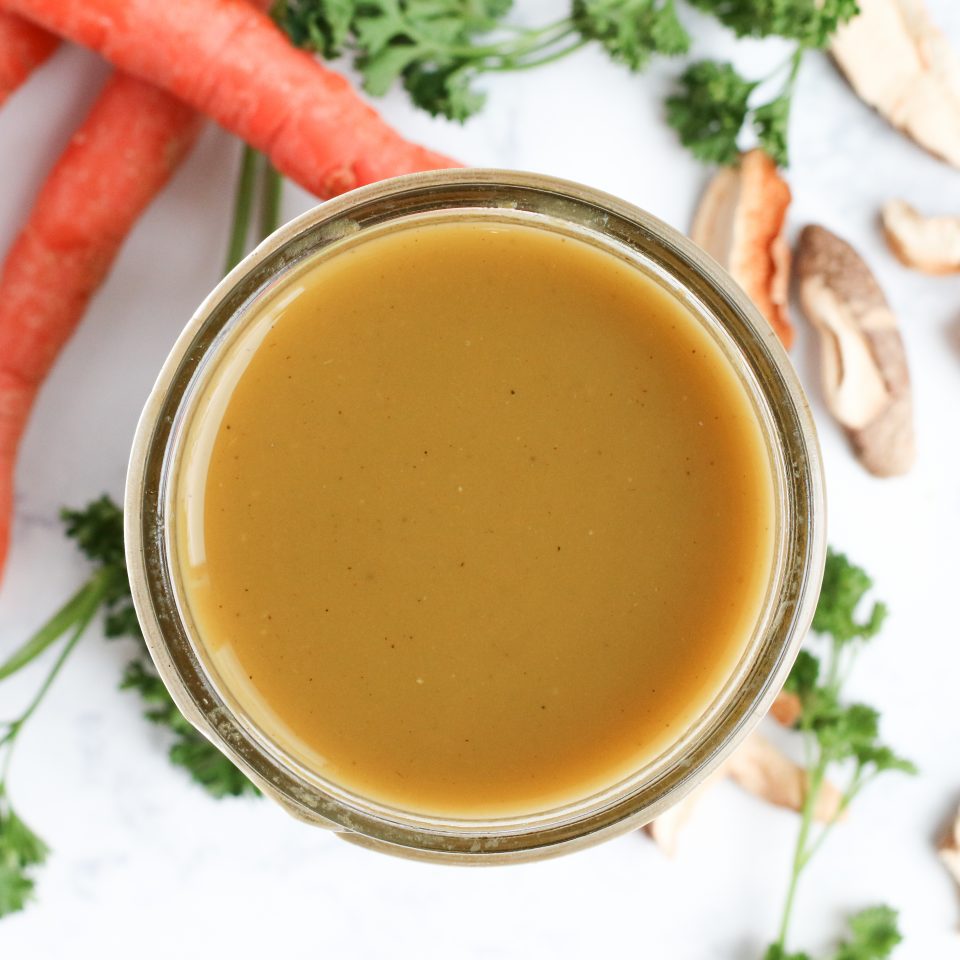 Light Vegetable Broth
Use this light, all-purpose, salt-free broth in any recipe calling for any kind of broth. Properly stored, the broth will keep for up to 5 days in the fridge or up to 3 months in the freezer.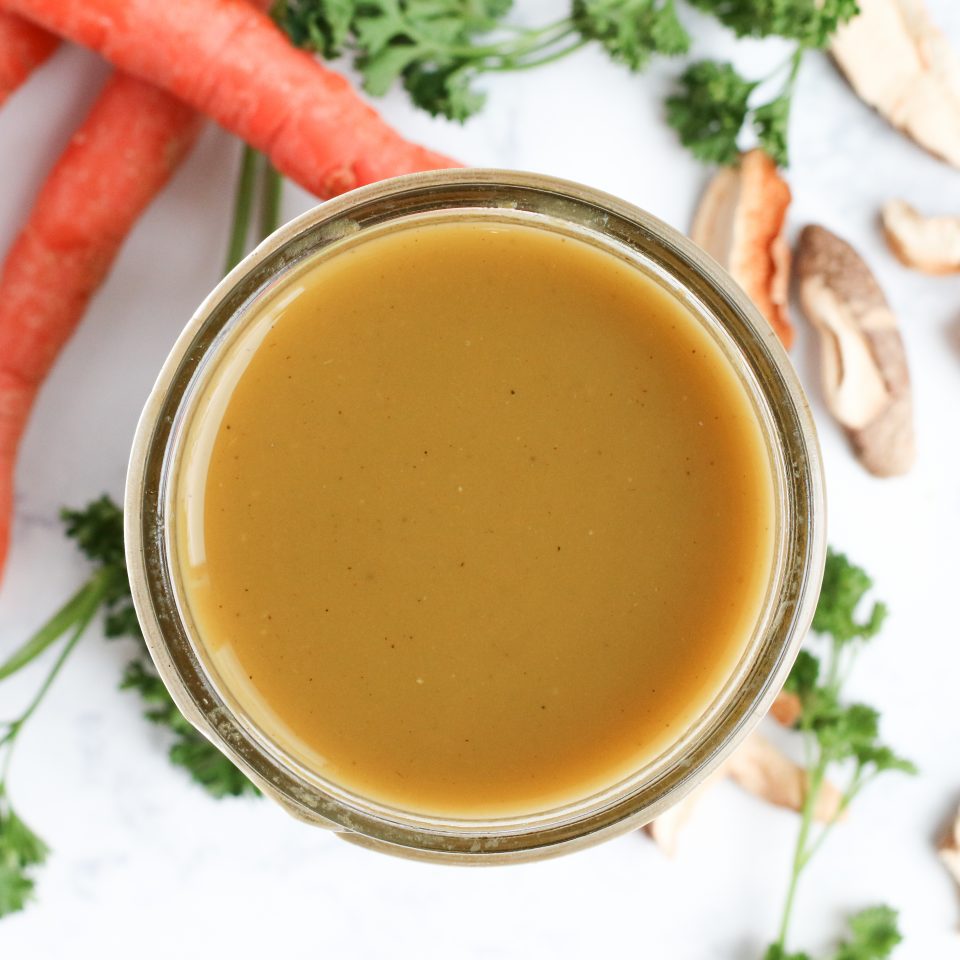 Ingredients
1

red onion, coarsely chopped

2

carrots, cut into 1-inch pieces

2

celery ribs, coarsely chopped

3

garlic cloves, crushed

2

Roma tomatoes, cored and halved

2

dried shiitake mushrooms

1

(2-inch)

piece of kombu (dried sea vegetable) (optional)

1⁄2

cup

fresh, coarsely chopped parsley

2

bay leaves

1⁄2

teaspoon

ground black pepper

2

tablespoons

white miso paste
Instructions
In a large pot, heat 1 cup of water over medium heat. Add the onion, carrot, celery, and garlic and cook for 5 minutes. Stir in the tomatoes, mushrooms, kombu (if using), parsley, bay leaves, and black pepper. Add 7 cups of water and bring to a boil. Lower the heat to low and simmer for 1.5 hours.

Remove from the heat, let cool slightly, then remove and discard the kombu, if used. Transfer the broth to a high-powered blender and blend until smooth. Strain the blended broth through a fine-mesh sieve back into the pot or a large bowl, pressing the vegetables against the sieve to release their juices. Ladle about 1⁄3 cup of the broth into a small bowl or cup. Add the miso paste and Dr. Greger's Special Spice Blend to taste and stir well before incorporating back into the broth.

Let the broth cool to room temperature before dividing into containers with tight-sealing lids and storing in the refrigerator or freezer.