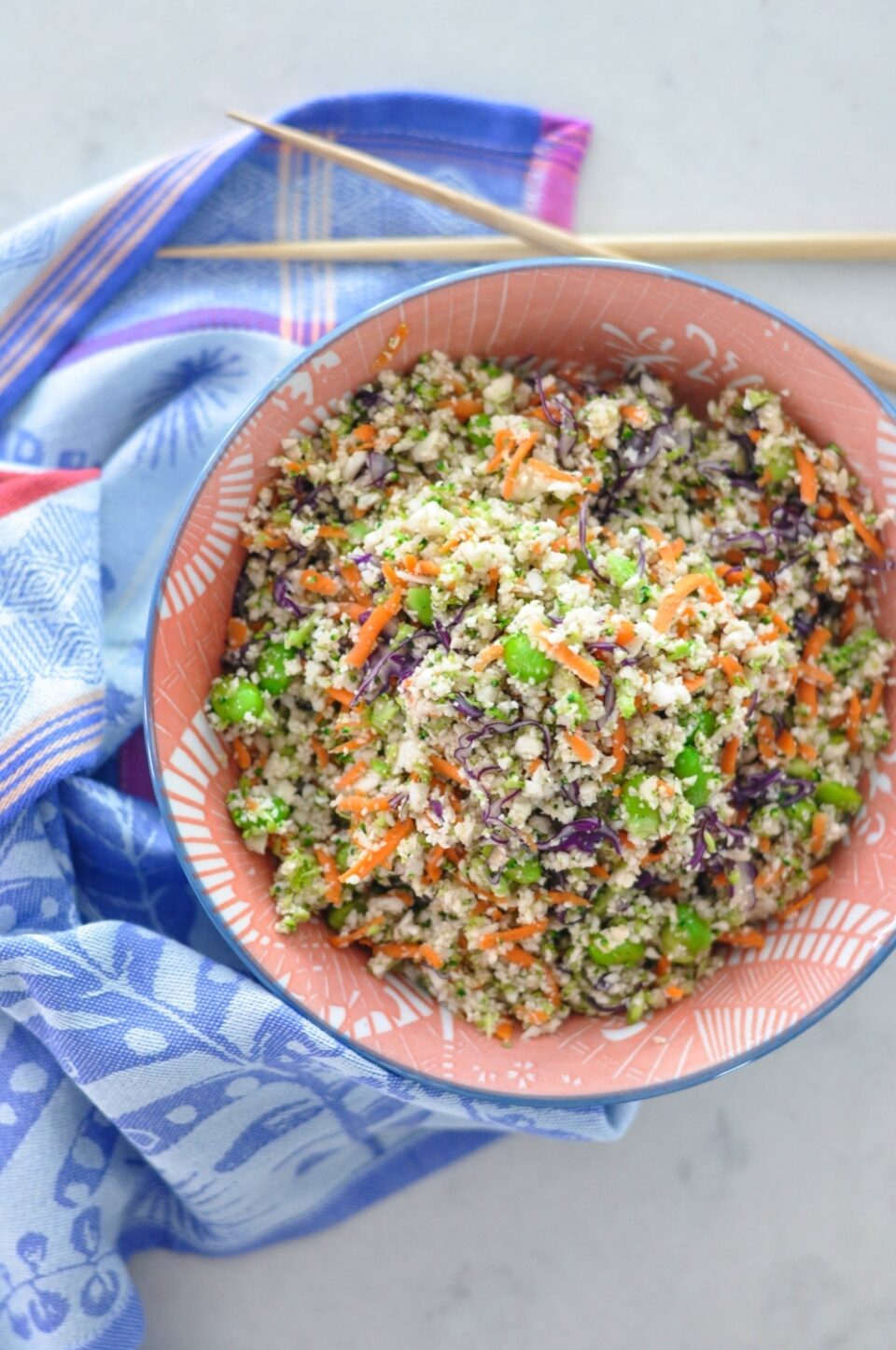 Cauliflower Power Salad
This Cauliflower Power Salad is the perfect side dish to your plant-powered picnics and BBQs. It's packed with cruciferous vegetables, which may prevent DNA damage and the spreading of metastatic cancer, activate defenses against pathogens and pollutants, help to prevent lymphoma, boost our liver detox enzymes, target breast cancer stem cells, and reduce the risk of prostate cancer progression. The component responsible for these benefits is thought to be sulforaphane, which is formed almost exclusively in cruciferous vegetables.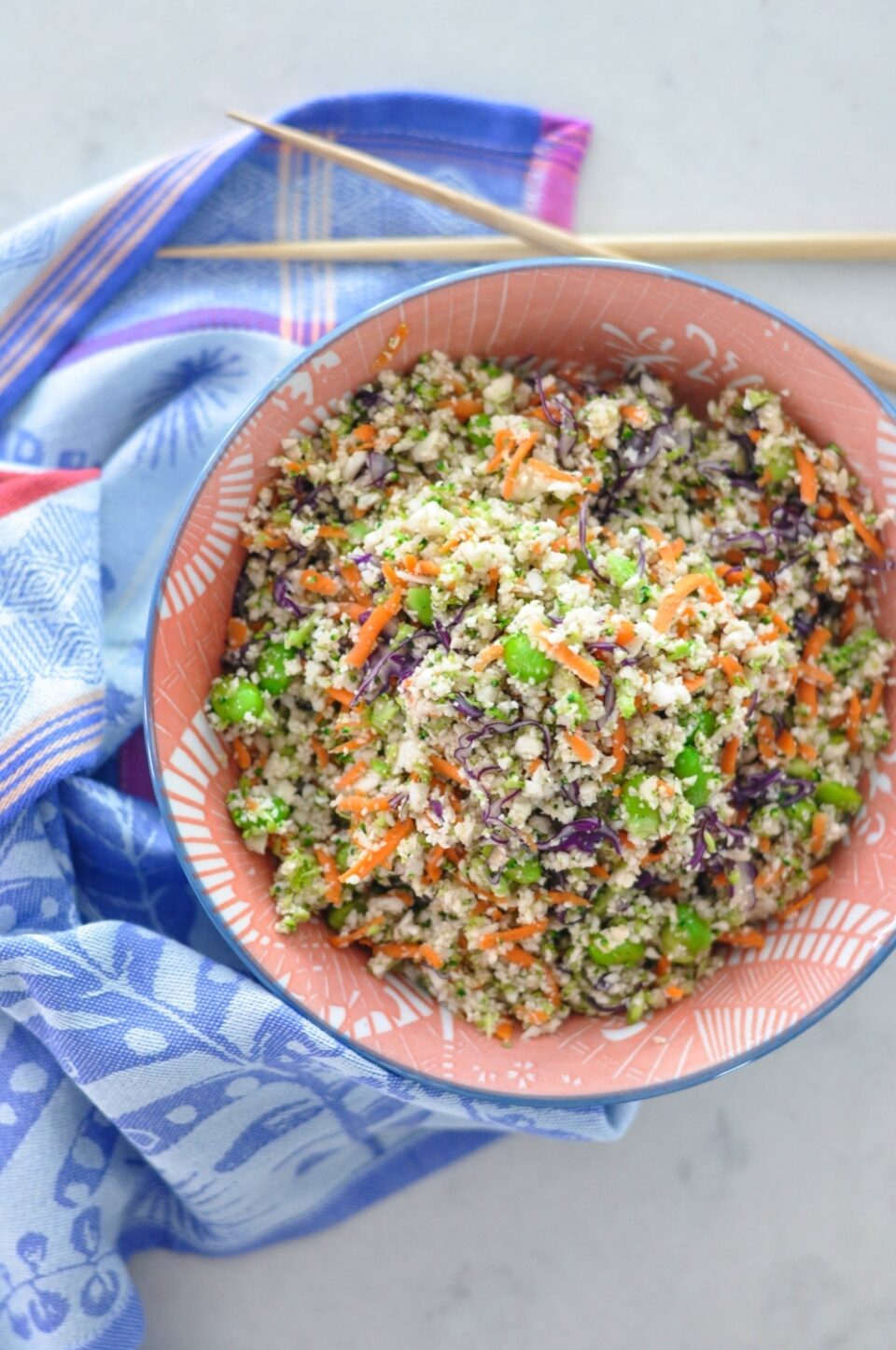 Ingredients
1

large head of cauliflower

1

large head of broccoli

2

medium carrots

1

cup

shredded red cabbage

1

cup

shelled frozen edamame, thawed 

¼

cup

Umami Sauce

, or to taste
Instructions
Break the cauliflower into individual florets and pulse in a food processor until it has a rice-like consistency. (Avoid over-processing.) Add to a large mixing bowl.

Repeat the step above with the broccoli, then add it to the bowl with the cauliflower rice. 

Shred the carrots using a peeler or in a food processor with a "shredding" blade attachment. Add to the mixing bowl, along with the shredded red cabbage.  

Place the shelled frozen edamame in a strainer and thaw by running them under hot water. Add to the mixing bowl.

Pour the Umami Sauce over the vegetables in the mixing bowl. Stir gently until all of the veggies are evenly coated. Add additional Umami Sauce to taste, serve, and enjoy.
Notes
This salad is best eaten right after it's been prepared, but it will keep in the refrigerator for a day or two in a tightly sealed container.