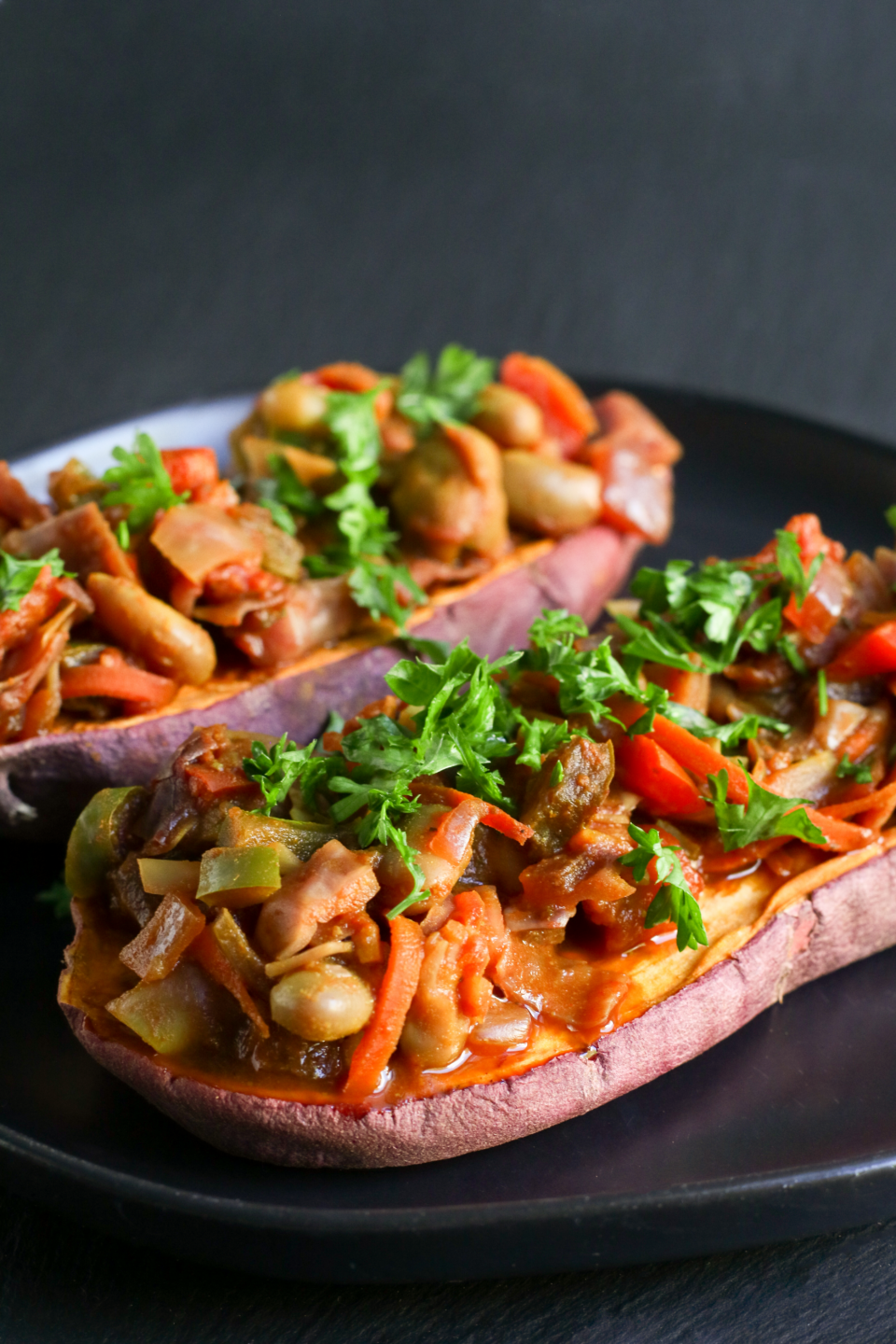 Chakalaka
Here's a tasty Daily Dozen inspired meal! Serve the Chakalaka (a South African vegetable and bean dish) over roasted sweet potatoes, cooked whole grains (such a quinoa, hulled barley, or oat groats), or part of a bowl-style meal. Save any leftovers for meals throughout the week.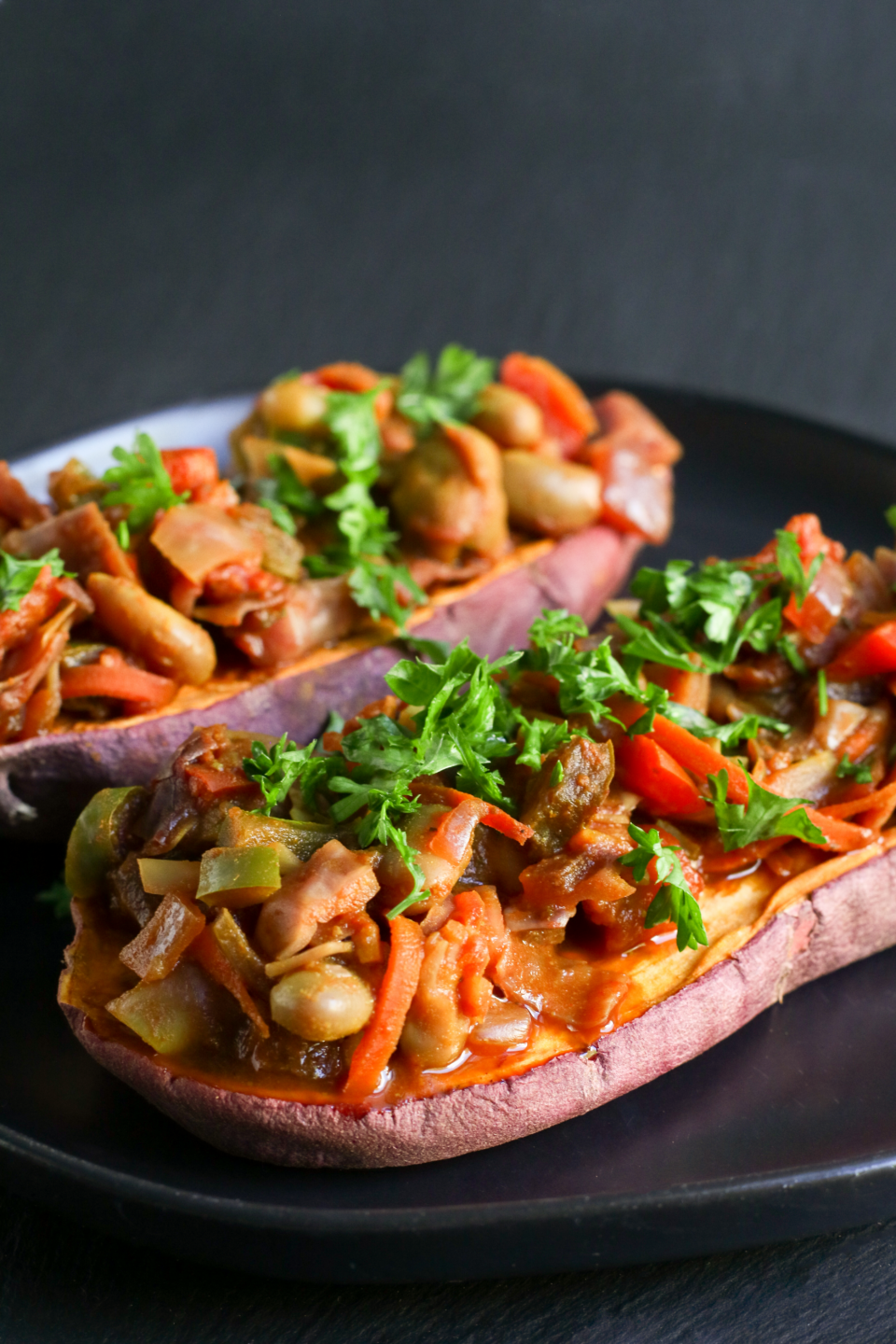 Ingredients
1

medium

onion, diced

1

teaspoon

minced ginger

3

cloves garlic, minced

1

teaspoon

ground turmeric

1

teaspoon

ground coriander

½ 

teaspoon

dried thyme

½ 

teaspoon

paprika

¼-1

teaspoon

cayenne

1

(15 oz)

can diced or crushed tomatoes, BPA-free and salt-free

2

tablespoons

salt-free tomato paste

2

teaspoon

white miso paste

1

grated carrot

4

cups

diced cabbage

1

medium

diced green pepper

1

medium

diced red pepper

1½

cups

cannellini beans, cooked or 1 (15-ounce ) BPA-free can, drained and rinsed

black pepper, to taste

2

teaspoon

nutritional yeast (optional)

1

small

minced chili (optional)

Cooked Sweet potatoes
Instructions
Dice the onion and sauté with a splash of water until translucent. Add more water, as needed.

Add the ginger, garlic, turmeric, coriander, thyme, paprika, and cayenne. Stir for a minute. Then add the crushed tomatoes, tomato puree, miso, carrot, cabbage, peppers.

Cover with a lid and let it simmer for about 15 minutes or until the cabbage is tender.

Add the beans, black pepper, nutritional yeast, and minced chili. Stir through and serve warm with cooked sweet potatoes.