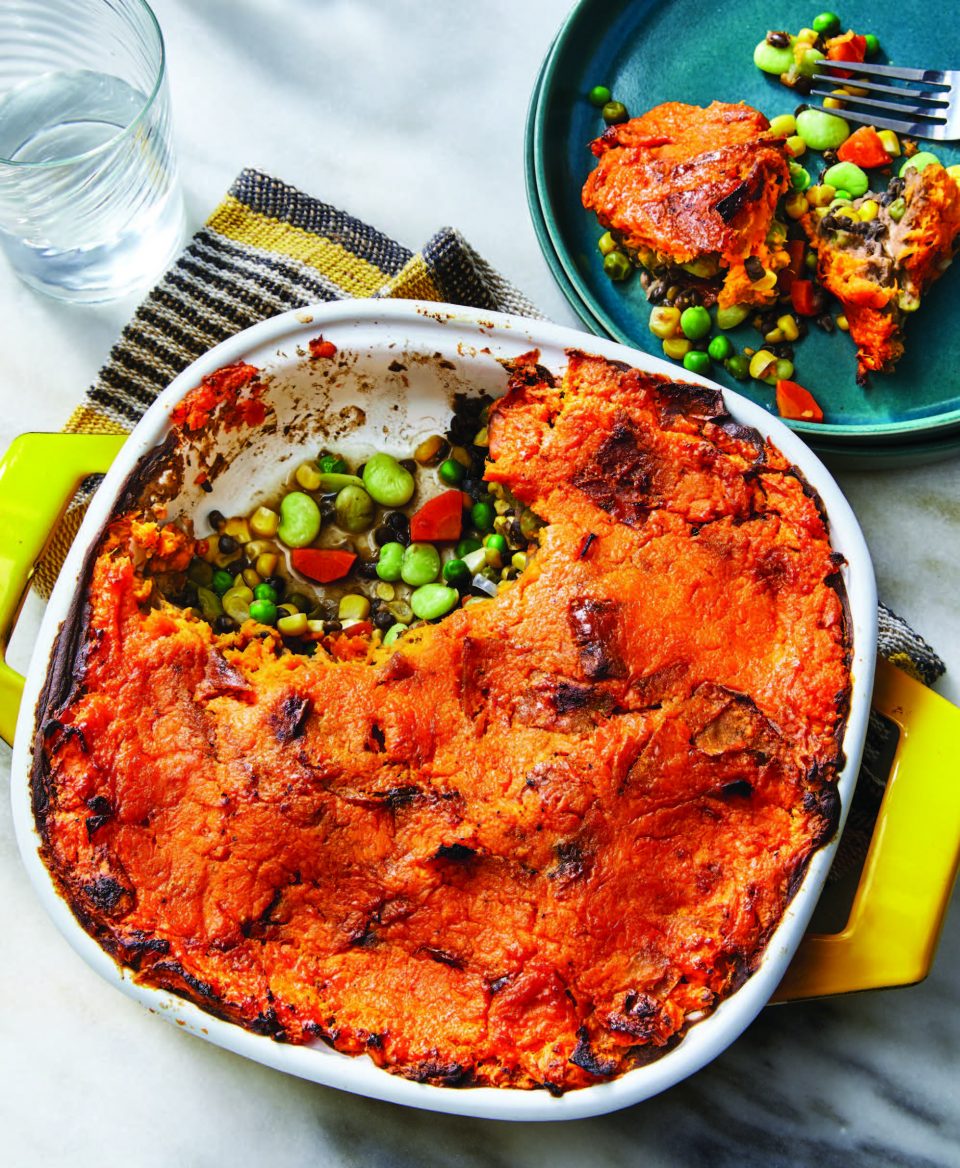 Cottage Pie with Sweet Potato Mash
One of my favorite comfort foods. This warm, savory dish is just as flavorful with mashed cauliflower instead of the sweet potato topping, so mix it up if the mood strikes.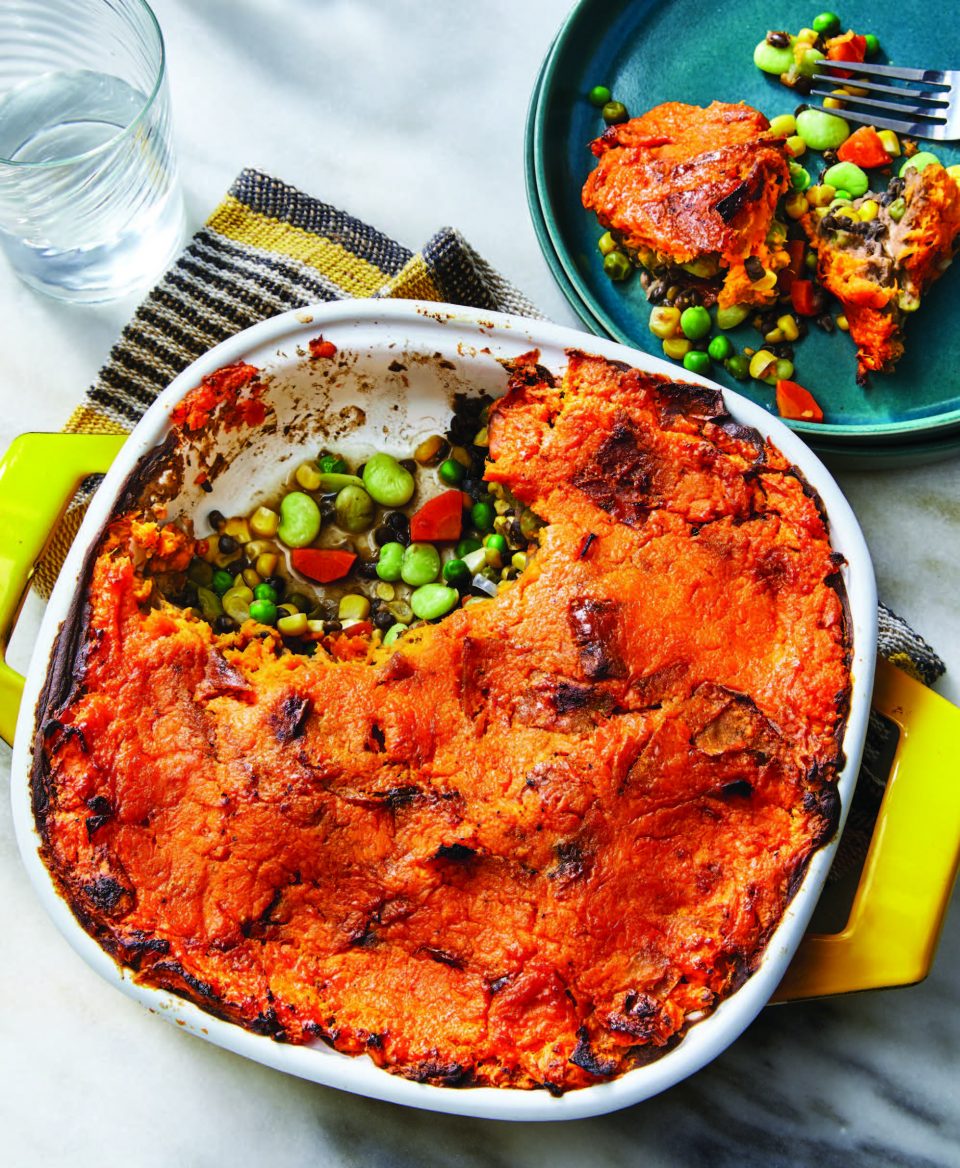 Ingredients
2

pounds

sweet potatoes, cut into 2-inch chunks

½

teaspoon

onion powder

¼

teaspoon

ground black pepper

1

small red onion, chopped

1

carrot, chopped

2

garlic cloves, minced

1 ½

cups

fresh or thawed frozen corn kernels

1

cup

fresh or thawed frozen green peas

1

cup

cooked fresh or frozen lima beans

2

cups

cooked or BPA-free canned or Tetra Pak salt-free brown lentils

1

cup

Light Vegetable Broth

8

ounces

mushrooms of choice, chopped

3

tablespoons

nutritional yeast

2

tablespoons

salt-free tomato paste

1

tablespoon

white miso paste

1

teaspoon

minced fresh thyme, or 1/2 teaspoon dried
Instructions
Place the sweet potatoes into a large pot with enough cold water to cover and bring to a boil. Cook for 15 to 20 minutes, or until fork-tender, then drain and return to the pot. Stir in the onion powder and black pepper and mash until smooth. Set aside.

Preheat the oven to 400F.

Heat 1/4 cup of water in a large skillet over medium heat. Add the onion and carrot and cook until softened, about 7 minutes. Stir in the garlic and lower the heat to low. Stir in the corn, peas, and cooked lima beans. Cook until the vegetables are tender and any liquid is absorbed, 3-5 minutes. Stir in the 1 1/2 cups of the lentils, then transfer the vegetable mixture to a shallow baking dish and set aside.

Heat the Light Vegetable Broth in the same large skillet over medium heat. Add the mushrooms, nutritional yeast, tomato paste, miso paste, and thyme and cook, stirring, for 5 minutes, or until the mushrooms are soft. Transfer the mushroom mixture to a blender or food processor, add the remaining 1/2 cup of lentils, and blend until smooth. If the gravy is too thick, blend in up to 1/2 cup of additional broth. Taste and adjust the seasonings, if needed.

Pour the gravy over the vegetable mixture, stirring to combine. Spread the mashed sweet potatoes on top, smoothing to cover the surface. Bake for about 30 minutes, or until the filling is bubbling. Serve hot.