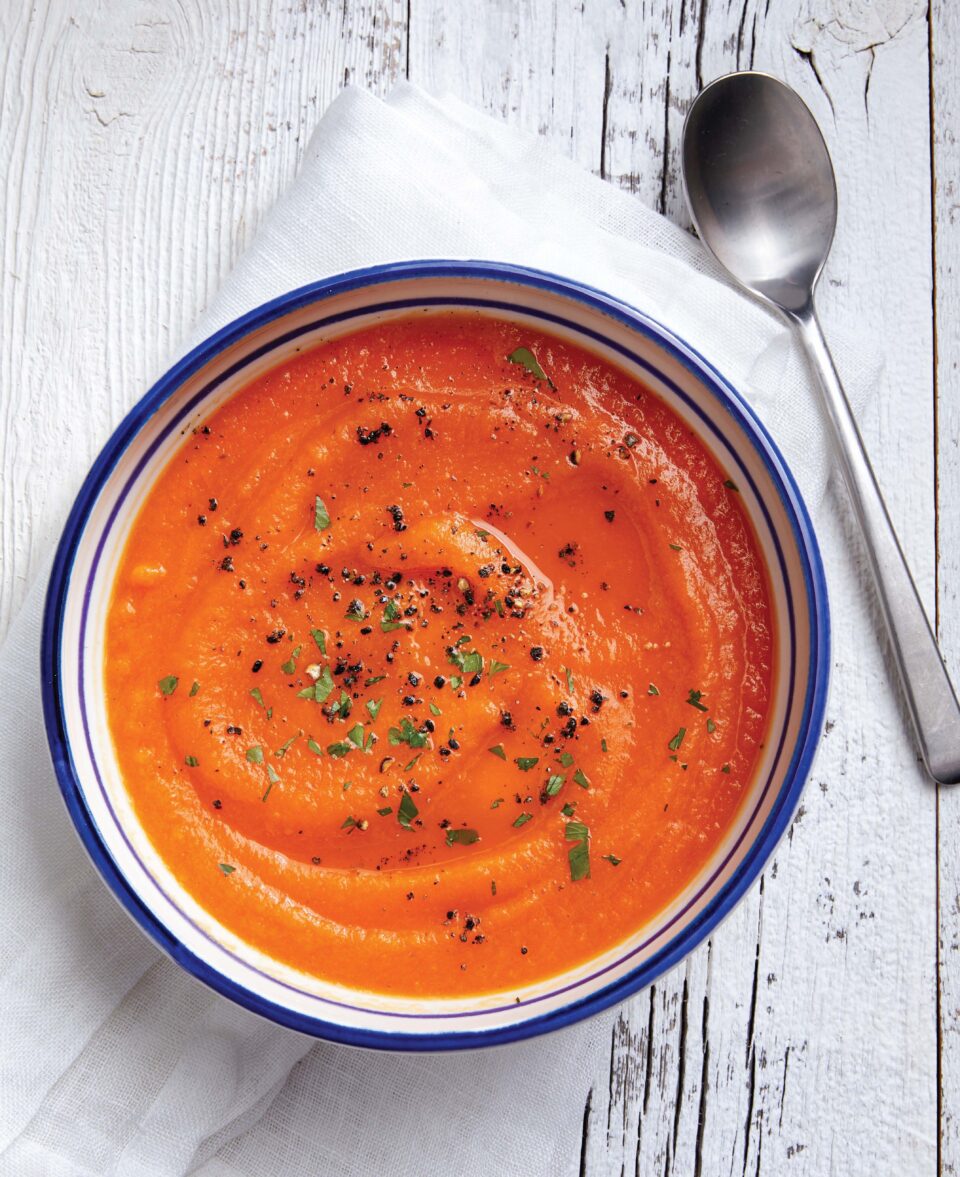 Ginger Carrot Soup
Fresh ginger perfectly complements the flavor of the carrots in this rich soup that can be enjoyed hot, warm, or chilled. Feeling adventurous? To change up the flavor, add a teaspoon (or more) of your favorite curry powder or paste.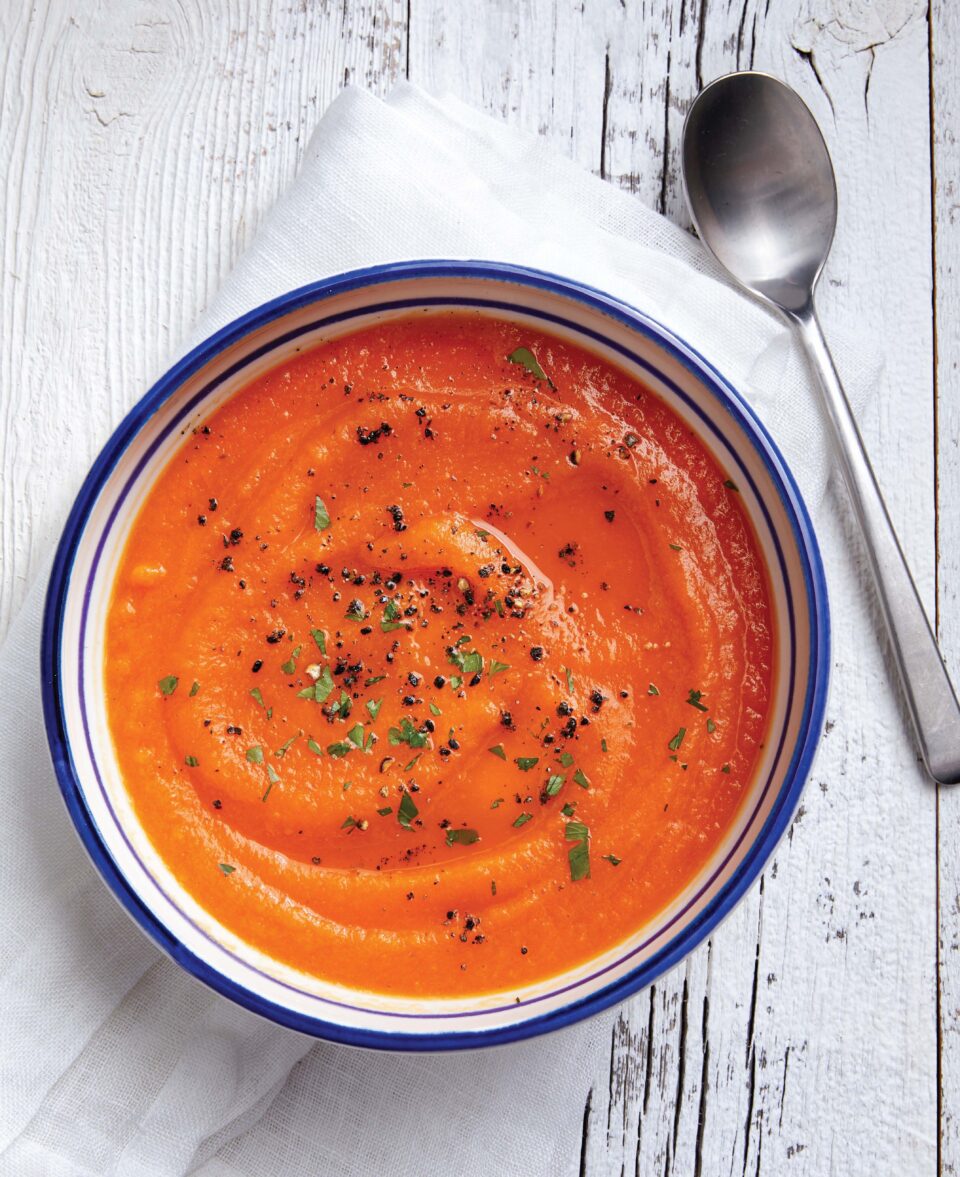 Ingredients
1

small yellow onion, chopped

2

garlic cloves, chopped

1 1⁄2

pounds

carrots, chopped (about 3 cups)

1

apple, cored and coarsely chopped

2

teaspoons

grated fresh ginger, or to taste

1⁄4

teaspoon

ground black pepper

4

cups

Light Vegetable Broth

1

tablespoon

white miso paste

1

tablespoon

apple cider vinegar

Optional garnishes: snipped fresh chives, chopped fresh parsley, or coarsely ground black cumin (nigella seeds)
Instructions
Heat 1⁄4 cup of water in a large pot over medium heat. Add the onion and cook until softened, stirring occasionally, about 5 minutes. Add the garlic and carrots and cook for 5 minutes longer, stirring occasion- ally. Stir in the apple, ginger, black pepper, and Light Vegetable Broth. Lower the heat to a simmer. Cover and cook until the carrots are soft, about 30 minutes.

Ladle 1⁄4 cup of the hot broth into a small bowl or cup, add the miso paste, and stir until blended. Add the miso mixture to the soup along with the apple cider vinegar.

Working in batches, transfer the soup to a blender and blend until smooth. Taste and adjust the seasonings, if needed. Return the pureed soup to the pot and heat until hot, if needed. To serve, ladle the soup into bowls and top with your choice of optional garnishes.