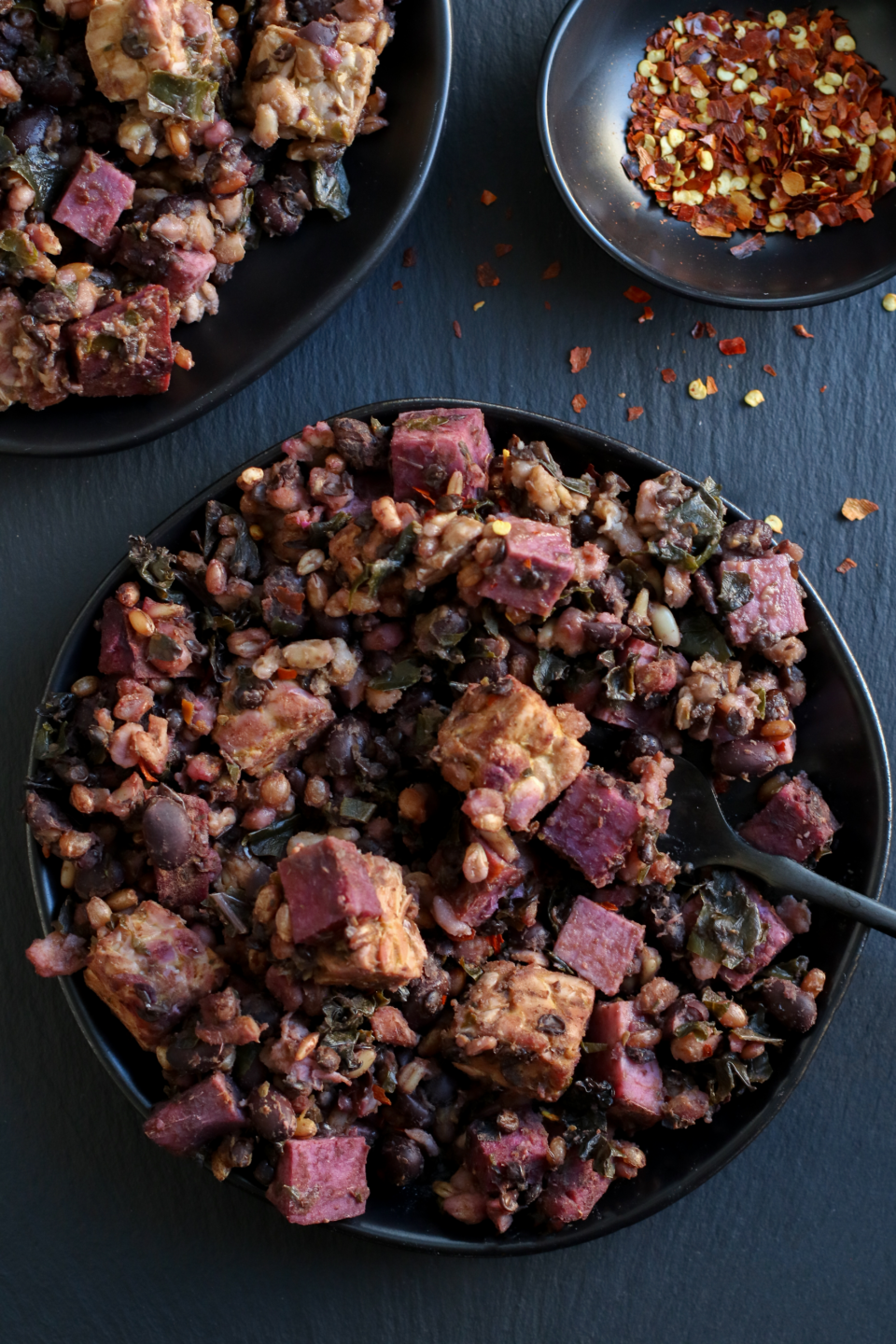 Marinated Tempeh and Vegetables
Here's a delicious, customizable recipe that includes several Daily Dozen items. Pick your favorite whole grains, beans, and vegetables and start cooking! This recipe is from Dan, our Web Developer.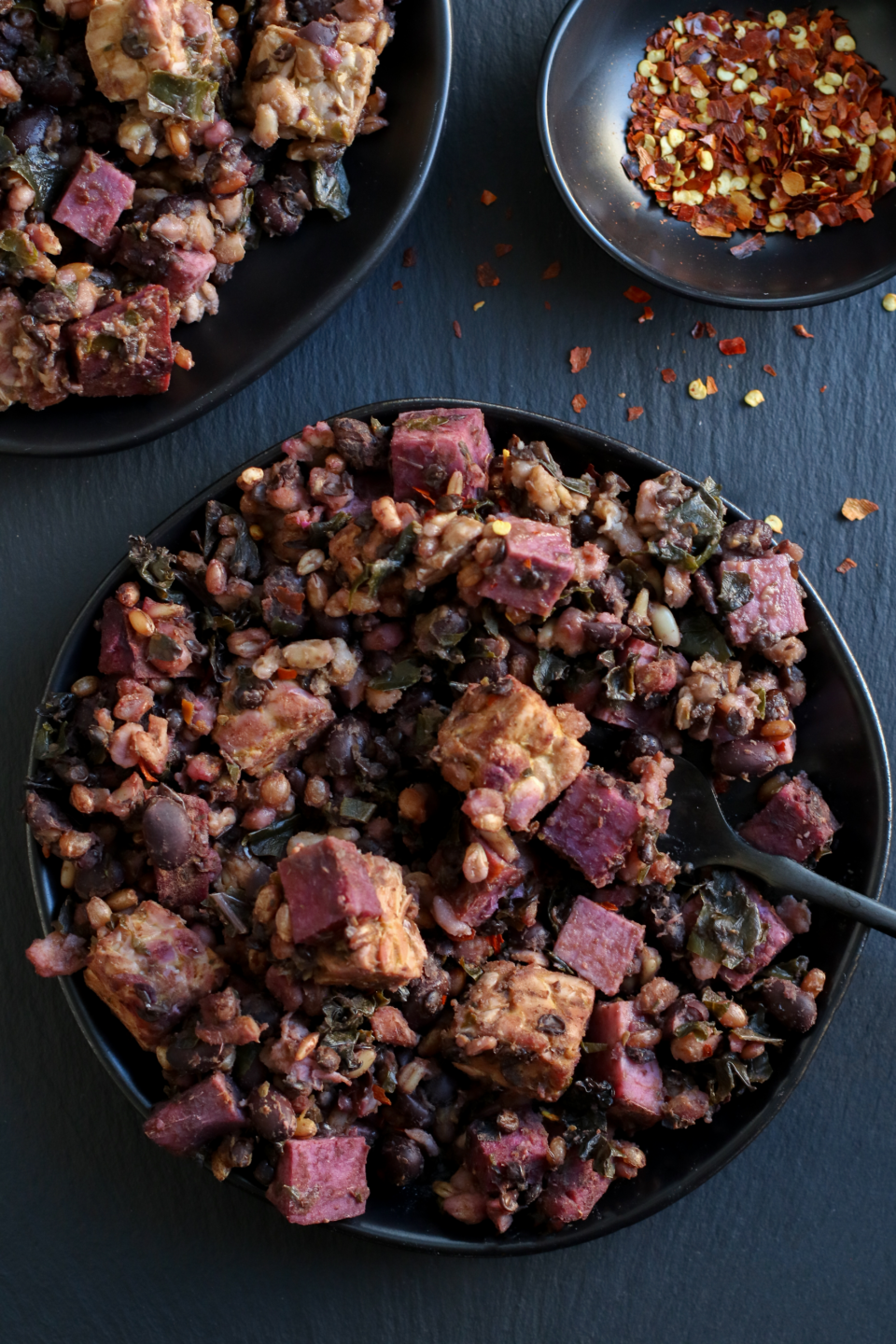 Ingredients
Template
¼

cup

water or Light Vegetable Broth

Additional spices, to taste (e.g., red pepper flakes, black pepper, curry powder)

1-2

cups

cubed starchy vegetables (e.g., sweet potatoes, potatoes, squash)

1

bunch

greens, chopped (e.g., kale, spinach, collards, cilantro)

1½

cups

cooked beans or 1 (15-ounce) BPA-free can or Tetra Pak salt-free beans of choice, drained and rinsed

3

cups

cooked whole grains (e.g., quinoa, BROL, hulled barley, oat groats)
Instructions
In a bowl or a reusable silicon bag, combine the marinade ingredients. Stir together or shake until well combined. Add the cubed tempeh and cover completely with the marinade. Allow to marinate for 30 minutes or longer.

Pour the tempeh and marinade into a large pot with a lid. Add an additional ¼ cup of water or Light Vegetable Broth. Optional to add any additional spices to taste. Bring to a boil on high heat.

Layer the cubed starchy vegetables on top of the tempeh. Cover and reduce the heat to simmer. After about 10 minutes, add the chopped greens to the pot. Cover and continue cooking for 5 minutes. Add the beans. Cover and cook for 5 minutes.

Uncover the pot and cook to reduce the remaining marinade by about half.  Adjust the heat, as needed.

Stir in the whole grains. Cook until the remaining marinade is absorbed and the vegetables reach desired texture. Serve warm.