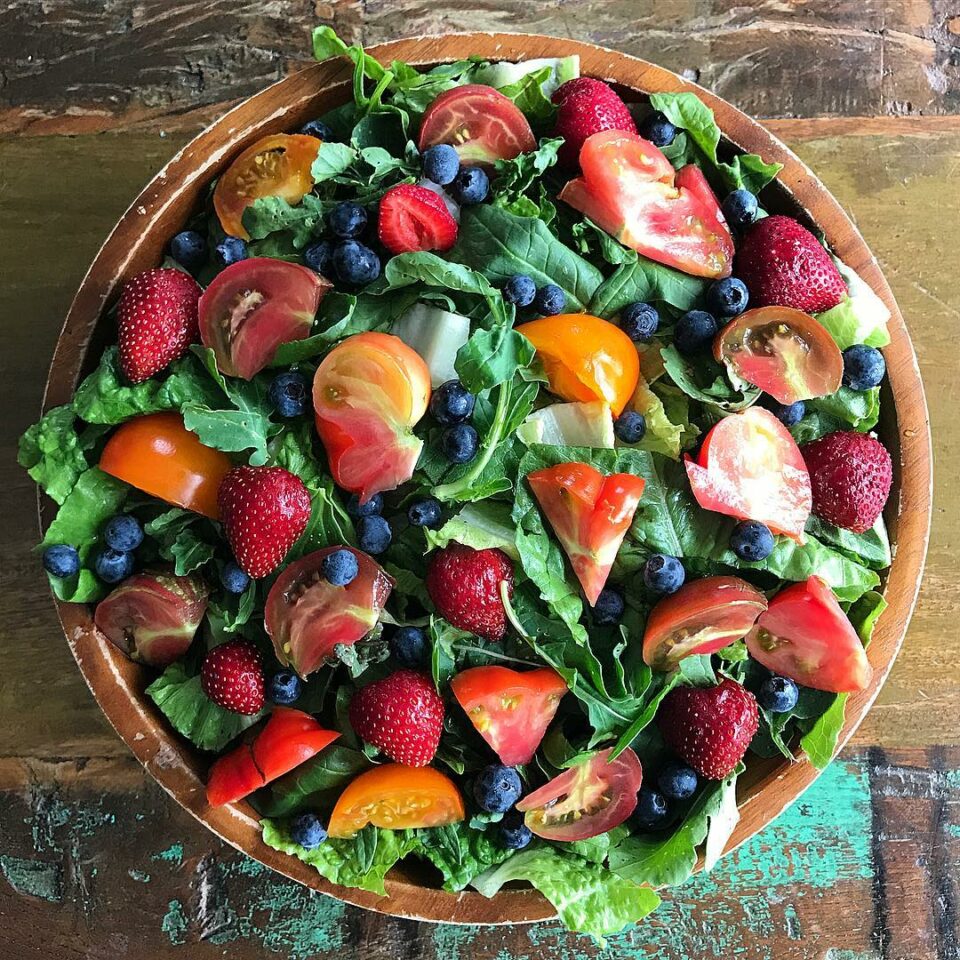 Strawberry Salad
This Strawberry Salad is a delicious way to enjoy summer produce. The berries and tomatoes add their own flavorful dressing to the salad, but feel free to toss on your favorite vinegar if the mood strikes.
Consumption of blueberries and strawberries has been associated with delayed cognitive aging by as much as 2.5 years—thought to be because of brain-localizing anthocyanin phytonutrients, as shown on functional MRI scans. 
Arugula is one of the highest nitrate-containing vegetables. Nitrates from plants are converted into nitric oxide in the body, and potassium increases nitric-oxide release. Including foods high in both nitrates and potassium, such as green leafy vegetables, can help lower blood pressure and improve arterial function.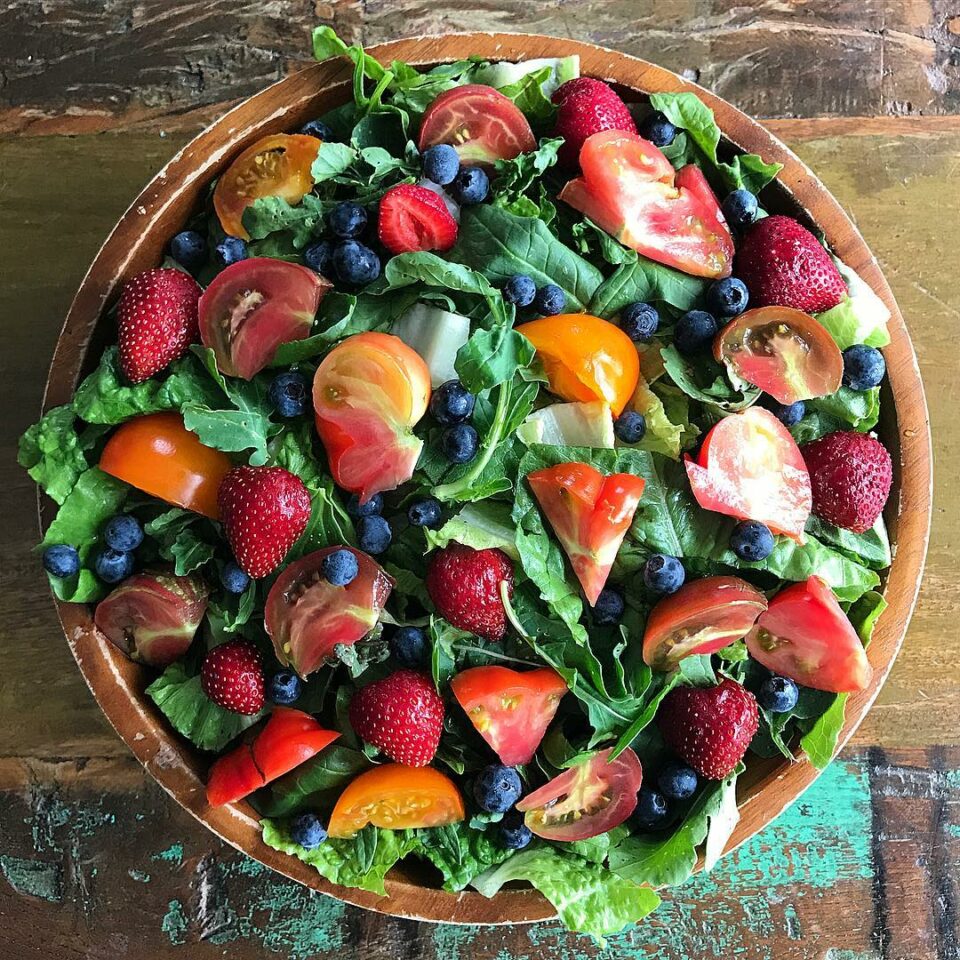 Ingredients
1

head of romaine lettuce

2

cups

arugula

2

cups

chopped or sliced strawberries

2

heirloom tomatoes, chopped

1

cup

blueberries
Instructions
Wash and clean all of the ingredients.

Chop the romaine lettuce and add it to a large bowl, along with the arugula. Toss gently.

Add the remaining ingredients, toss again, and serve.