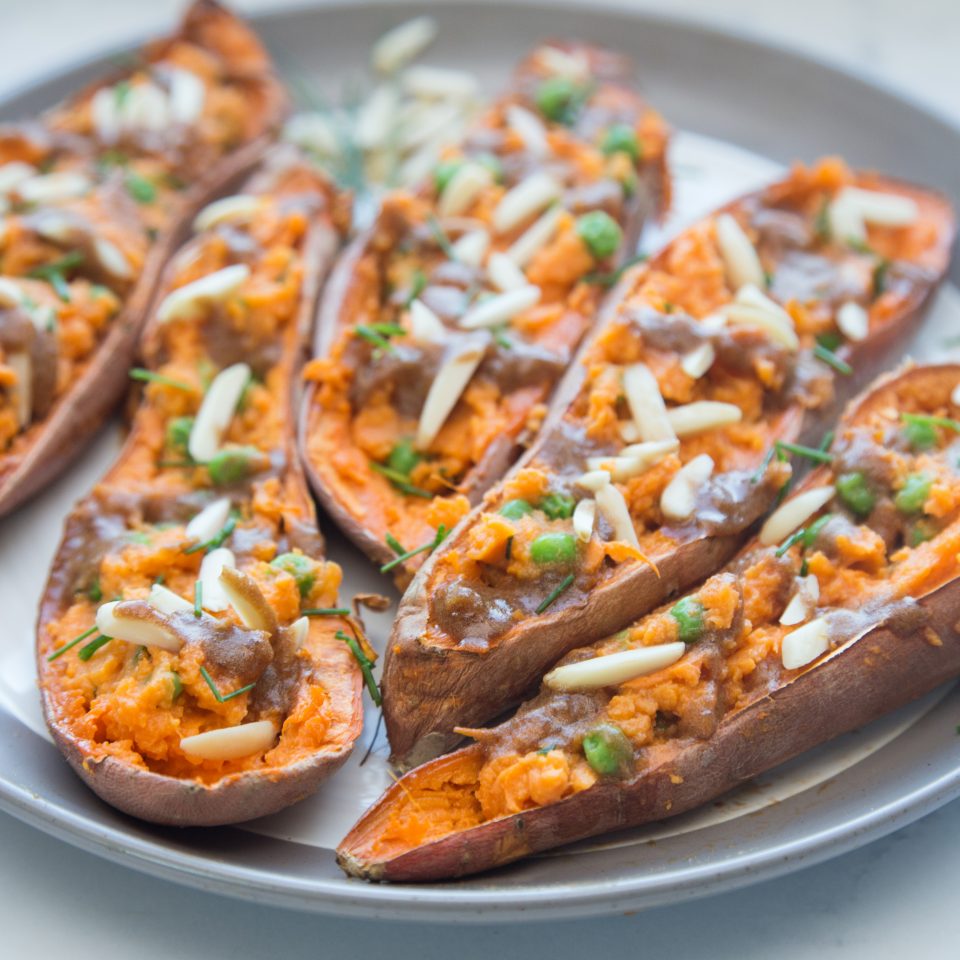 Stuffed Sweet Potatoes with Balsamic Date Glaze
I love sweet potatoes, one of the healthiest foods on the planet. The purple ones are the best, and you can usually find them at Asian markets and specialty natural groceries. They're so good I send them out in the mail as holiday gifts. After all, what is more comforting on a wintry day than a nice, warm, steamy sweet potato? Here's a recipe for a stocking stuffer you can stuff.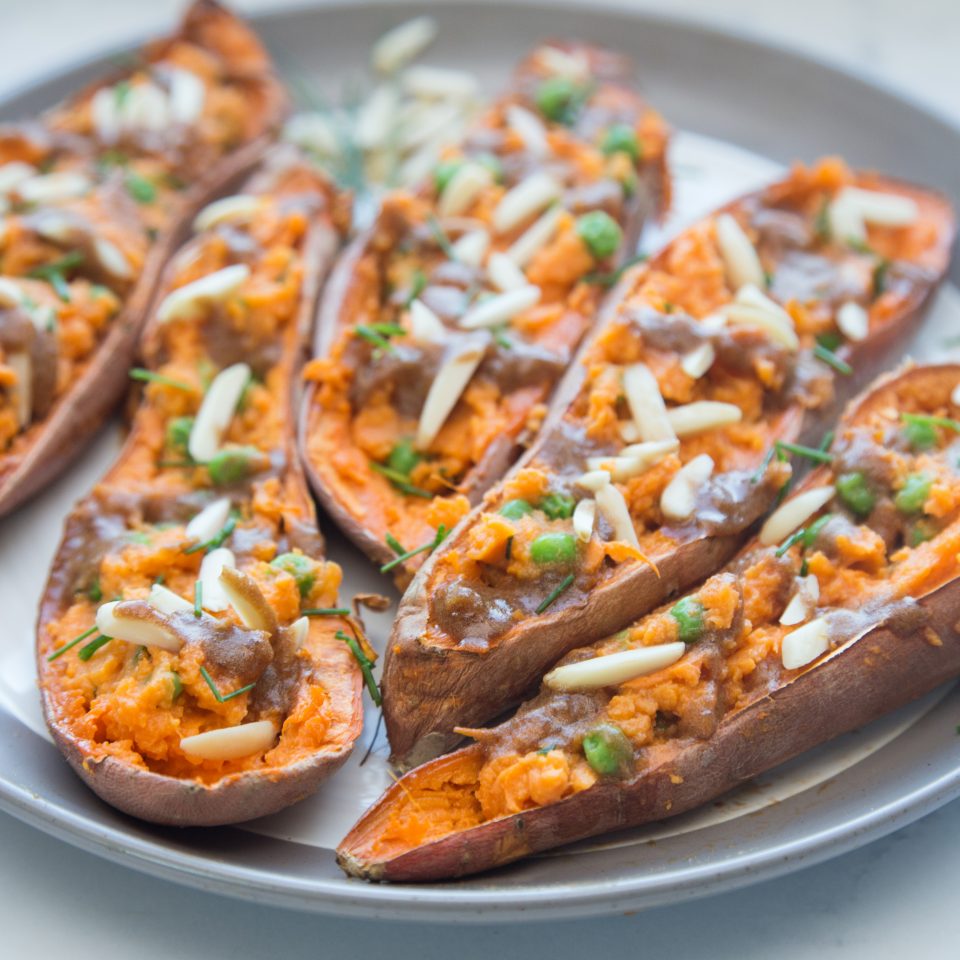 Ingredients
4

medium sweet potatoes

½

cup

green peas

steamed

2

tablespoons

fresh chives or scallions

minced

¼

cup

raw slivered almonds

black pepper

to taste
Instructions
Preheat the oven to 400ºF. Place the sweet potatoes on a baking sheet lined with a silicone mat or parchment paper. Prick each potato with a fork in two or three places and bake until tender, about 1 hour.

When the potatoes are done baking, transfer them to a work surface and allow to cool slightly. Cut each sweet potato in half lengthwise and scoop out the insides of the potatoes into a bowl, leaving about ¼ inch of potato attached to the skin. Add the peas and chives and mix well. Spoon the mixture into each half and return the stuffed sweet potatoes to the oven for about 15 minutes to heat through. Sprinkle with almonds, drizzle with Balsamic-Date Glaze, add a few grinds of black pepper to taste, and serve hot.