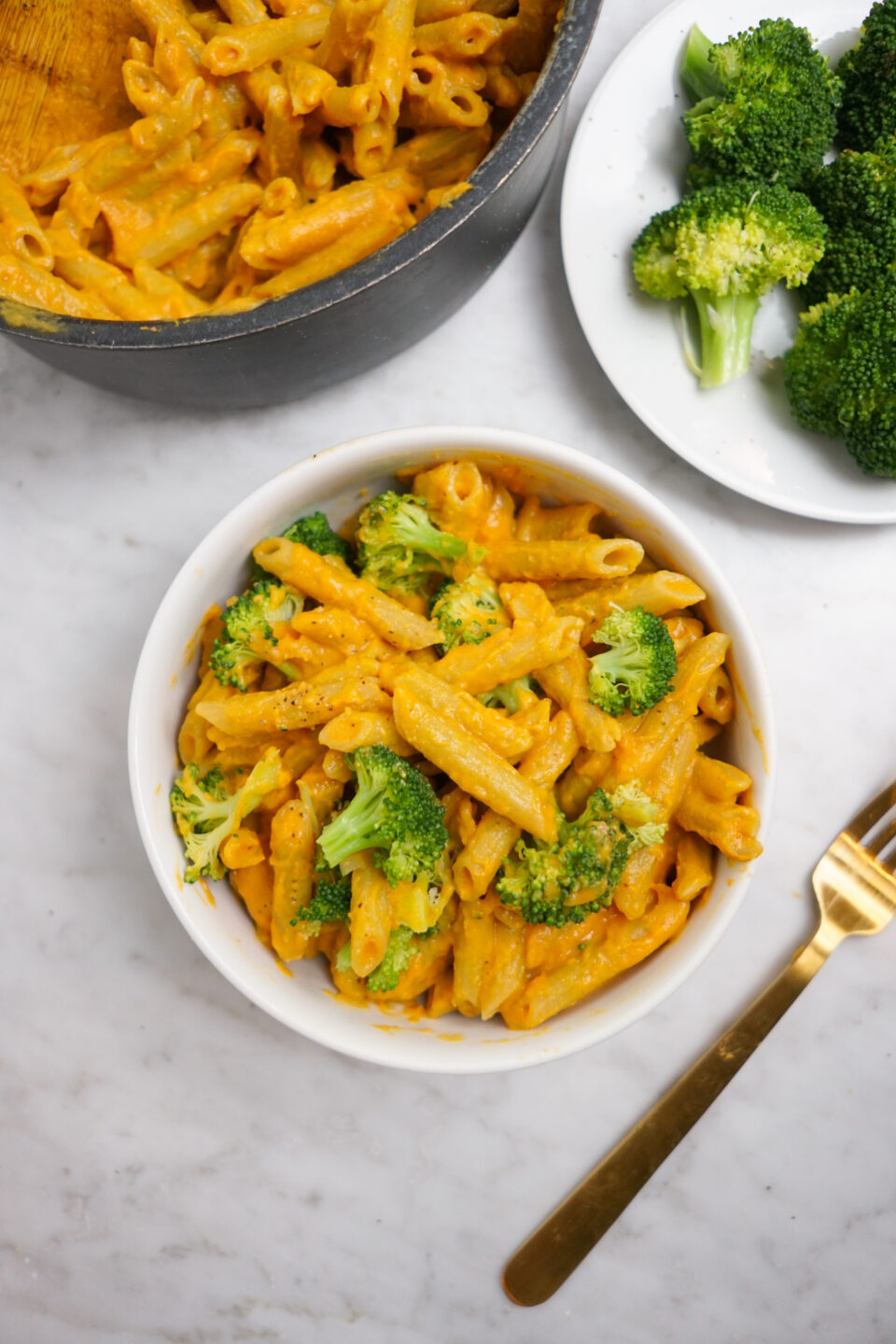 Sweet Potato Mac N' Cheese
This easy, plant-based Sweet Potato Mac 'n Cheese is made with delicious, nutritious ingredients and spotlights roasted sweet potato.
Sweet potatoes are among the healthiest common whole-food sources of potassium, which every cell in our body requires to function. Fewer than 2 percent of Americans achieve even the recommended minimum intake of potassium, due primarily to inadequate intake of plant foods. We need 4,700 mg of potassium a day.
Feeling creative? Add even more vegetables to this dish and top it with additional salt-free spices, to taste. If you're looking to add more beans to your diet, use a legume-based pasta or add some cooked tofu or tempeh.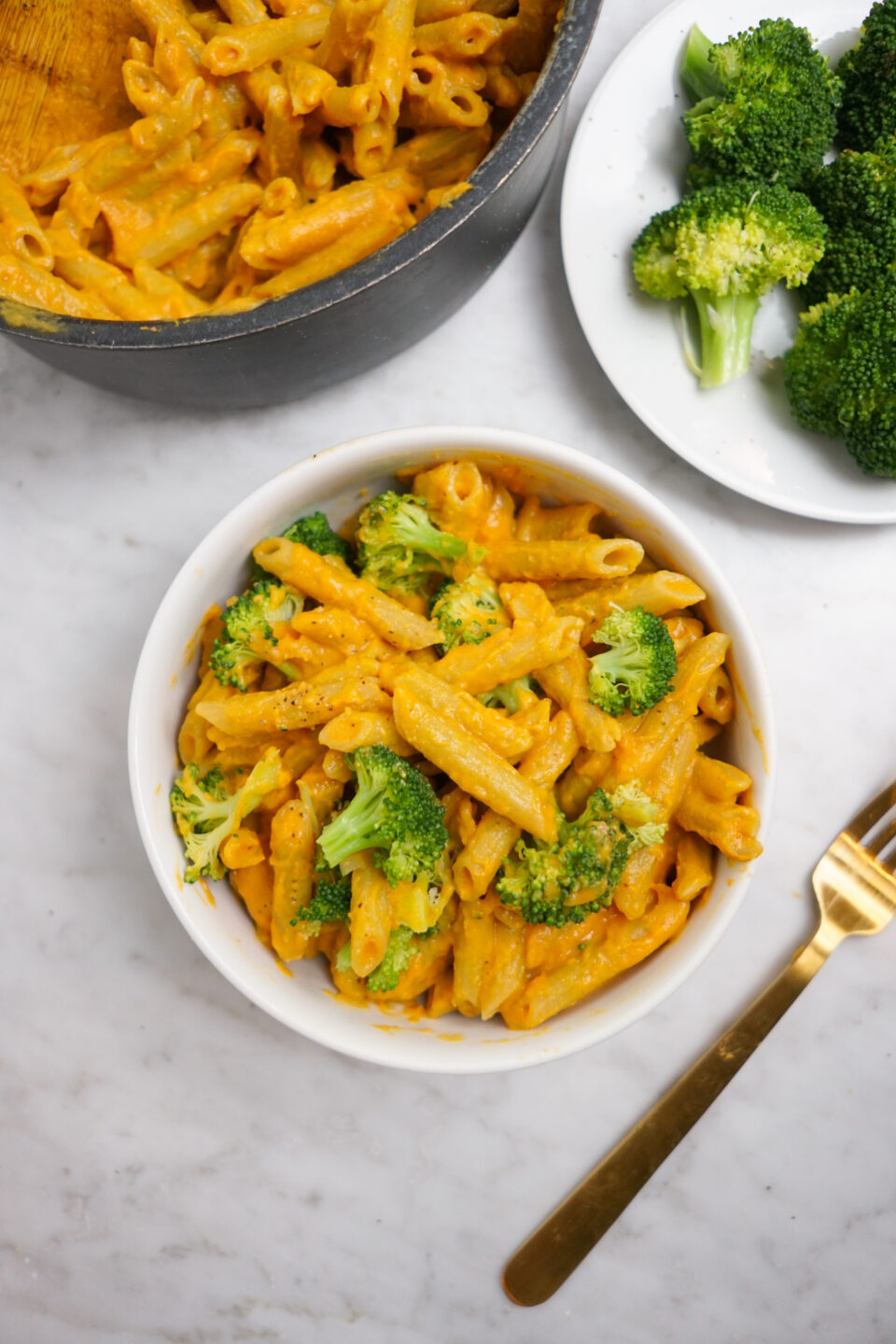 Ingredients
1

medium sweet potato, chopped (about 2 cups or 480 ml)

4

garlic cloves

1

cup

unsweetened soy milk

¼

cup

nutritional yeast

8

oz

100% whole-grain pasta, cooked

2

cups

cooked broccoli
Instructions
Roast the sweet potato and garlic at 400°F (205°C) for 25 minutes.

In a high-speed blender, combine the roasted sweet potato, roasted garlic, soy milk, and nutritional yeast and process until smooth.

In a saucepan, pour the sweet potato sauce over cooked pasta. Cook on medium heat until the sauce is warm.

Stir in the cooked broccoli or serve it on the side.