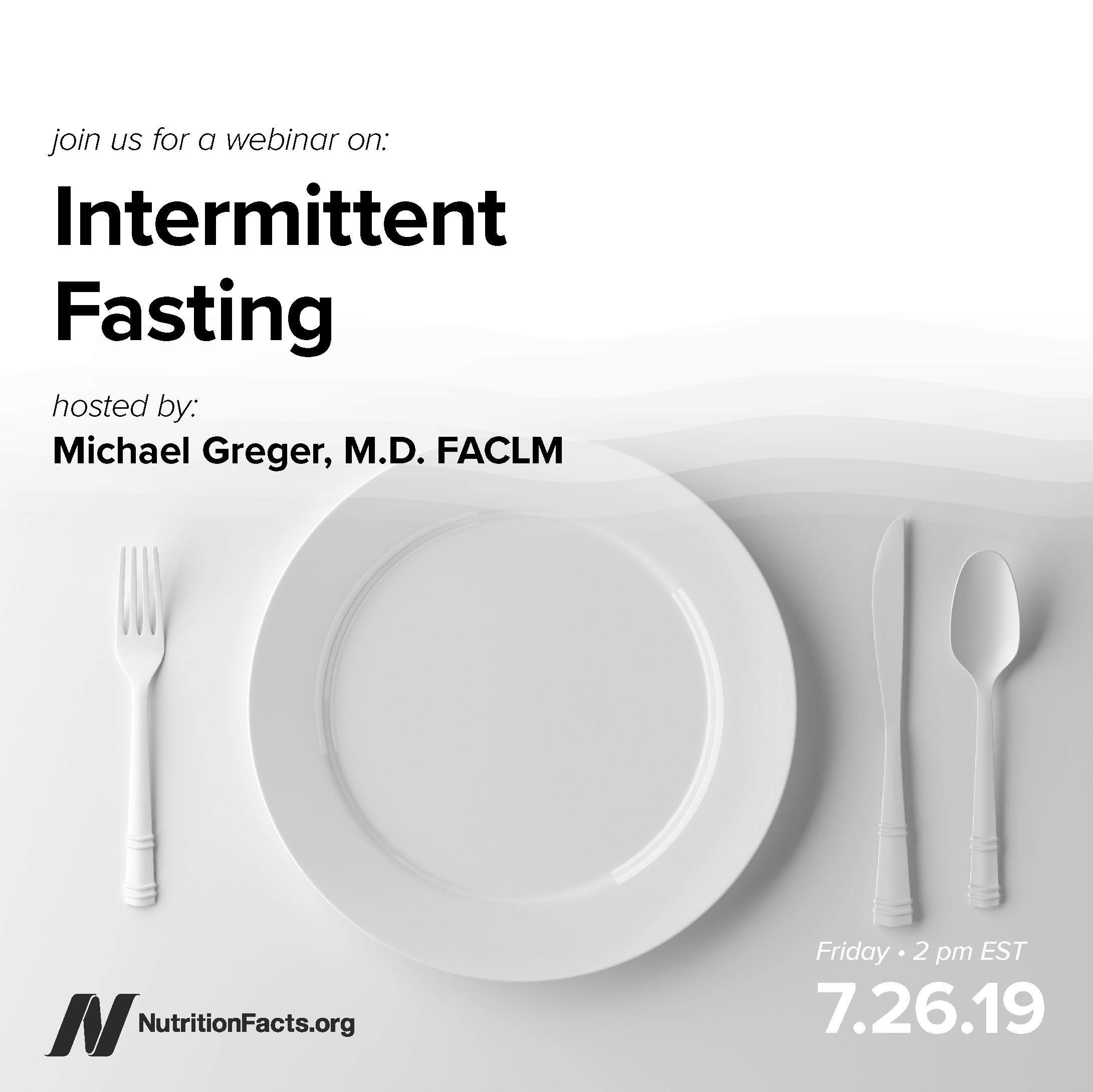 Program Information
Date: July 26th, 2019 2:00 pm EDT
Duration:
One of the most common questions I receive is about intermittent fasting, so I've done a deep dive into the research and am excited to present my findings! I'll cover the pros and cons of calorie restriction and water-only fasting for weight loss, alternate-day fasting, body fat, longevity and metabolic health, the 5:2 diet, fasting-mimicking diets, and time-restricted feeding – and host a Q&A at the end. The focus for this webinar will be on weight control, but I am planning to do a second webinar later this year on water-only and Buchinger modified fasting for other conditions such as blood pressure, autoimmune disease, and cancer.
Here's a list of all the topics I'm going to cover in the 3-hour webinar:
The 3,500 Calorie per Pound Rule is Wrong
The Reason Weight Loss Plateaus When You Diet
The New Calories per Pound of Weight Loss Rule?
The Benefits of Calorie Restriction for Longevity
Potential Pitfalls of Calorie Restriction
Benefits of Fasting for Weight Loss Put to the Test
Is Fasting Beneficial for Weight Loss?
Is Fasting for Weight Loss Safe?
Alternate-Day Intermittent Fasting Put to the Test
Is Alternate-Day Intermittent Fasting Safe?
Does Intermittent Fasting Increase Human Life Expectancy?
The 5:2 Diet and the Fasting-Mimicking Diet Put to the Test
Time-Restricted Eating Put to the Test
The Benefits of Early Time-Restricted Eating
Full Webinar
---
Testimonials
All of the content was extremely useful. Dr. G is the best teacher, even via the web, I have ever listened to. Clear, engaging, personable, passionate, patient and very interesting.
It is a very cool feeling that there are over 500 people around the globe, who are interested in nutrition and want to know even more. So keep up the good work.
Dr. Greger did a fantastic job bringing his genius knowledge down to my level. I learned so much on all the ways to research effectively, thoroughly and truthfully. He was fantastic! He went over aspects enough times for me to get what he was talking about. So he didn't go too fast. He went just at the right pace. He did it with humor and fascination on a subject that can be tedious, he made it an adventure. I really appreciate all the work and planning that went into the four hours! Can't wait for him to do it again on another subject!
This course is worth so much money and a huge value to those particularly in university and research. Thank you so much for your time and efforts!
Dr. Greger is a rare treasure and his educational style is engaging. Thank you all!