Should You Supplement with Vitamin K2?
Webinar + Q&A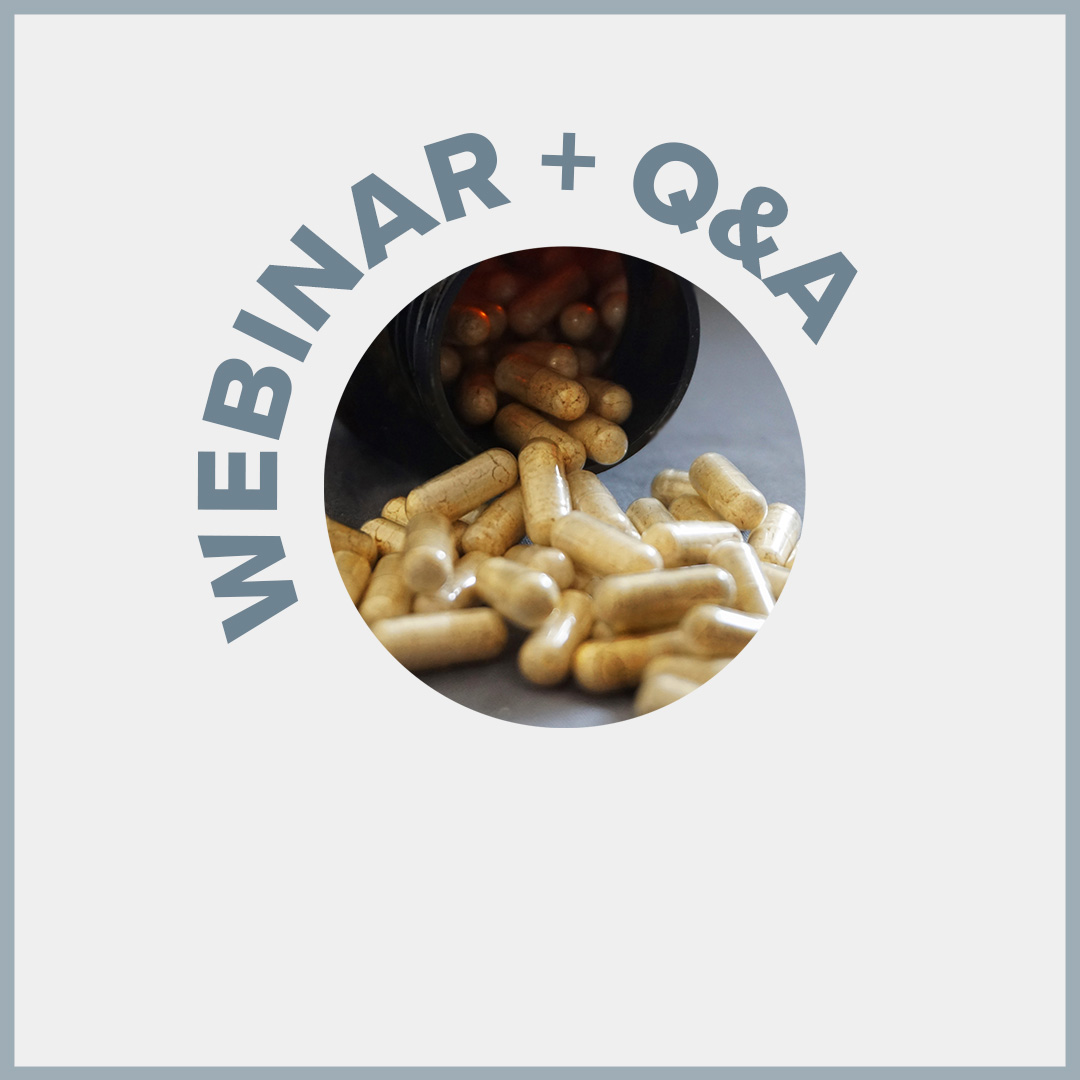 Program Information
Date: October 7th, 2022 2:00 pm EDT
Duration: 1 hour
Last Day to Register: October 5th, 2022
Vitamin K supplements are touted for bone, brain, and heart health, but have they been shown to help? To complicate matters, there are multiple types: Vitamin K1 is concentrated in greens, and a type of vitamin K2 is found in animal products. Do we need both? Do we have to rely on a healthy microbiome for conversion from one to the other? Do we have to eat a slimy, fermented food called natto? Join me for a 60-minute live webinar on October 7 at 2pm ET to learn everything you ever wanted to know about vitamin K.
Register Now
If you make a donation* with this form, we will send you a link to register for the webinar as a donor reward.
*Our online donation service requires a $5 minimum to process donations.
Everyone registered will receive a recording of the webinar along with a coupon for a free digital download of the videos in a higher quality.
---
To donate and receive your link to register, use the button below*:
Once you submit your donation, you will receive an e-mail with your receipt and a link to register for the webinar platform (requiring your name and e-mail address). Please make sure to register with the link we send you.
Note: You cannot use our regular donation page to attend the webinar, you must use the button above to register and donate.
Testimonials
All of the content was extremely useful. Dr. G is the best teacher, even via the web, I have ever listened to. Clear, engaging, personable, passionate, patient and very interesting.
It is a very cool feeling that there are over 500 people around the globe, who are interested in nutrition and want to know even more. So keep up the good work.
Dr. Greger did a fantastic job bringing his genius knowledge down to my level. I learned so much on all the ways to research effectively, thoroughly and truthfully. He was fantastic! He went over aspects enough times for me to get what he was talking about. So he didn't go too fast. He went just at the right pace. He did it with humor and fascination on a subject that can be tedious, he made it an adventure. I really appreciate all the work and planning that went into the four hours! Can't wait for him to do it again on another subject!
This course is worth so much money and a huge value to those particularly in university and research. Thank you so much for your time and efforts!
Dr. Greger is a rare treasure and his educational style is engaging. Thank you all!