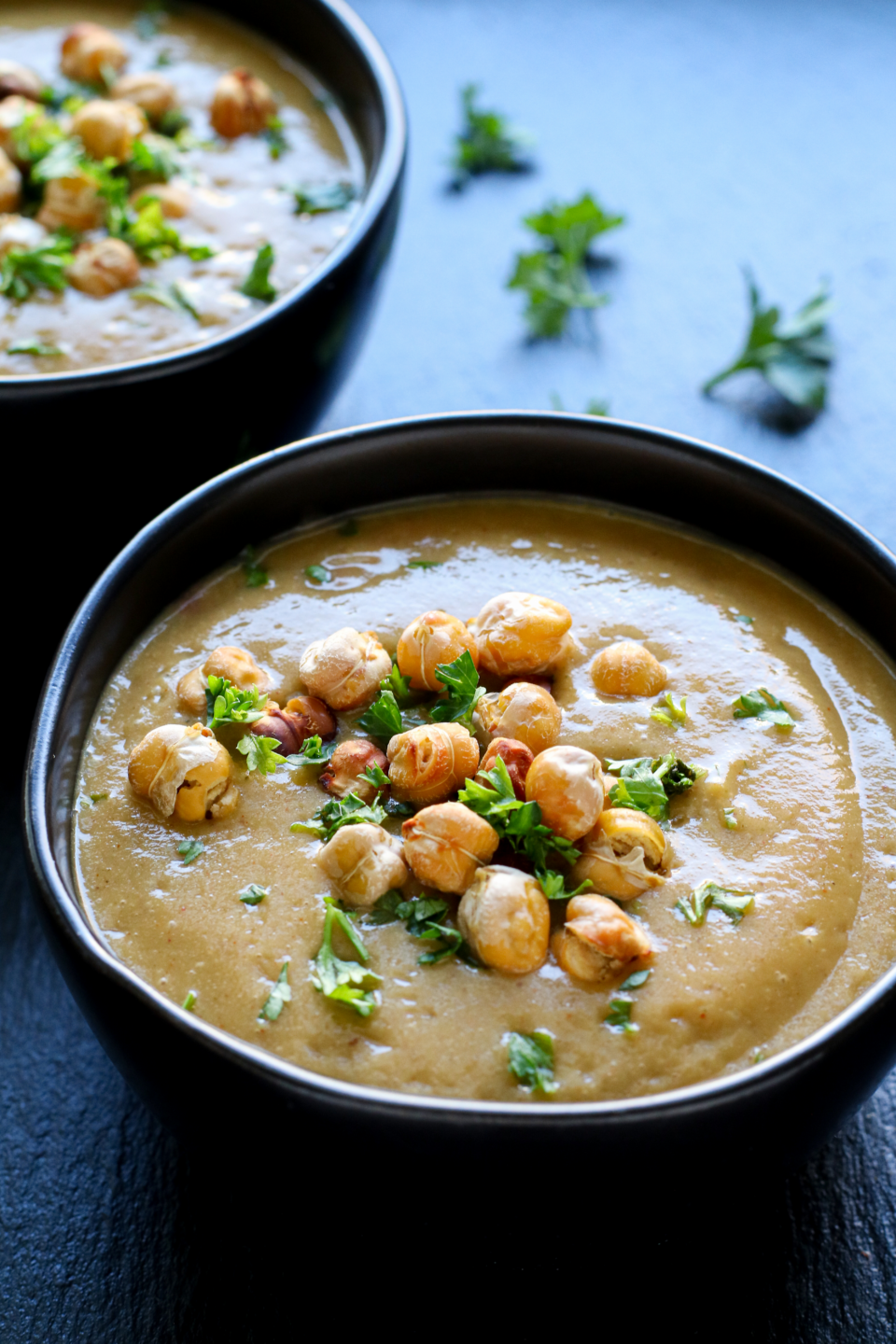 Cauliflower Bisque
This Cauliflower Bisque is a variation of the Broccoli Bisque adapted from and inspired by Mary McDougall. Garnish with fresh arugula or serve over whole grains of choice. Broccoli or asparagus can be substituted for the cauliflower, and frozen vegetables can be used, as well. Top with roasted chickpeas to add some crunch.
Cruciferous vegetables, such as cauliflower and broccoli, can potentially prevent DNA damage and metastatic cancer spread, activate defenses against pathogens and pollutants, help to prevent lymphoma, boost your liver detox enzymes, target breast cancer stem cells, and reduce the risk of prostate cancer progression. The component responsible for these benefits is thought to be sulforaphane, which is formed almost exclusively in cruciferous vegetables. See the video Second Strategy to Cooking Broccoli to learn how to get the most nutritional benefit from cooked cruciferous vegetables.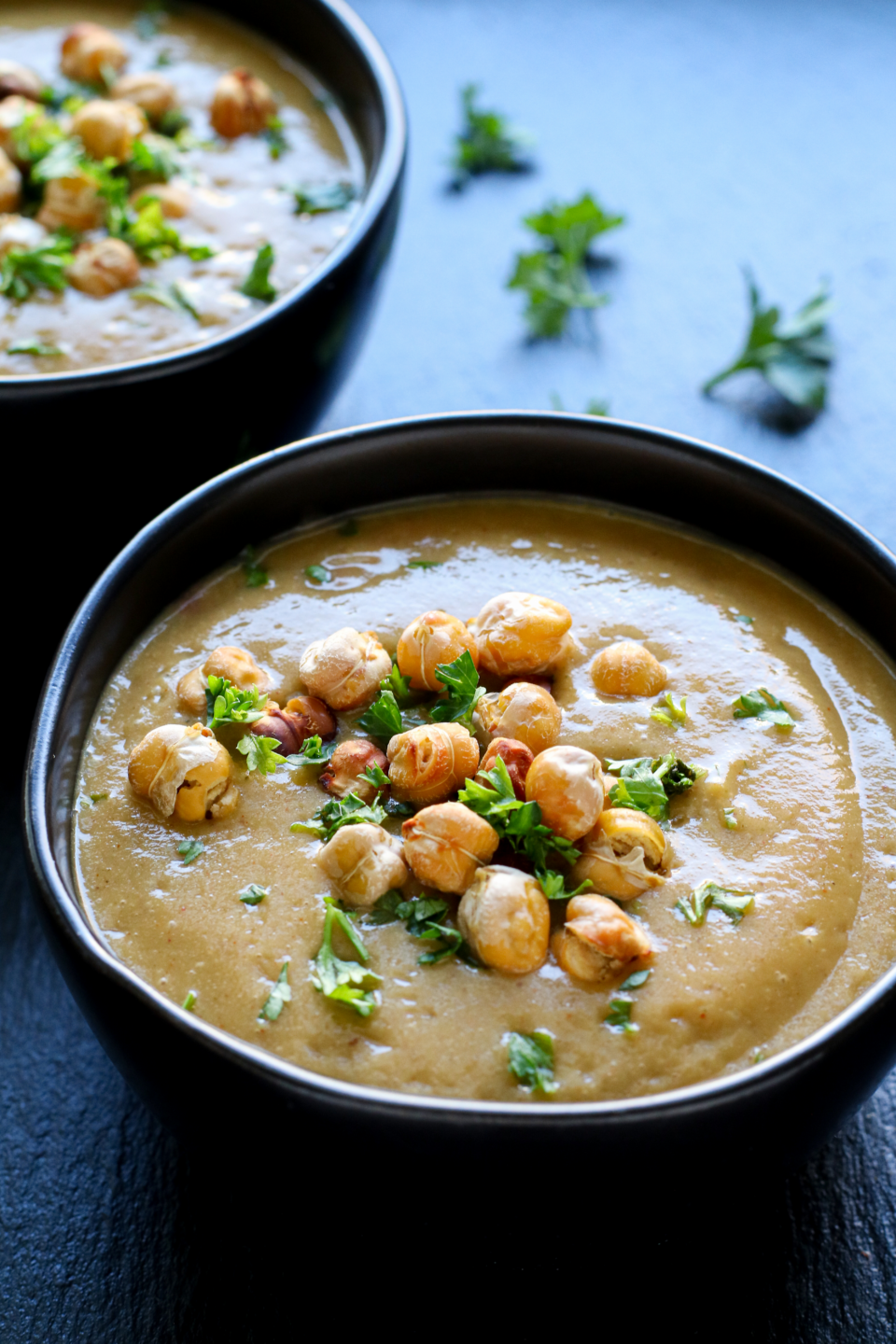 Ingredients
1

head of cauliflower, about 2 pounds

2

pounds of Hannah yams (or Japanese sweet potatoes)

6

cups

no-salt vegetable broth or water

1

large white onion

8

cloves garlic

2

tablespoons

dried dill 

2

tablespoons

of your favorite salt-free seasoning

1

tablespoon

smoked paprika

½

teaspoon

chipotle powder (optional)

¼

cup

salt-free stone-ground mustard 

3-4

cups

unsweetened soy milk 

¼

cup

nutritional yeast (optional)
Instructions
Add all of the ingredients from cauliflower through chipotle powder to an electric pressure cooker, such as an Instant Pot. Cook on high pressure for 10 minutes, then release the pressure.

Add in the mustard, soy milk, and nutritional yeast (if using). Purée the soup in the pot with an immersion blender, or transfer it to a high-speed blender in batches and blend until smooth. Add soy milk as desired, until it reaches desired consistency.