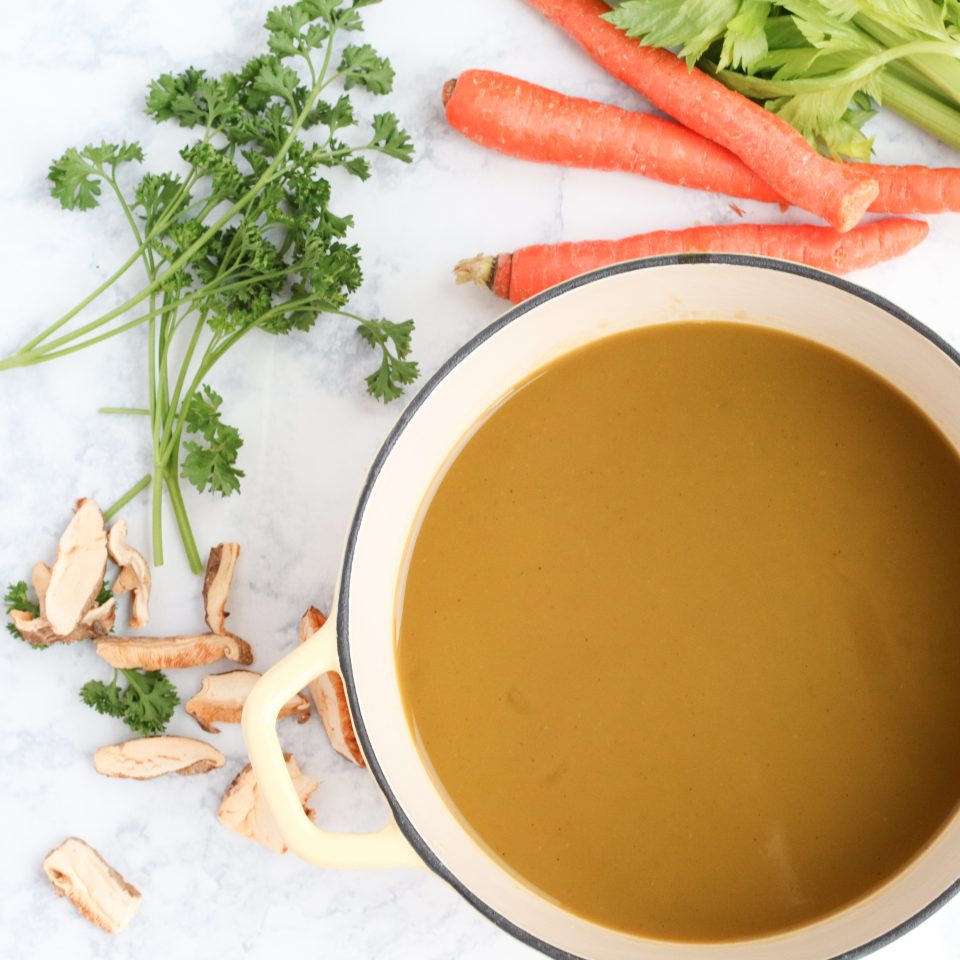 Vegetable Broth
Use this in any of the recipes calling for salt-free vegetable broth.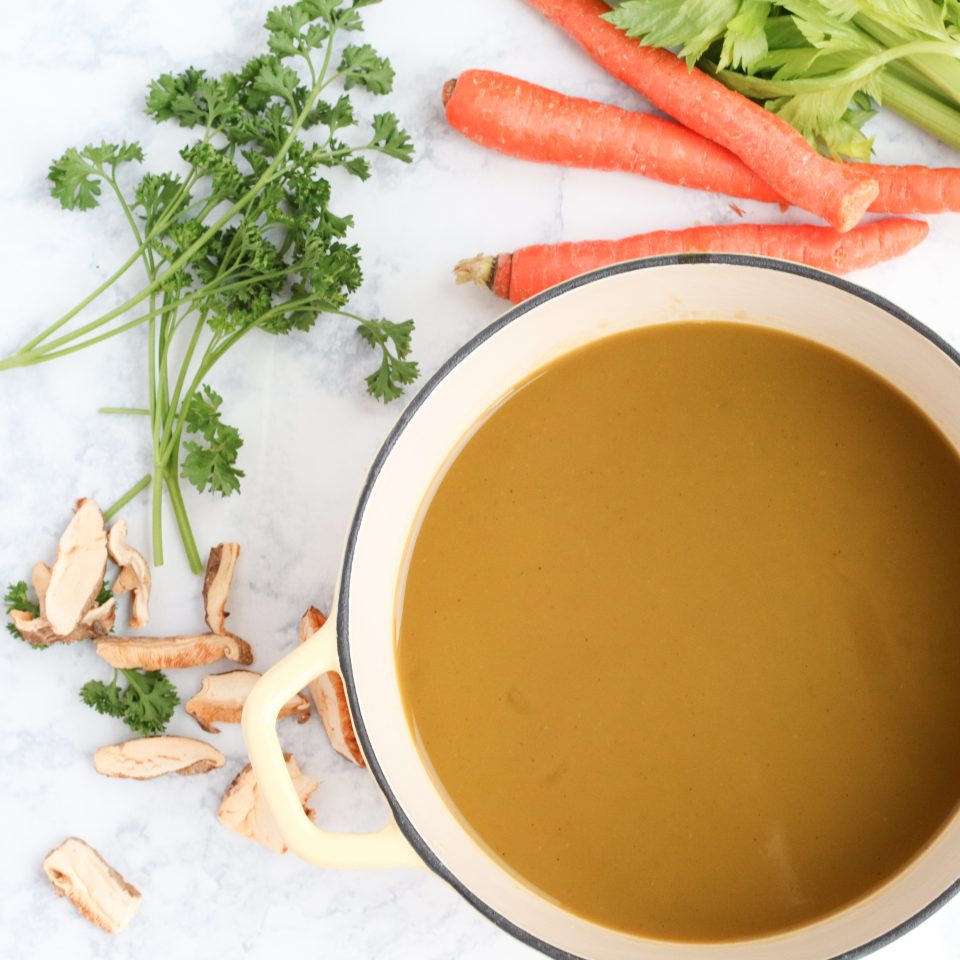 Ingredients
1

medium onion

coarsely chopped

1

carrot

cut into 1-inch pieces

2

celery ribs

coarsely chopped

3

garlic cloves

crushed

2

dried mushrooms

⅓

cup

fresh parsley

coarsely chopped

½

teaspoon

black pepper

2

tablespoons

white miso paste

Savory Spice Blend

to taste
Instructions
In a large pot, heat 1 cup of water over medium heat. Add the onion, carrot, celery, and garlic and cook for 5 minutes. Stir in the mushrooms, parsley, and black pepper. Add 7 cups of water and bring to a boil. Reduce the heat to low and simmer for 11⁄2 hours.

Let cool slightly and then transfer to a high-speed blender and blend until smooth. Return the blended broth back to the pot. Ladle about 1⁄3 cup of the broth into a small bowl or cup. Add the miso paste and stir well before incorporating into the broth. Add the Savory Spice Blend to taste.

Let the broth cool to room temperature; then divide among containers with tight-sealing lids and store in the refrigerator or freezer. Properly stored, the stock will keep for up to 5 days in the refrigerator or up to 3 months in the freezer.

NOTE: If you don't have time to make your own broth, you can buy salt-free vegetable broth or salt-free vegetable bouillon cubes, available in natural food stores or online.