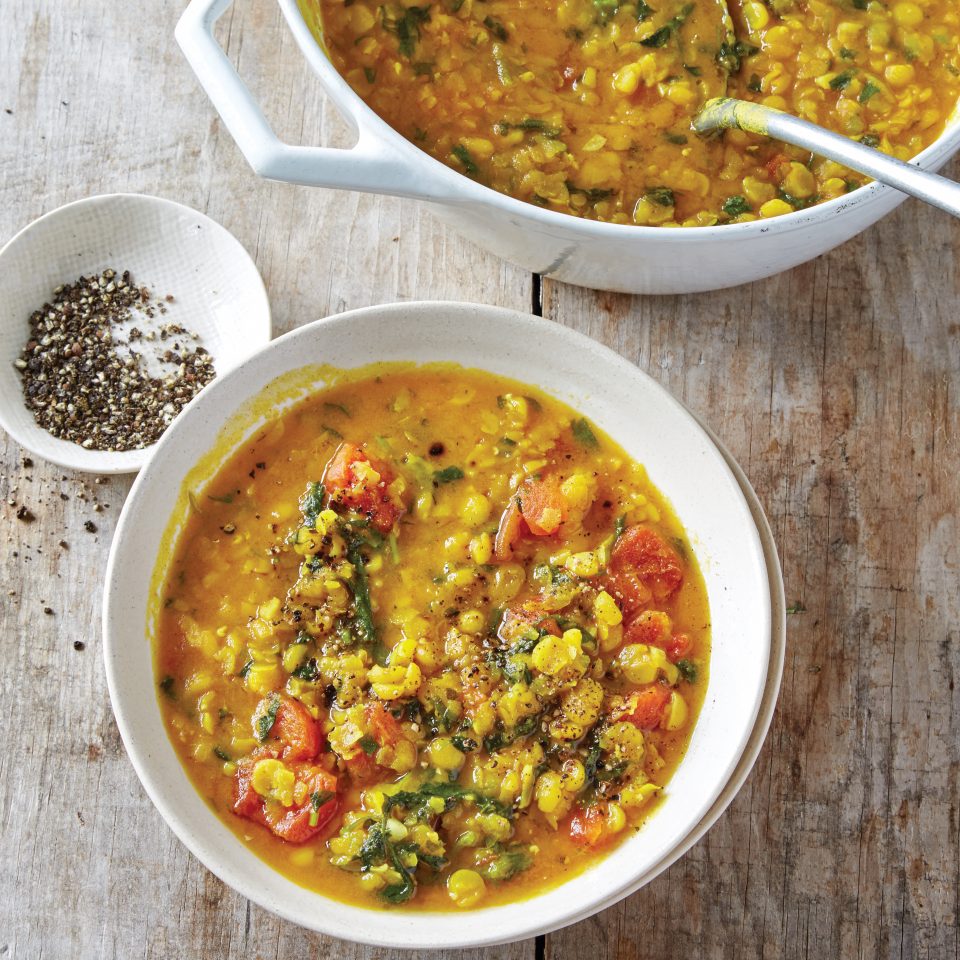 Yellow Split Pea Dal with Watercress
My favorite way of preparing split peas is to make a warm and comforting soup. (It's a classic for a reason.) I also throw split peas in the rice cooker, the way I prepare lentils. The following is yet another way to add these nutritious little gems into your daily diet. Remember: In my ideal world, we're all enjoying legumes (beans, chickpeas, split peas, or lentils) with every meal. If you prefer, use any type of lentil instead of the yellow split peas in this recipe.
Serve this gorgeous dal over cooked whole grains. Dal, by the way, is the Indian word for "split pea," or a dish made with them.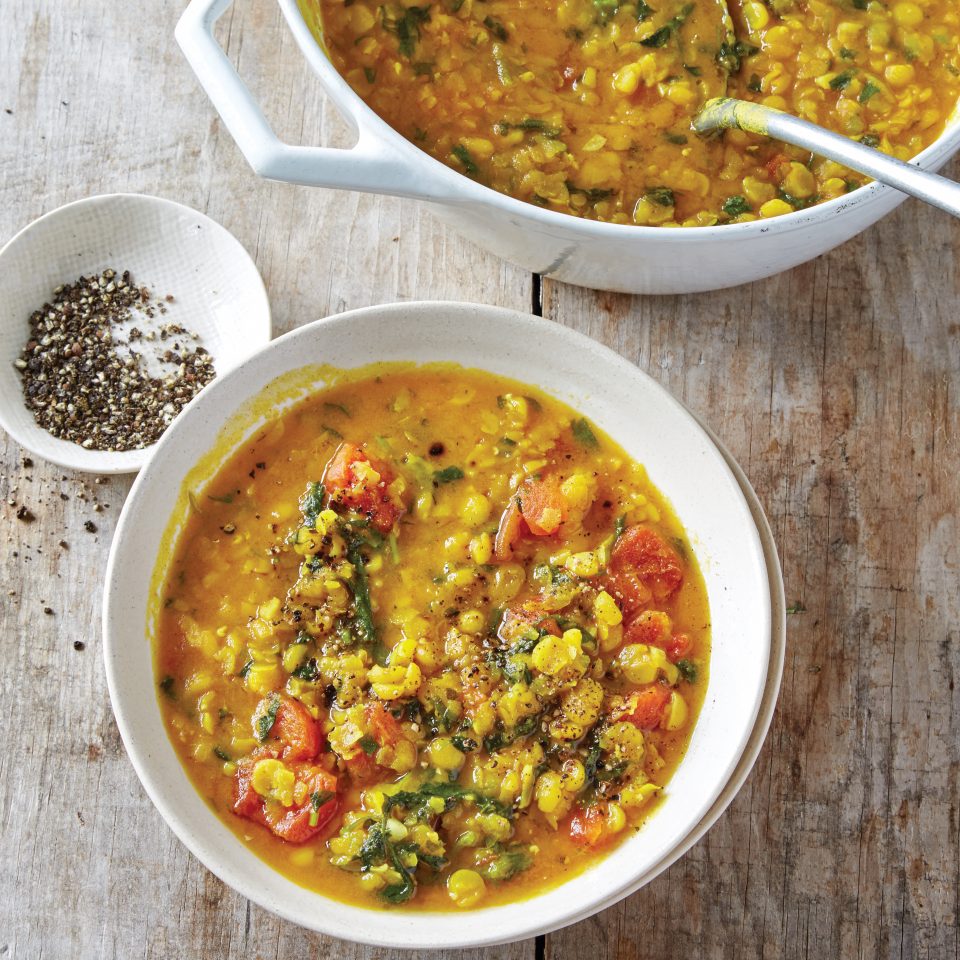 Ingredients
1 ½

cups

dried yellow split peas, picked through and rinsed

3

cups

coarsely chopped watercress (or greens of choice)

1

14.5-ounce BPA-free can or Tetra Pak salt-free diced petite tomatoes, drained

¼

cup

chopped fresh cilantro

2

garlic cloves, minced

1

tablespoon

finely chopped fresh ginger

1

small hot green chili, seeded and minced

2

tablespoons

nutritional yeast

1

teaspoon

white miso paste

1

teaspoon

ground cumin

½

teaspoon

ground coriander

1

¼-inch piece fresh turmeric, grated (or ¼ teaspoon ground)

2

teaspoons

lemon juice
Instructions
Cover the split peas with boiling water and soak for 1 hour. Drain, then transfer to a saucepan with the broth and bring to a boil. Lower the heat to a simmer and cook until the split peas are tender, 45 to 60 minutes, adding a little more broth, if needed.

When the split peas are soft, add the watercress, tomatoes, and cilantro, stirring to wilt the watercress. Keep warm over very low heat.

Heat 2 tablespoons of water in a small skillet over medium heat. Add the garlic, ginger, and chili. Cook until softened, about 1 minute. Remove from the heat and add the nutritional yeast, miso, cumin, coriander, turmeric, and lemon, stirring to mix well. Add the spice mixture to the split pea dal, stirring to combine. Serve hot.