2014 was another banner year for NutritionFacts.org. Thanks to the collective enthusiasm for sharing this work from our subscribers, Twitter followers, and 200,000 Facebook fans, we averaged more than 1.3 million views per month. But it's not about the numbers; it's about the people whose lives we've touched, changed, or even saved. That is why I volunteer my time to get new videos and articles up every day. A heartfelt thank you to everyone who has made this public service possible. If you'd like to join others who have supported this free, nonprofit, noncommercial effort please consider making a tax-deductible donation here.
So far I've recorded nearly a thousand videos. If you're new to the site, where do you even start? Well you can subscribe (for free, of course, like everything else on the site) to get emails daily, weekly, or monthly so as to not miss any of the new ones. As for the existing 50 or so hours of content, you can browse through the 1500+ topics I cover or use the search box to explore any type of food or disease condition. Annually, though, I try to compile the top ten most popular videos of the year to inspire everyone to fulfill their healthy New Year's resolutions and offer a sampling of what folks seemed most interested in sharing.
NutritionFacts.org arises from my annual review of the scientific literature. With the help of a team of fellow volunteers, in 2014 we downloaded, categorized, and reviewed 17,533 papers on human nutrition from the medical literature. Right now I'm in the process of recording the next batch of new 2015 videos. How do I choose which studies to highlight? In general, I strive to focus on the most groundbreaking, interesting, and practical findings, but which topics resonate the most? Is it the practical ones like The Best Way to Cook Sweet Potatoes, offering cooking or shopping tips? Or is it the ones that dissect the studies behind the headlines? Maybe the geeky science ones exploring the wonderfully weird world of human biology? As you can see from the below list, the answer seems to be a bit of all of the above: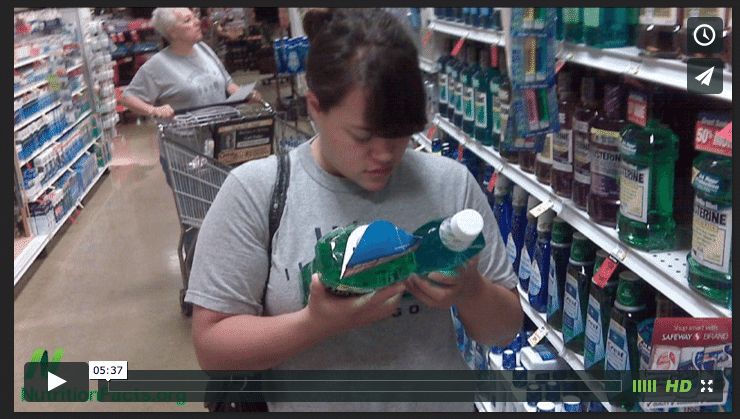 Coming in at #10 is one of the practical ones that changed my own family's day-to-day rituals. For extra credit, gargle with the green tea concoction, especially now during cold season (Can Gargling Prevent the Common Cold?).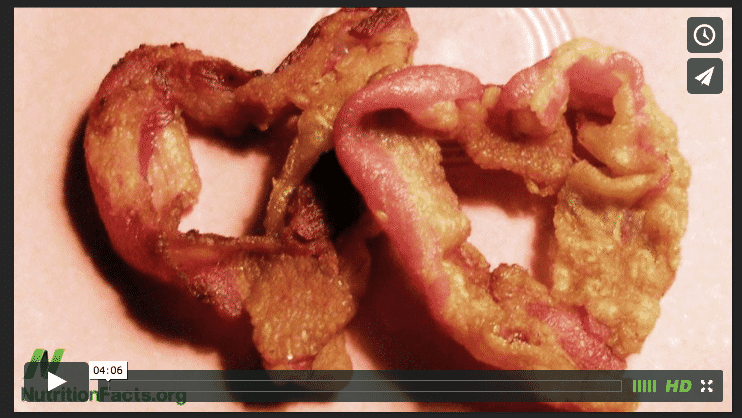 I profile the only study to actually measure the blood flow within the hearts of those on low carb diets.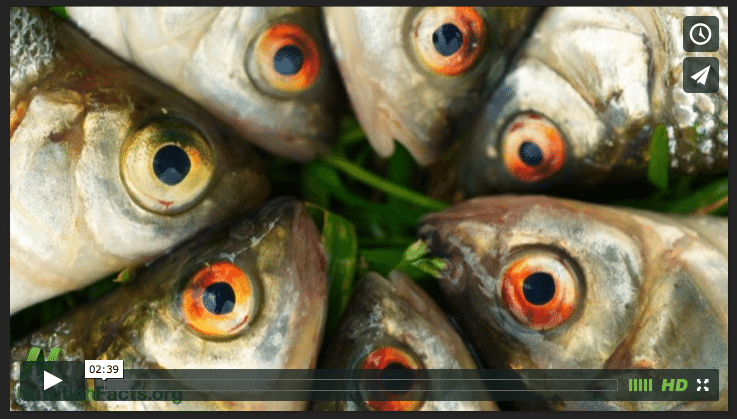 Documentation of the seismic shift within the nutrition community as the balance of evidence shifted against the advice to eat oily fish or take fish oil supplements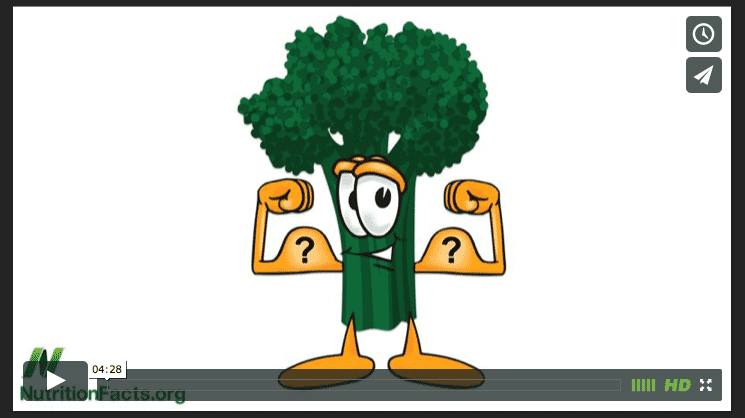 An answer to the perennial question as an excuse to explore the nutrients that Americans are really deficient in, like fiber and potassium (see 98% of American Diets Potassium Deficient). Those eating plant-based diets average higher intakes of nearly every nutrient (Nutrient-Dense Approach to Weight Management).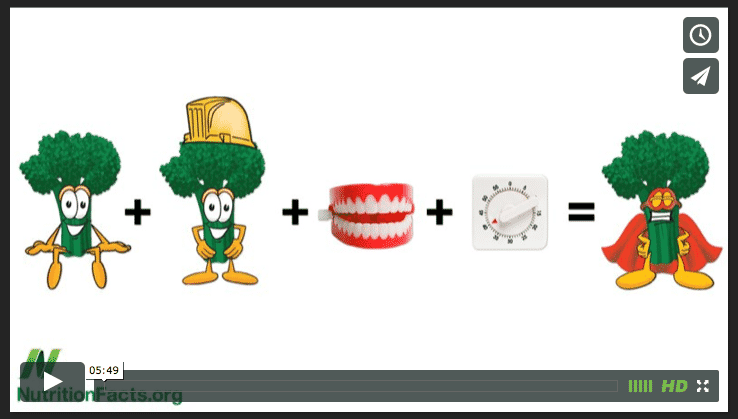 This is another real ritual changer. For background, watch The Best Detox. The first strategy is described in Sometimes the Enzyme Myth is the Truth.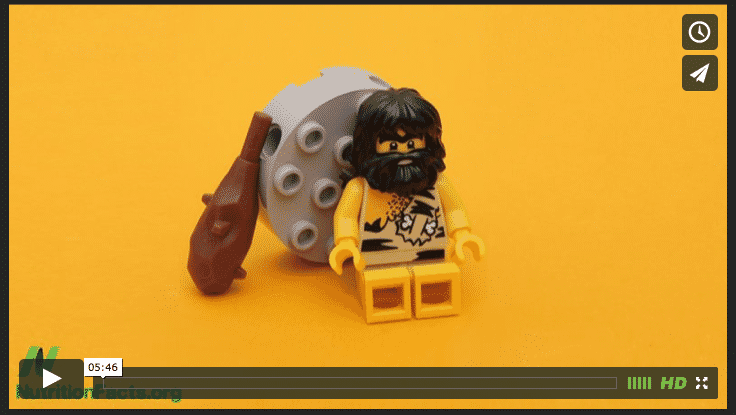 I've got a whole series of new videos coming out on paleo-type diets–there's actually been some small clinical trials published now. For more see Paleolithic Lessons, and one of the most popular blog posts of 2014, Will The Real Paleo Diet Please Stand Up?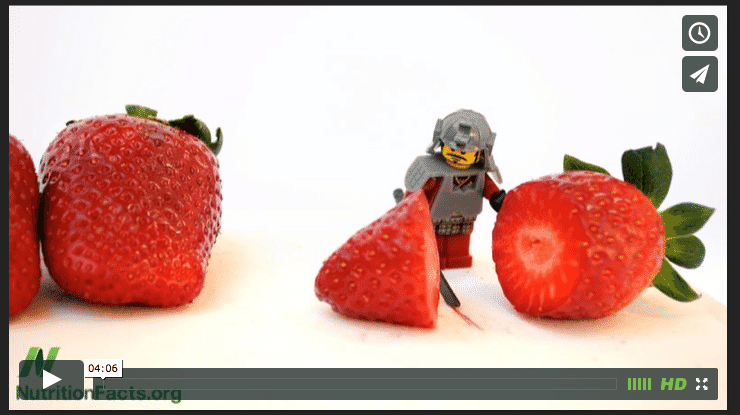 This was my follow-up to the video How Much Added Sugar Is Too Much? Next up in this series is going to be about how much fruit is too much–stay tuned!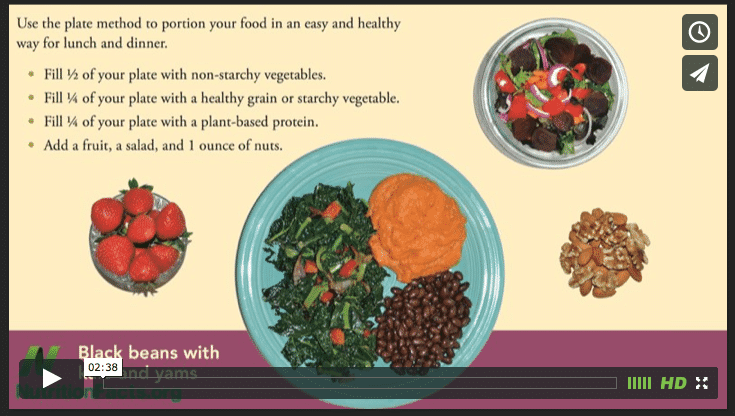 A video of hope! A sign of how fast times are changing…
The last of my series using Freedom of Information Act documents to offer a peek behind the food industry curtain. More behind-the-scenes emails in Eggs and Cholesterol: Patently False and Misleading Claims.
Hands down the most popular video was my live 2014 year-in-review. In my 2012 review, Uprooting the Leading Causes of Death, I went through the list of the 15 leading causes of death, exploring the role diet may play in preventing, arresting, and even reversing our top 15 killers. Last year's More Than an Apple a Day: Combating Common Diseases ran the list on how a healthy diet can affect some of the most common medical conditions. This year represents the third of the trilogy, in which I explore the role of diet in correcting some of our leading causes of disability. What's my annual review talk going to be about this year? Good question–we'll both find out when I write it this summer!
I think if you compare some of the new videos to the Top Ten of 2012 and the Top Ten of 2013 you'll agree that there's been a big improvement—I'm embarrassed to even watch some of my old videos! I'm now able to offer more depth, and breadth, and context because of your support. Thanks to so many of you chipping in, 2014 was the first year we've been fully staffed, so I can concentrate on the research while others coordinate the volunteers and tackle all the logistics. And thanks to everyone's end-of-year generosity, we are now powered up to take on another year of providing the latest in evidence-based nutrition. So far I've already collected 2,379 papers for the 2015 batch. Time to get reading!
Looking forward to sharing another healthy happy new year,
-Michael Greger, M.D.