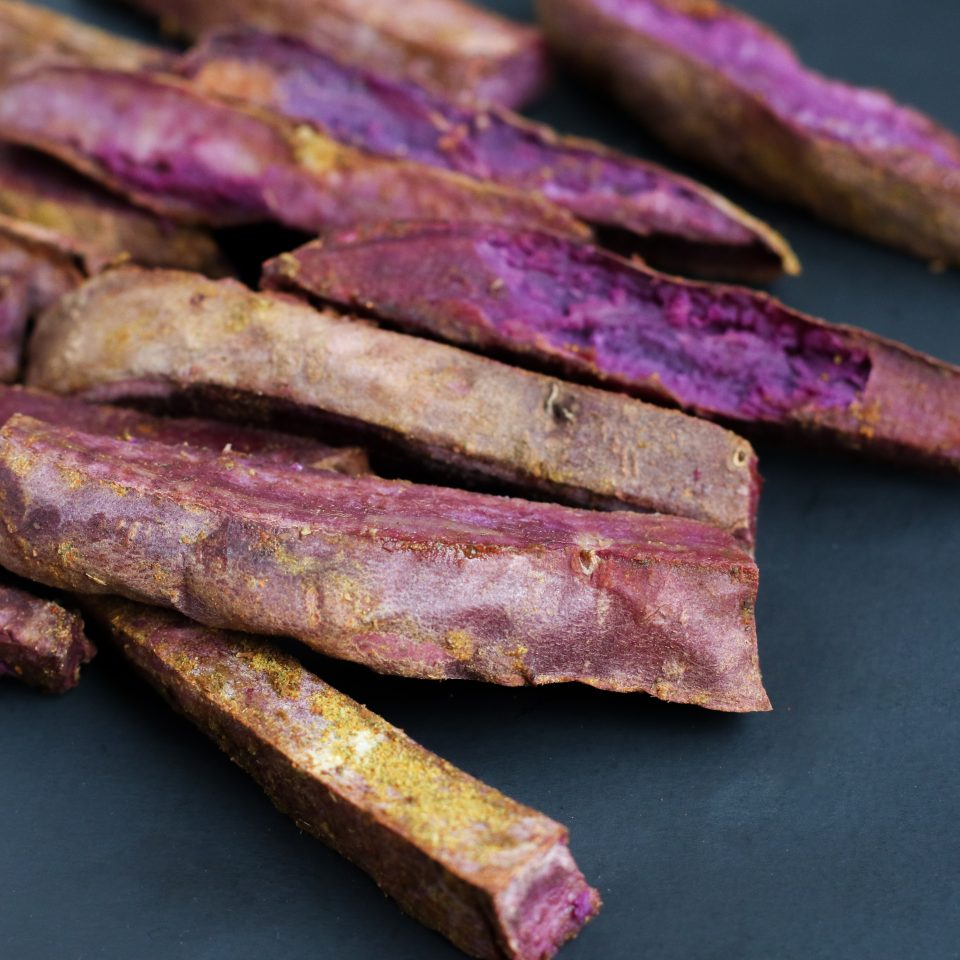 Baked Purple Sweet Potato Fries
Here's a fun and colorful way to eat your antioxidants, purple sweet potatoes tossed in the Savory Spice Blend. A perfect side for the Black Bean Burgers from the How Not to Die Cookbook.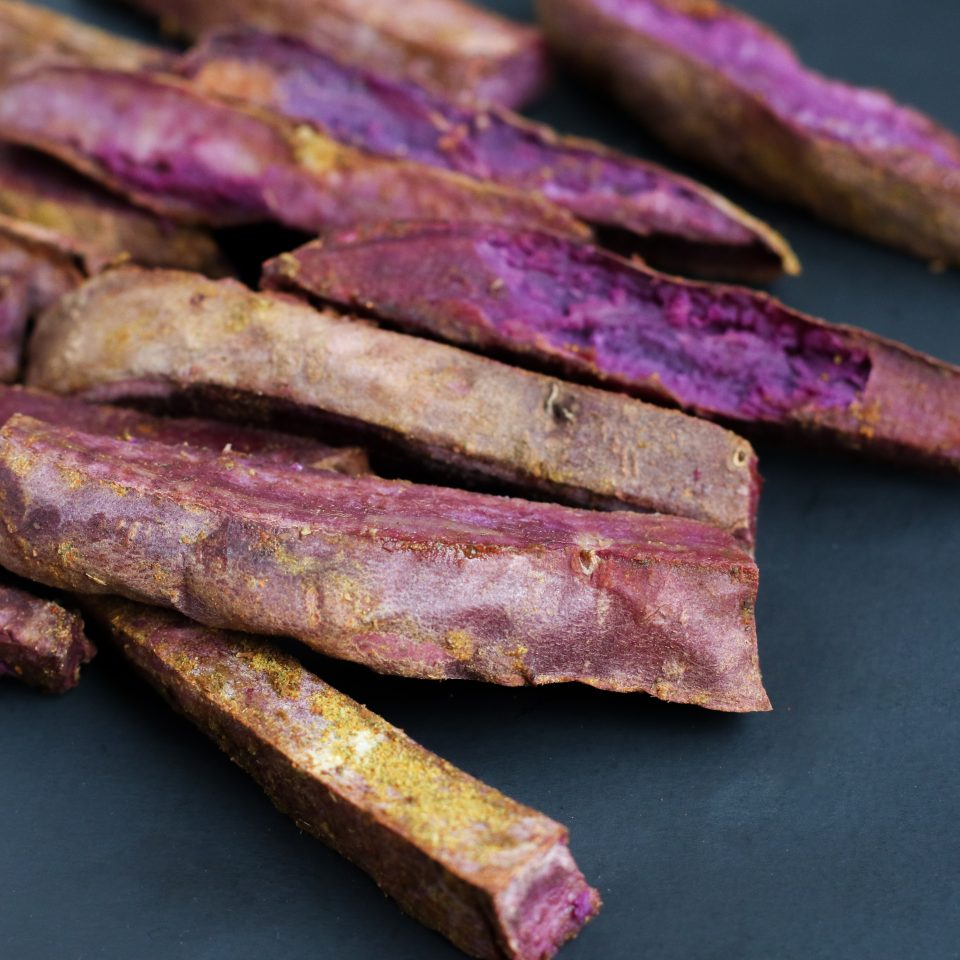 Ingredients
2

large

purple sweet potatoes

2-3

tablespoons 

apple cider vinegar

1-2

tablespoons 

Savory Spice Blend
Instructions
Preheat the oven to 425F.

Wash the sweet potatoes well. Carefully cut the potatoes into wedges.

Line a baking sheet with parchment paper or a silicone mat. Place the potato wedges on the sheet. Drizzle the apple cider vinegar over the potatoes and sprinkle on the Savory Spice Blend. Stir the potatoes around with a spatula until the all the potatoes are coated with the vinegar and spices.

Bake the sweet potatoes for about 20-25 minutes, turning them 1/2 way through.