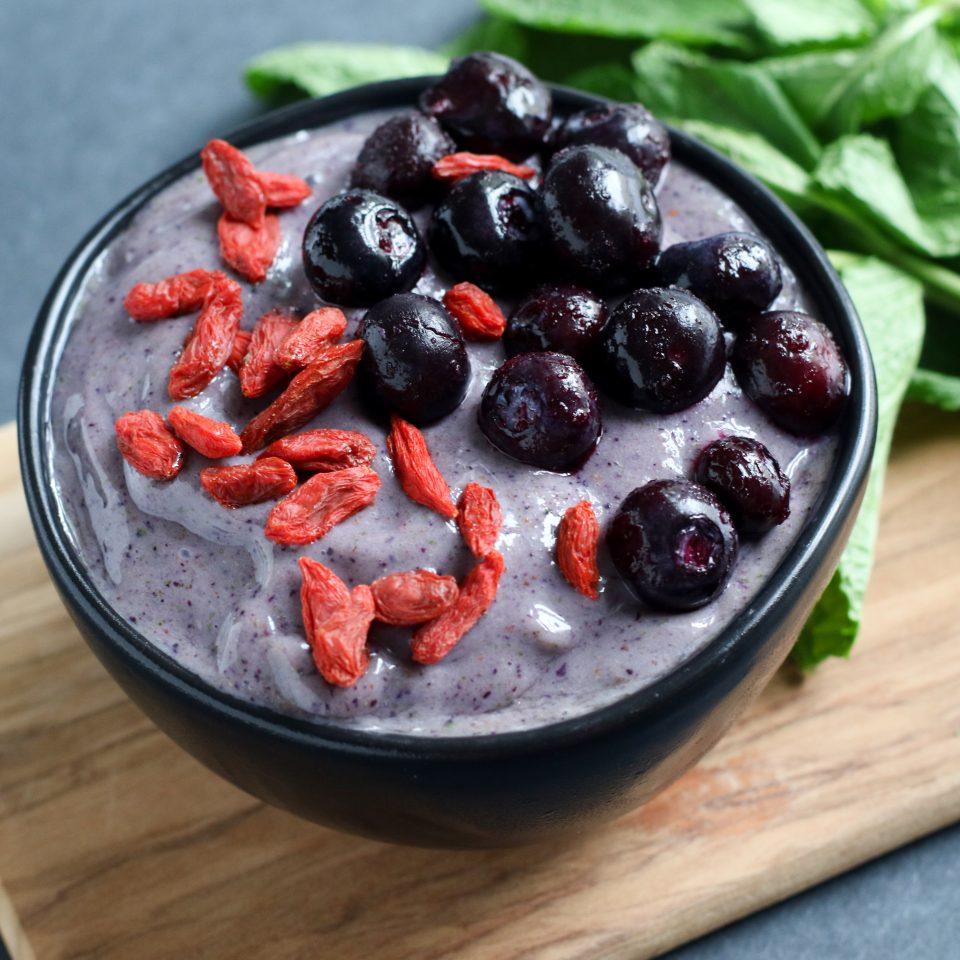 Mango Blueberry Smoothie
A delicious, Daily Dozen packed smoothie featuring amla, also known as Indian gooseberry. It is one of the most antioxidant-rich foods on Earth. You can also get your daily serving of berries which, as a group, average nearly ten times more antioxidants than other fruits and vegetables. Blueberries appear to aid cognitive function, reduce oxidative stress in athletes, and have other incredible health benefits.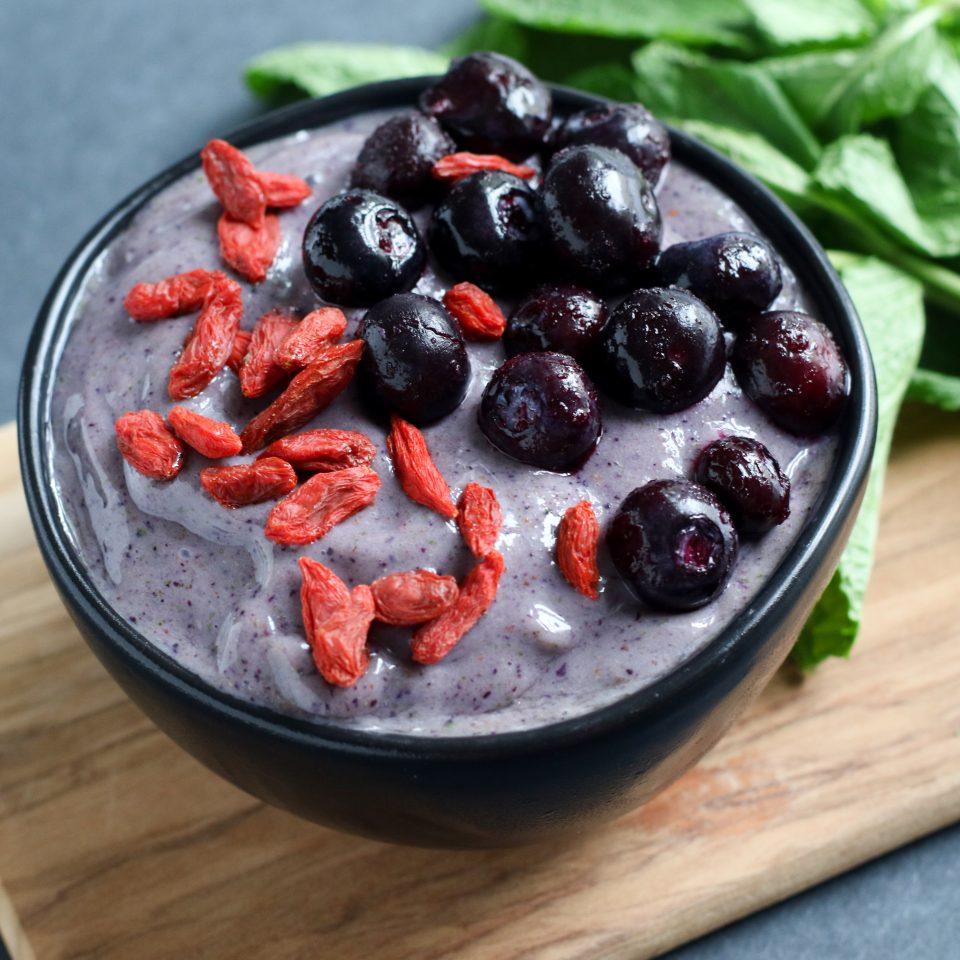 Ingredients
1 cup unsweetened soymilk

½ cup frozen blueberries

½ cup frozen mango

½ cup frozen banana slices

1 Tablespoon ground flaxseed

½ cup fresh mint leaves

1 teaspoon amla powder
Instructions
Add all the ingredients to a blender and blend until smooth. Enjoy!