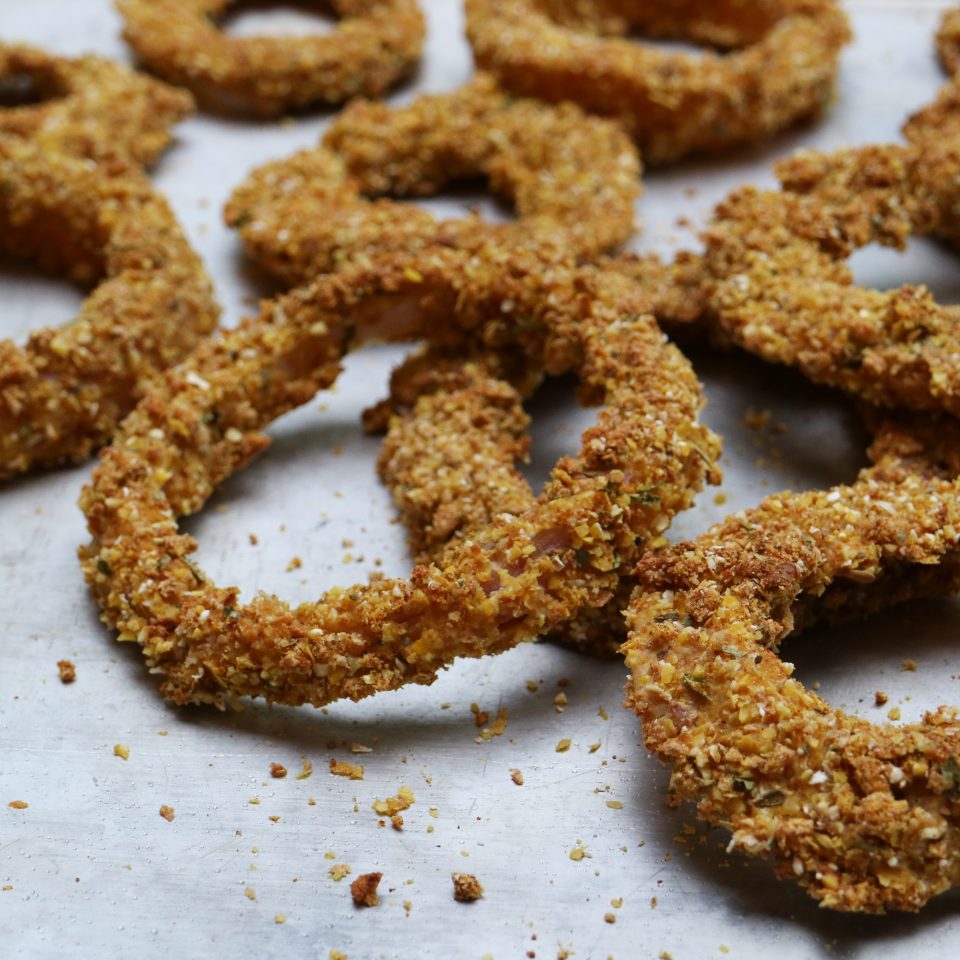 Baked Onion Rings
Onion rings were a favorite of mine growing up, but I thankfully (and heartfully) gave up my taste for those greasy oily, deep-fried, fatty monstrosities. The onion rings in this recipe come out pretty close to perfection. Try them with Black Bean Burgers.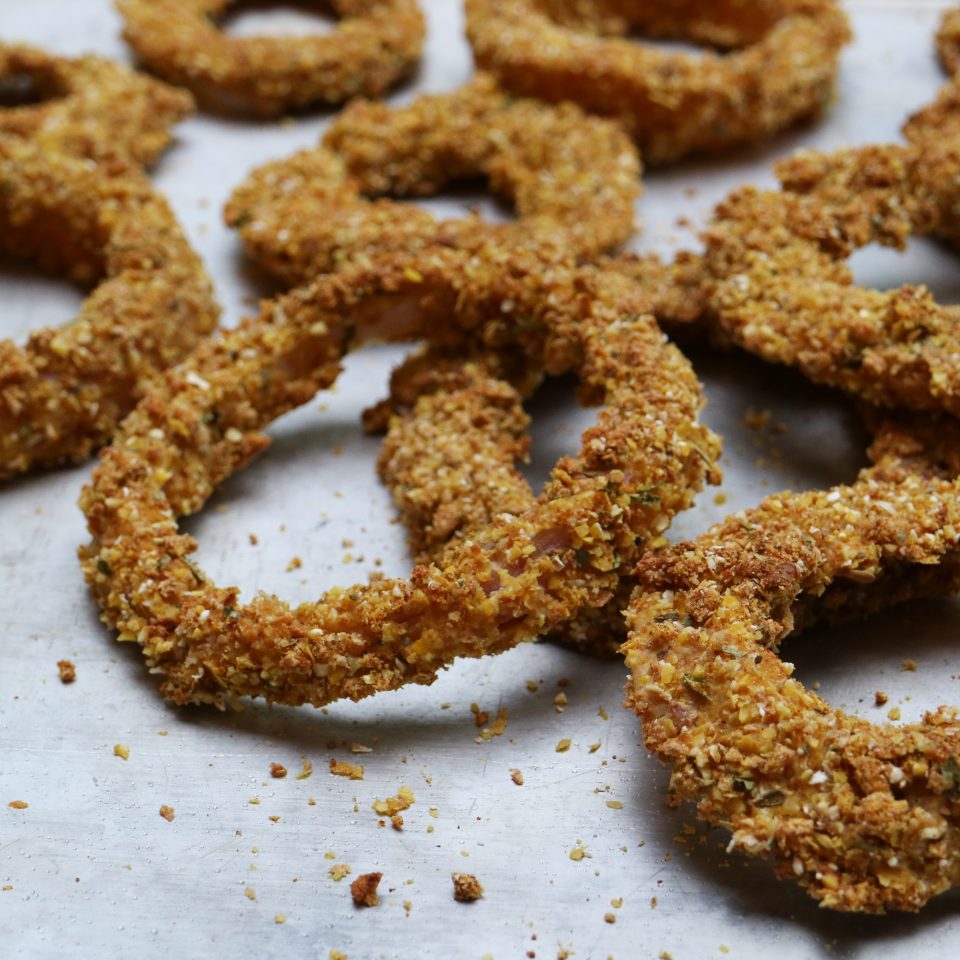 Ingredients
1

large red onion

cut into 1/2-inch-thick slices

⅔

cup

oat flour

¼

cup

chickpea flour

1

cup

Almond Milk

1

teaspoon

rice vinegar

⅓

cup

cornmeal

¾

cup

bread crumbs

100% whole-grain salt-free

⅓

cup

nutritional yeast

2

tablespoons

Savory Spice Blend

1

teaspoon

smoked paprika
Instructions
Preheat the oven to 425F. Line a large baking sheet with a silicone mat or parchment paper and set aside. Separate the onion slices into rings. Transfer to a bowl and set aside.

In a shallow bowl, combine the oat flour, chickpea flour, Almond Milk, and vinegar. Stir to blend well.

In a separate shallow bowl, combine the cornmeal, bread crumbs, nutritional yeast, Savory Spice Blend, and paprika. Mix well.

In a row, line up the bowls of onion rings, batter, breading mixture, and the prepared baking sheet. Dip an onion ring into the batter, coating it all over. Transfer the onion ring to the breading, tossing to coat. Use a clean, dry hand to sprinkle the breading onto the onion as needed. Place the coated onion ring on the baking sheet and repeat with the remaining ingredients, arranging the rings in a single layer. Use a second sheet if needed. You should have enough batter and breading for about 20 onion rings.

Bake for 10 minutes, then remove from oven and carefully turn rings over. Bake for about 10 minutes longer, or until crisp and nicely browned. Serve hot.