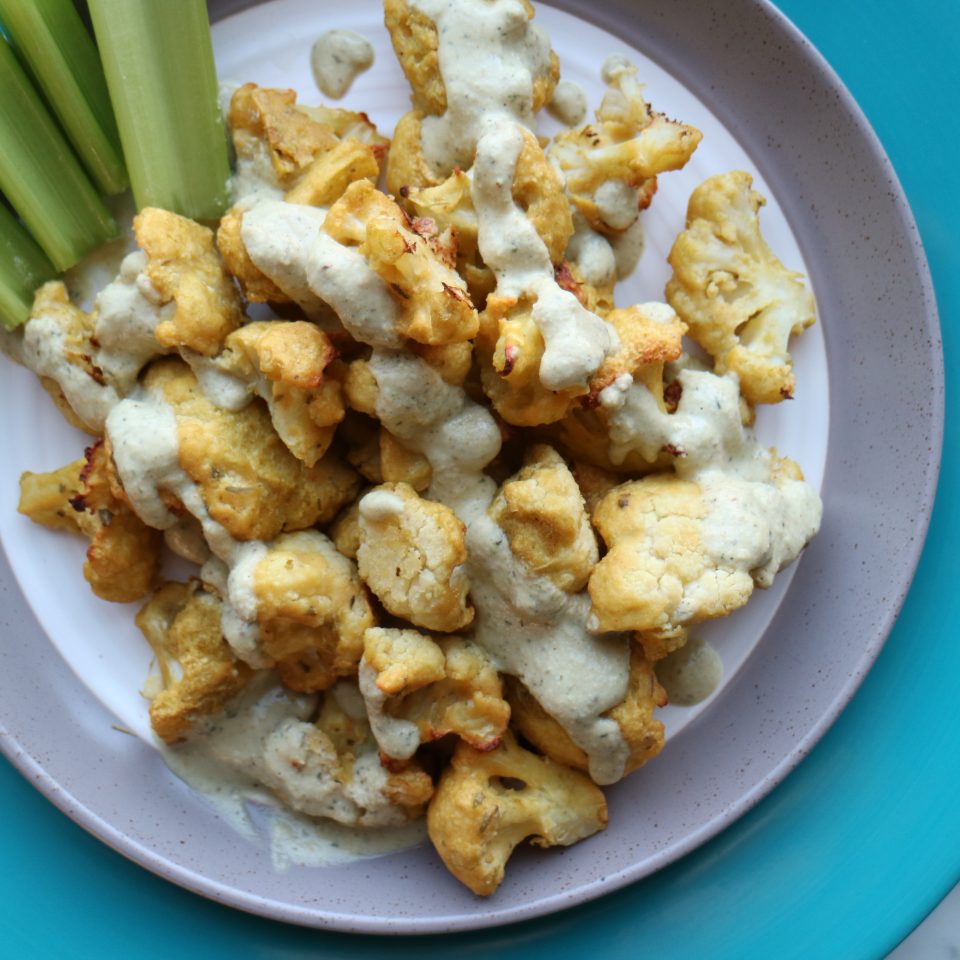 Buffalo Cauliflower with Ranch Dressing
This is a fun and delicious way to enjoy one of my favorite crucifers.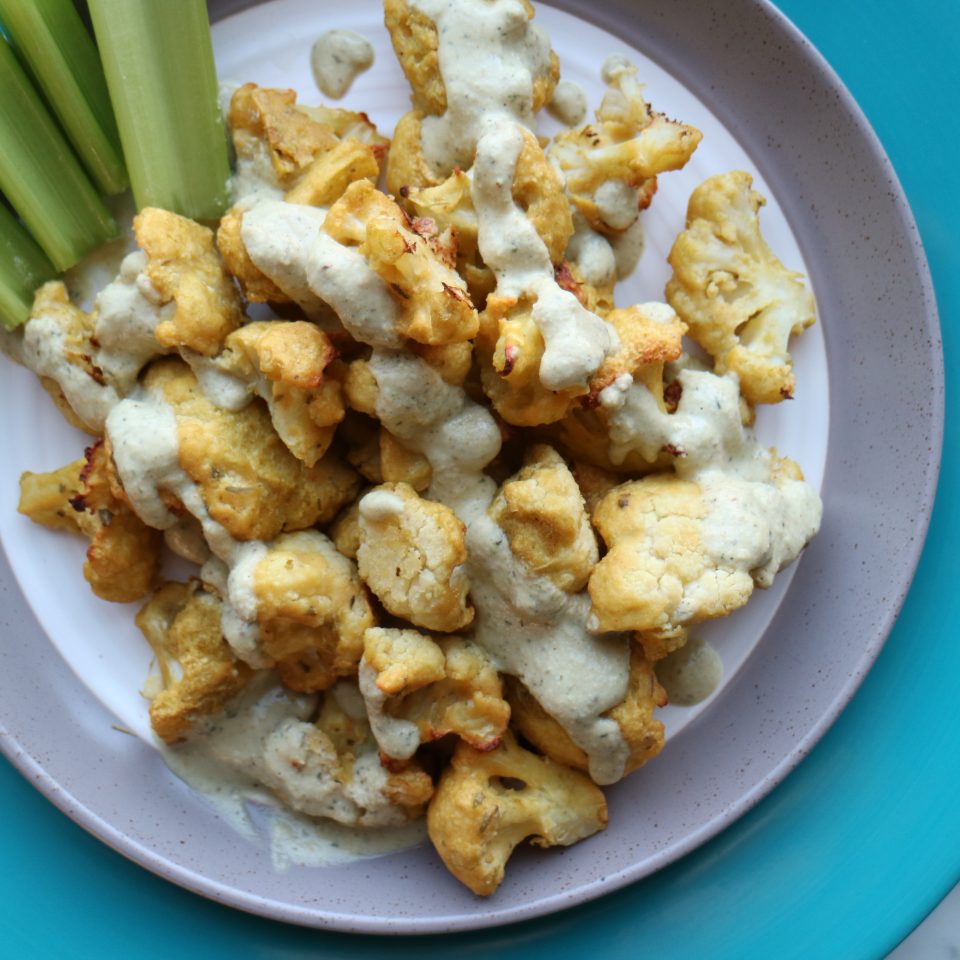 Instructions
Preheat the oven to 425ºF. Line one or two large baking sheets with a silicone mat or parchment paper and set aside.

In a large bowl, combine the flour, nutritional yeast, garlic powder, and Savory Spice Blend. Stream in ½ cup of water and whisk until smooth. Add the cauliflower to the batter, turning to coat each piece. Arrange the battered cauliflower on the prepared baking sheets. (Do not let them touch.) Bake for 15 minutes, turning halfway through.

Pour the Healthy Hot Sauce in a large bowl. When the cauliflower is done, remove it from the oven and gently toss it in the hot sauce. Return the cauliflower pieces to the baking sheet. Bake for 20 to 25 minutes longer, or until they become crispy. Allow to cool for 10 minutes before serving with a side of Ranch Dressing.