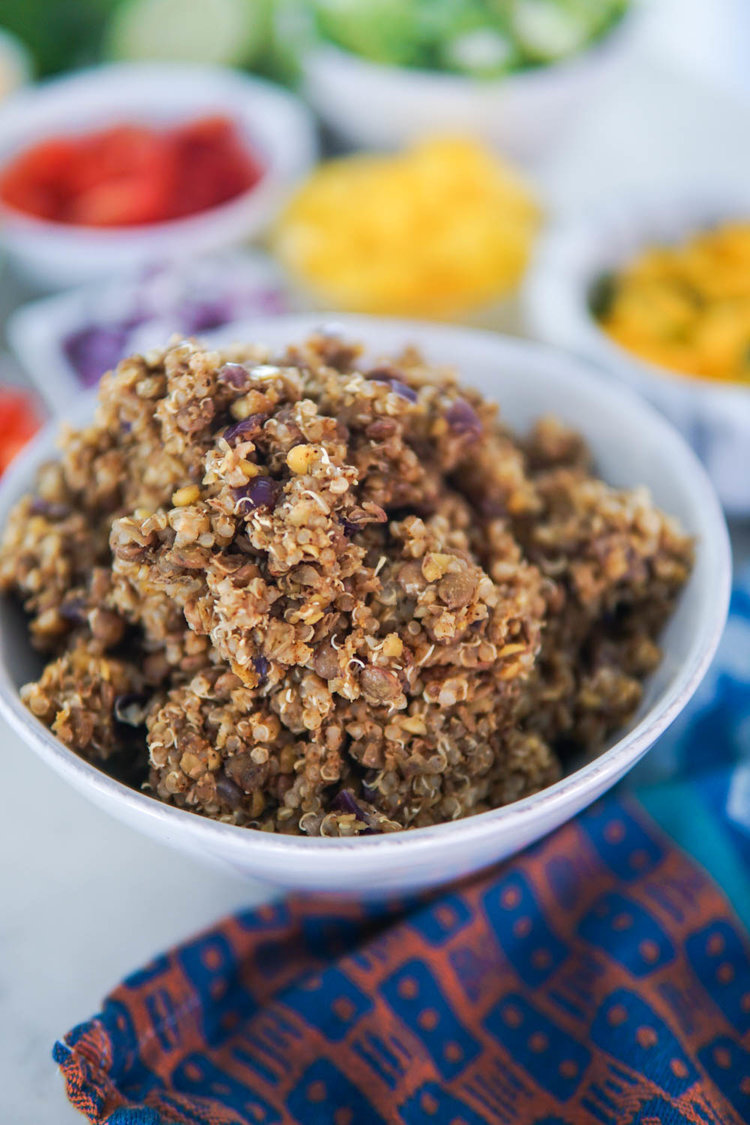 Lentil–Quinoa Tacos
Lentil–Quinoa Tacos make adding more legumes and whole grains easy and delicious. The lentil–quinoa mixture serves as the star of this customizable taco bar. Prepare your favorite fixings and serve these tacos on corn tortillas or over chopped greens. Some ideas for your taco bar include shredded romaine, bell peppers, sweet corn, cherry tomatoes, mango, cilantro, lime wedges, avocado slices or guacamole, and black beans.
Fiber is what our good gut bacteria thrive on. It's their fuel source. When we eat whole plant foods, like fruits, vegetables, beans, and whole grains, we are telling our gut flora to be fruitful and multiply. Unfortunately, about 97 percent of Americans eat fiber-deficient diets. Fiber is naturally concentrated in only one place: whole plant foods.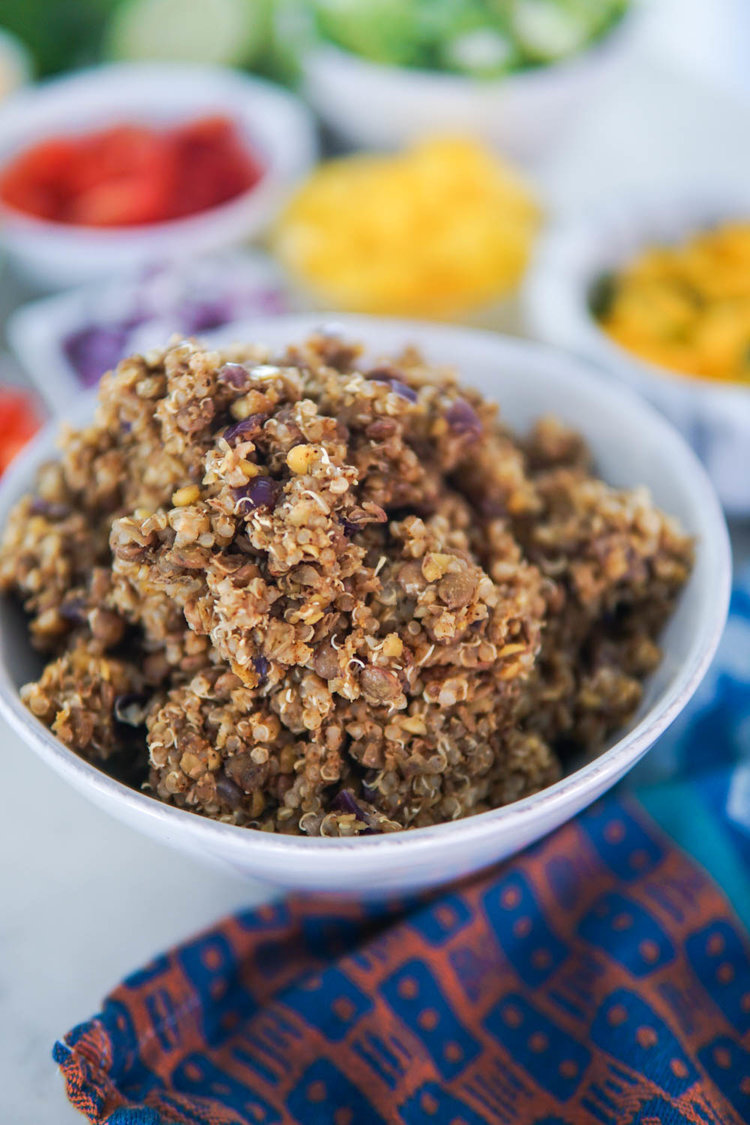 Ingredients
1

cup

dry green lentils

1

cup

dry quinoa

½

red onion, diced

2-3

garlic cloves, minced

3-4

tablespoons

nutritional yeast

1

tablespoon

dried oregano

1

tablespoon

ground cumin

1

tablespoon

chili powder

1

teaspoon

garlic powder

Black pepper, to taste

Corn tortillas (optional)

Chopped greens (optional)
Instructions
Rinse the lentils and combine them with 2 cups (480 ml) of water in a pot. Rinse the quinoa and, in a separate pot from the lentils, combine them with 2 cups of water. Bring each to a boil, then reduce the heat to medium-low and simmer until the water is absorbed. Set the quinoa aside.

Rinse the cooked lentils under cold water, then add them to a food processor and pulse to create a "meaty" texture.  

Sauté the onion and garlic in a splash of water in a pan and cook until soft, fragrant, and slightly translucent.

In a bowl, combine all of the ingredients. Stir together until well combined. If needed, reheat the mixture to desired temperature.

Serve the lentil–quinoa mixture as desired, on corn tortillas or atop chopped greens, and with your favorite fixings.