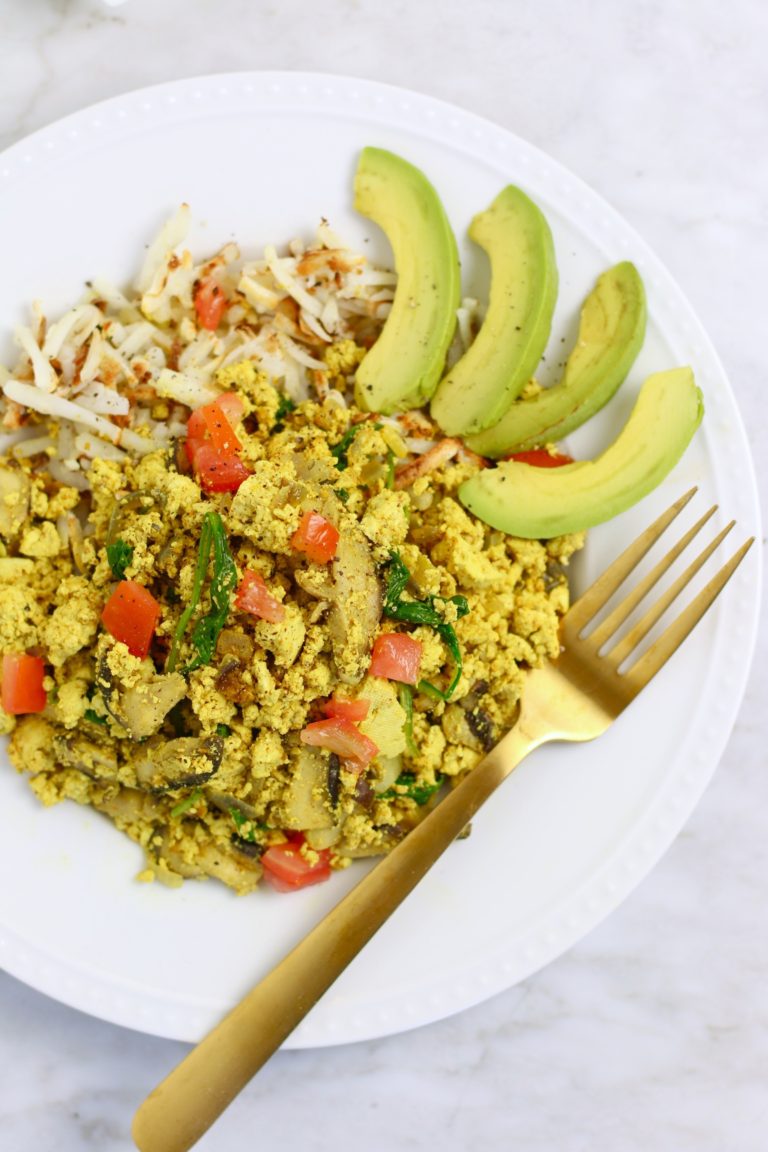 Turmeric Tofu Scramble
A quick and easy breakfast for any time of day! This tofu scramble is made with flavorful spices and sauteed veggies. Serve with avocado, Healthy Hot Sauce, Umami Sauce, or Simple Salsa.
Chief among the misconceptions about soy foods is that they promote breast cancer because they contain phytoestrogens called isoflavones. Since estrogens can promote breast cancer growth, it's easy to assume phytoestrogens might, too, but it turns out the opposite is true. In fact, the phytoestrogens in soy appear to help prevent breast cancer and also improve breast cancer survival. See my chapter on breast cancer in How Not to Die.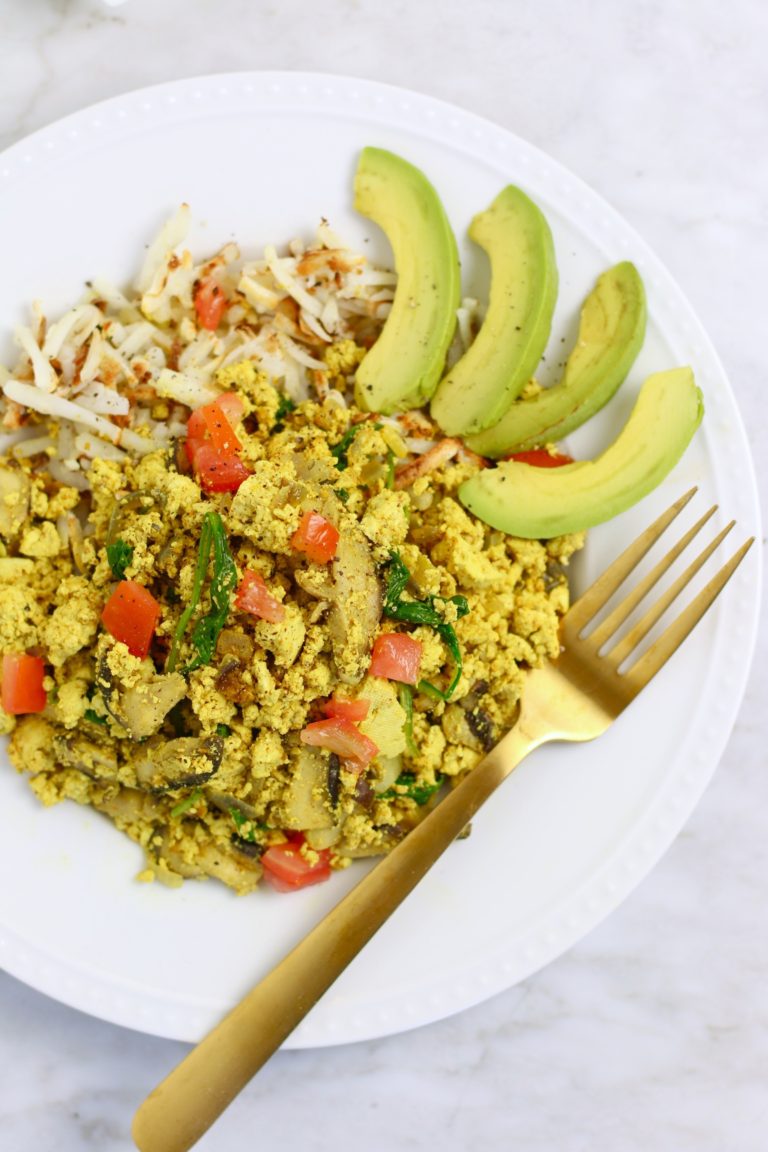 Ingredients
1

package of extra-firm tofu

1

tablespoon

ground cumin

½

tablespoon

ground turmeric

½

tablespoon

garlic powder

1

teaspoon

onion powder

1

teaspoon

paprika

black pepper, to taste

¼

teaspoon

chili powder (optional)

½

onion, diced

1

bell pepper, diced

1

cup

diced mushrooms

1

cup

spinach
Instructions
Remove the tofu from the package, and press out any extra liquid by using a tofu press, a clean towel, or your hands. 

In a large bowl, break the tofu into crumbled pieces and add all of the spices.

In a large pan, heat a few tablespoons of water over medium heat. Add the onion and saute for 2 to 3 minutes, adding more water as needed to prevent sticking. Add the remaining vegetables and saute for 2 to 3 more minutes. Then, add the seasoned tofu mixture, and cook for a final 2 to 3 minutes.

Serve the tofu scramble with your favorite fixings.