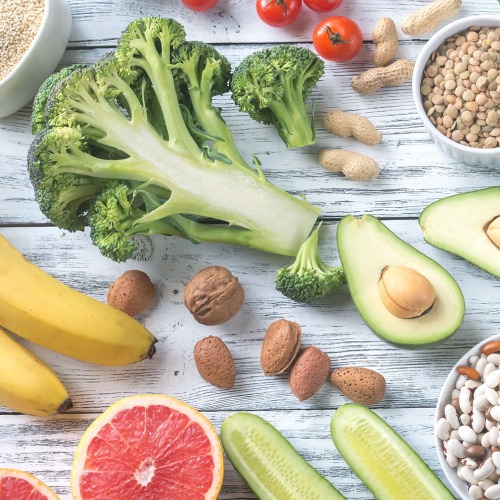 609
videos
Cancer
Whereas infectious diseases were the primary causes of death during the Age of Pestilence and Famine, our current era of human disease, the Age of Degenerative and Man-Made Diseases, counts lifestyle diseases—heart disease, chronic lung disease, and cancer—as the top killers.
This pandemic of chronic disease has been ascribed in part to the near-universal shift toward a diet dominated by animal-sourced and processed foods—in other words, more meat, dairy, eggs, oils, soda, salt, sugar, and refined grains. China is one of the best-studied examples. There, a transition away from the country's traditional, plant-based diet was accompanied by a sharp rise in diet-related chronic diseases, such as obesity, diabetes, cardiovascular diseases, and cancer.
The same kind of diet that may help prevent common cancers just so happens to be the same kind of diet that may also help prevent heart disease, type 2 diabetes, and many other leading causes of death. Unlike drugs—which tend to only target specific conditions, can have dangerous side effects, and may only treat the symptoms of disease—a healthy diet can benefit all organ systems at once, has good side effects, and may treat the underlying cause of illness.
That one unifying diet found to best prevent and treat many of these chronic diseases is a whole-food, plant-based diet, defined as an eating pattern that encourages the consumption of unrefined plant foods and discourages meats, dairy products, eggs, and processed foods.
The truth is that adhering to just four simple healthy lifestyle factors can have a strong impact on the prevention of chronic diseases: not smoking, not being obese, getting a half hour of daily exercise, and eating healthier—defined as consuming more fruits, veggies, and whole grains, and less meat. Those four factors alone were found to account for 78 percent of chronic disease risk. If you start from scratch and manage to tick off all four, you may be able to wipe out more than 90 percent of your risk of developing diabetes, more than 80 percent of your risk of having a heart attack, cut by half your risk of having a stroke, and reduce your overall cancer risk by more than one-third. For some cancers, like our number-two cancer killer, colon cancer, up to 71 percent of cases appear to be preventable through a similar portfolio of simple diet and lifestyle changes.
The information on this page has been compiled from Dr. Greger's research. Sources for each video listed can be found by going to the video's page and clicking on the Sources Cited tab. References may also be found at the back of his books.
Popular Videos for Cancer